According to reports, Ben Carson is not formally suspending his campaign and will hold events for several more days, but he says he will not participate in Thursday's GOP debate. Here is the official statement: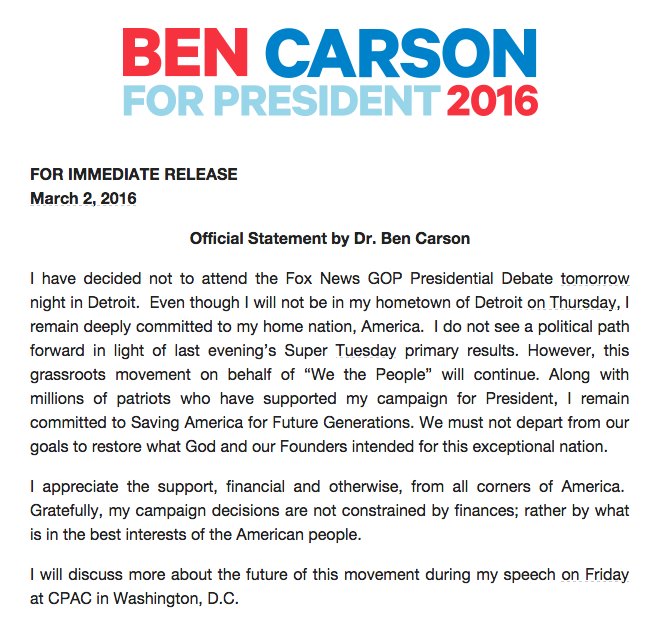 Super Tuesday fun fact: Ben Carson beat John Kasich in seven of eleven states.
Ahem, Governor? Ahem.