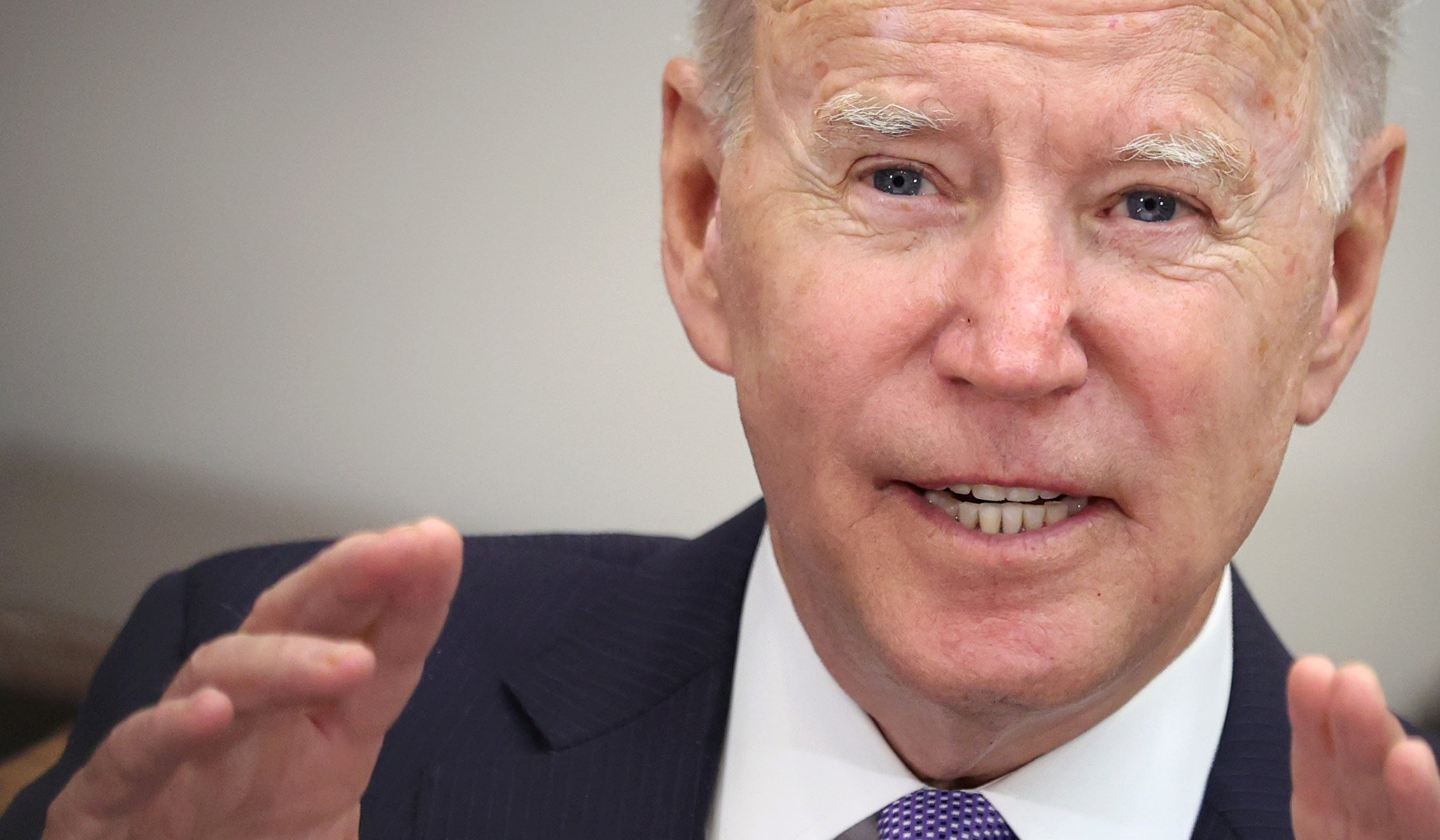 President Biden sparked confusion last night when he referred to a seemingly nonexistent agreement between the U.S. and China over Taiwan.
"China has . . . I've spoken with Xi about Taiwan. We agree, we will abide by the Taiwan agreement. That's where we are and I made it clear that I don't think he should be doing anything other than abiding by the agreement," Biden told reporters yesterday evening.
Since the start of this month, Beijing has sent 150 military aircraft into Taiwan's air defense identification zone (ADIZ). Although the ADIZ is not Taiwan's sovereign airspace, the Chinese sorties are a massive provocation and an escalation of Beijing's ongoing effort to wear down the Taiwanese military ahead of a potential future attack.
There's no doubt that this is a dangerous situation that calls for competent leadership from the White House — and Biden's comment suggests that is in short supply.
China experts were vexed by Biden's comments for one simple reason: There is no "Taiwan agreement" with Beijing. The U.S. does adhere to a One China policy, according to which it acknowledges that the People's Republic claims Taiwan as part of its territory, but Washington does not recognize the Chinese claim.
The U.S. One China policy is based, in addition to a number of other statements and legislation, on a series of communiques issued with Beijing in which Washington offers up this careful language. This is, however, different from any sort of agreement with China.
Meanwhile, the Chinese Communist Party attempts to package its claim over Taiwan as a "One China principle," to which it attempts to hold the rest of the world, including the United States. That attempt to falsely conflate the U.S. policy with China's claims is deliberately intended to confuse foreigners into pushing Beijing's line.
As Biden ought to know from his decades of experience working on U.S. foreign-policy issues, the Taiwan portfolio is one where precise diplomatic terminology matters more than most, as leaders need to be capable of cutting through this thicket of Chinese obfuscation. Referring to an evidently nonexistent "Taiwan agreement" muddies the waters at a time when the U.S. position needs to be crystal clear.
There is, of course, also the possibility that Biden was referring to an agreement he made with Xi secretly. The two did have a phone call prior to the spike in People's Liberation Army sorties into Taiwan's ADIZ. But barring that extraordinary possibility, it seems like Biden just made a significant misstep.
This is all the more worrying when considered with an apparent disclosure by climate envoy John Kerry in an interview with BFMTV that Biden "literally had not been aware of what had transpired" when the new AUKUS nuclear-submarine deal cratered U.S.–French relations.
Biden also seems to be unaware of the nuances of the U.S. policy toward China and Taiwan. There's no doubt that his aides have a better grasp on these things. But as national-security adviser Jake Sullivan travels to Switzerland for talks with the Chinese Communist Party's top foreign-affairs official, his presumed understanding of foreign policy is of little comfort when the president just doesn't seem to know what's going on.
Something to Consider
If you enjoyed this article, we have a proposition for you: Join NRPLUS. Members get all of our content on the site including the digital magazine and archives, no paywalls or content meters, an advertising-minimal experience, and unique access to our writers and editors (through conference calls, social media groups, and more). And importantly, NRPLUS members help keep NR going.
If you enjoyed this article and want to see more premium content like this, we have a proposition for you:
Join 

NRPLUS

.