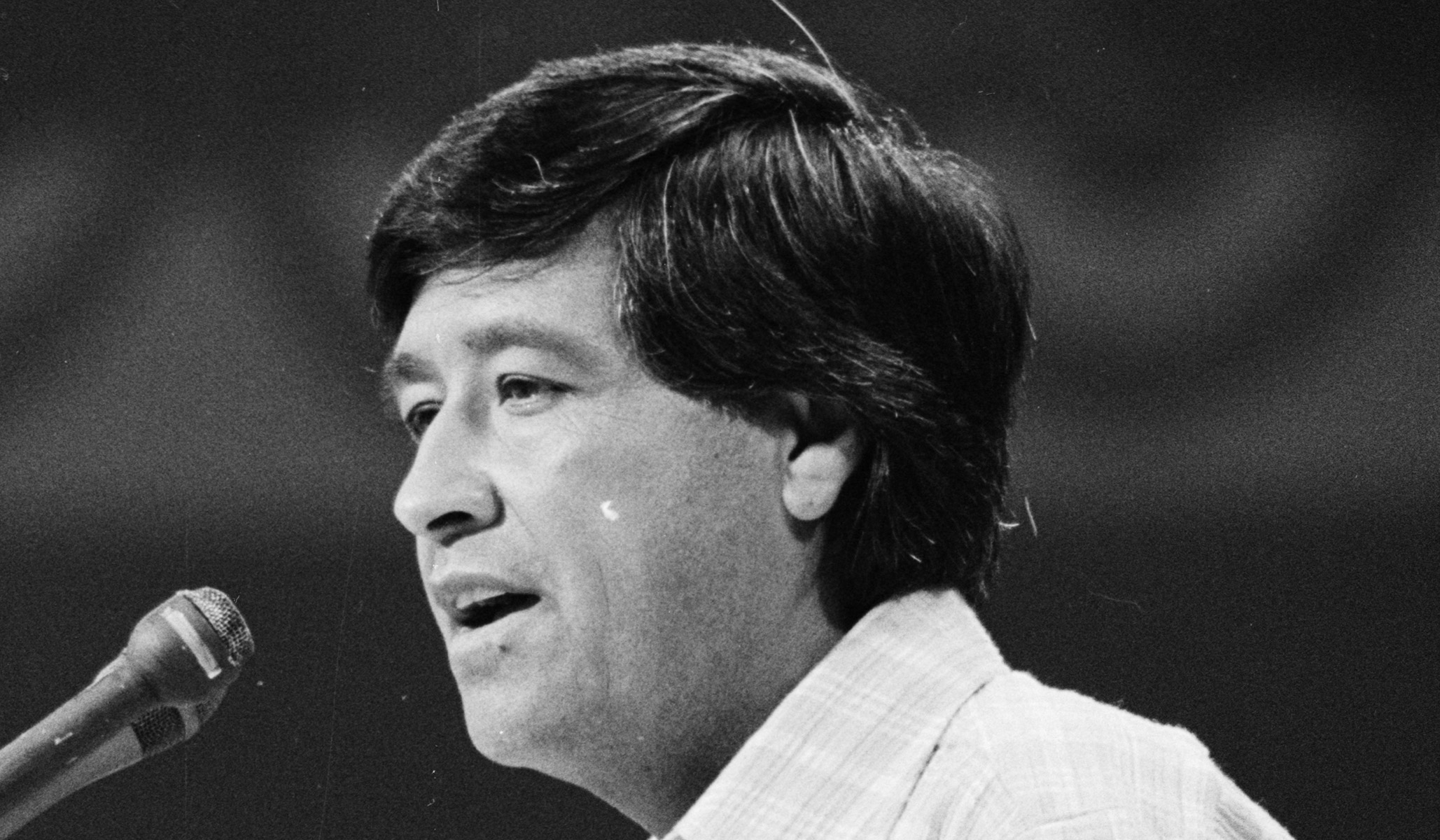 Saturday, March 31, would have been Cesar Chavez's 91st birthday. Given Chavez's consistent commitment to strict border enforcement to help poor Americans improve their condition, it is a fitting date for National Border Control Day.
I've been making the case for such an observance for a while now (see here and here, for instance), but this year it's started to gain some traction. Most notably, a resolution to that effect has been introduced in the U.S. House of Representatives by Rep. Louie Gohmert (R., Texas). The resolution (H. Res. 791) concludes this way:
Whereas Cesar Chavez devoted his professional life to ensuring that efforts of American workers to bargain for higher wages and better working conditions were not undermined by illegal immigration: Now, therefore, be it

Resolved, That the House of Representatives—

(1) supports the designation of National Border Control Day;

(2) expresses strong support for Cesar Chavez's efforts to educate his fellow Americans about the harmful effects of illegal immigration; and

(3) encourages the people of the United States to observe National Border Control Day with appropriate ceremonies and activities.
As you can imagine, Gohmert was the target of a lefty pile-on, with a Twitter ratio of 10-1. Sen. Bob Menendez (D., N.J.) called Gohmert a "bigot," while Rep. Michelle Lujan Grisham, chairwoman of the Congressional Hispanic Caucus, described the resolution as an attempt to "twist & warp " the labor leader's legacy that was "offensive, shameful & beyond the pale of normal logic."
Marc Grossman, P.R. flack for the Cesar Chavez Foundation, told the Spanish-language paper La Opinion that "Chávez's views on undocumented immigration 'evolved' over the years, but the UFW 'always accepted the membership of undocumented immigrants' and advocated for their rights, he said."
Except that's not what some of those actually in the trenches with Chavez saw.
Epifanio Camacho — unlike Grossman, an actual field worker and former picket line captain with the United Farmworkers — described Chavez's views on illegal aliens in a 2016 interview. Among other things, he said, "And when the contracts got signed in June of 1970, the first thing Chavez did was to put a sign [in the UFW office] with big letters that read 'every worker that does not have legal residency cannot be a member of this union' over the window counter where they handed out work cards."
As a Communist, Camacho didn't approve. And when they learn of his views on border control, some racial chauvinsts also don't approve of Chavez; this amusingly demonstrative video by an "indigenous" activist (who went the full la raza by rejecting his "Spanish slave names") rails against the observance of Cesar Chavez Day in California.
Neither a Communist nor a race-chauvinist (he said "la raza" was "related to the Hitler concept"), Chavez was an American labor leader, albeit an eccentric one. But his eccentricities — which became more pronounced later in life — don't detract from the central insight of his career: Flooding the labor market with people from abroad (not just illegals, but guestworkers too) undermines American workers trying to improve their lot in life.
Can we control the border? Cesar Chavez's answer was, "Sí se puede! Yes we can!"