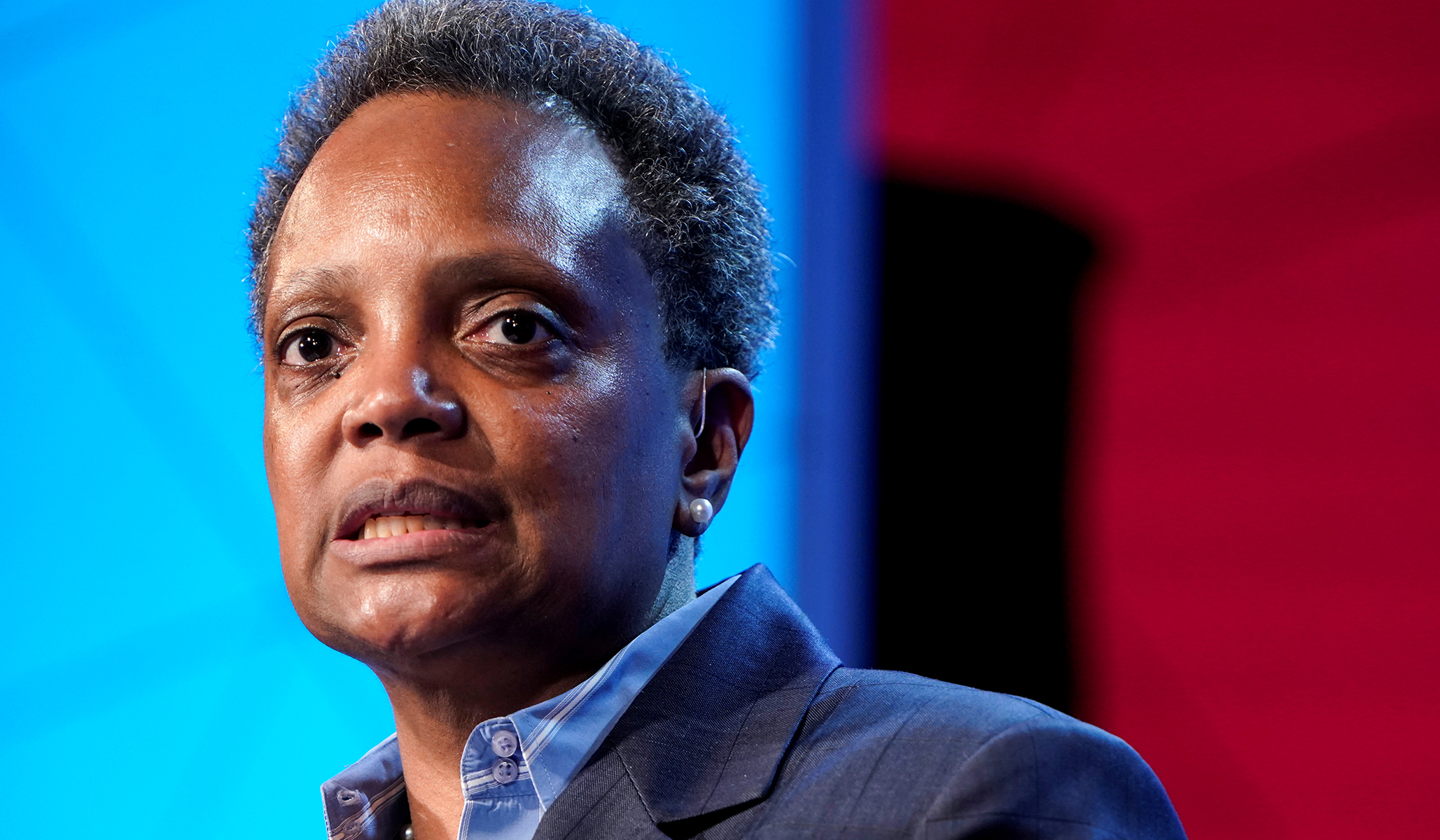 H/t to Ed Morrissey for flagging this chain of events, but here's one of the sorriest uses of the COVID excuse I've seen.
Chicago mayor Lori Lightfoot tried to blame (as it turned out, irrelevant) COVID protocols for a top-ranking police official's decision to cut off the ritualistic playing of the bagpipes for a fallen officer last weekend.
The Sun-Times reported that, on the night in question, First Deputy Police Superintendent Eric Carter barked: "We don't have 20 minutes for this s—." He instead directed an ambulance crew to take Ella French's body right to the medical examiner's office.
In the face of officer outcry, per WGN, Lightfoot offered this explanation:
With COVID protocols, the coroner has made a lot of new restrictions on what can and cannot happen at the morgue, is my understanding.
Wrong. The medical examiner's office told the same network:
Protocols for processions at the Cook County Medical Examiner's Office have not changed since the pandemic began. First responders have always gathered in the office parking lot and dock to pay respects to fallen police officers and firefighters. Early Sunday morning, police officers gathered in the parking and dock area as usual and bagpipers accompanied the body of Officer Ella French through the parking lot to the dock. At no time did personnel from the Medical Examiner's Office try to impede officers or bagpipers.
The mayor, while defending Carter, went on to claim something about there being "no official honor guard" and a group "that wanted to hijack the procession." You can read more about it here, including the mayor's discovery that we in the media feed off conflict.
Guilty. We do. But that conflict usually speaks to something deeper, in this case tensions within the city government at a time when Chicago is nearing 500 murders for the year and an officer was just killed at a traffic stop.
It's unclear from these explanations what really drove Carter to stop the send-off — perhaps a tragic and stressful moment got the better of him; we can all relate to that — but throwing a hodgepodge of excuses at a board to see what the media, the public, and the force might believe is a sign of leadership lacking.