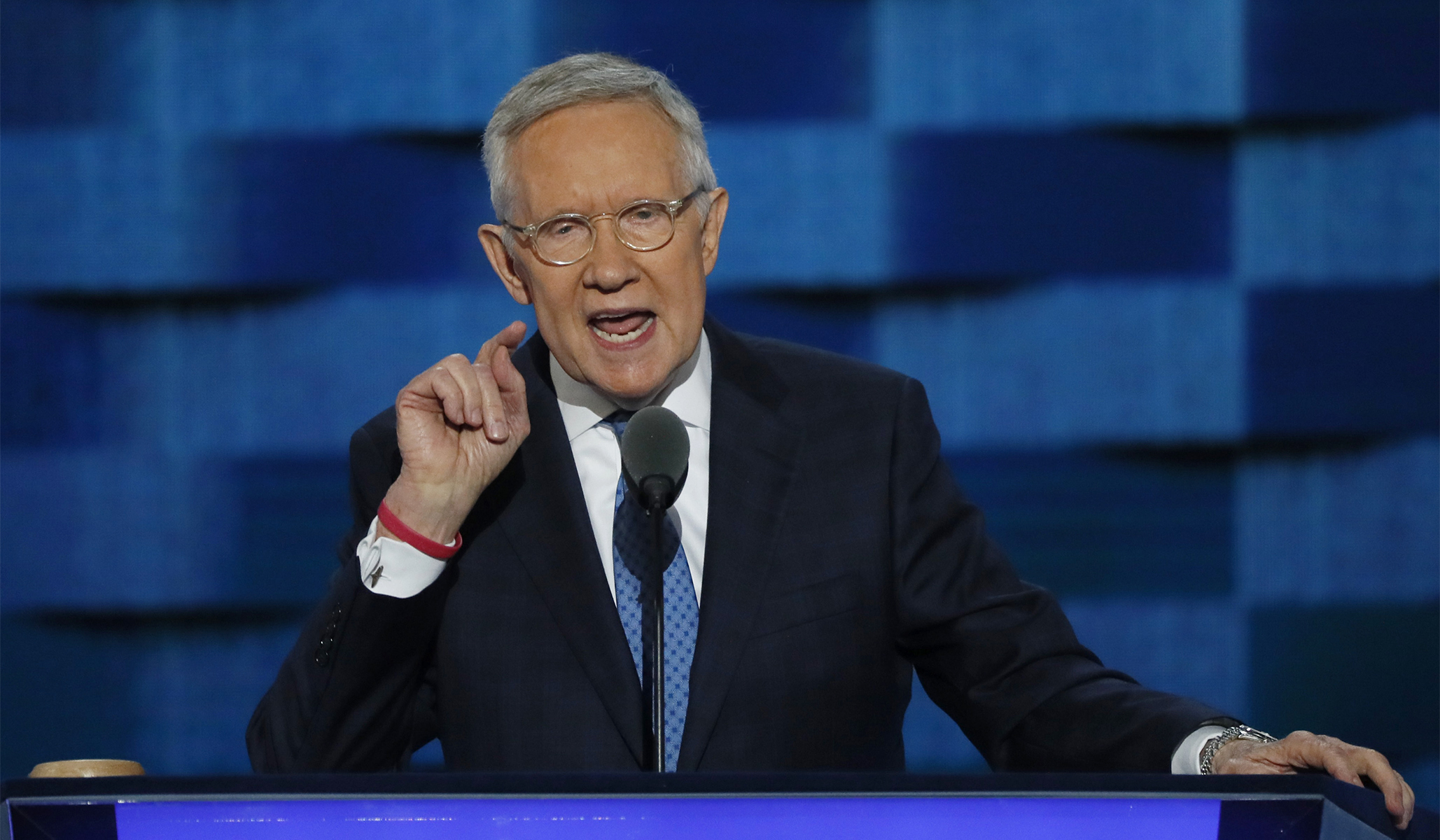 Senator Schumer is invoking Harry Reid in his attempt to abolish the legislative filibuster:
Schumer says the late Sen. Reid "is with us in spirit" – and points this out: "He also knew that the Senate had to adapt to changing times."

— Rick Klein (@rickklein) January 12, 2022
This is a peculiar choice, given that a good number of the Democratic senators whom Schumer is trying to convince to go along with him are on record saying that Harry Reid's decision to abolish the filibuster for judicial nominees was a bad mistake.
Here's Schumer himself:
Sen. Chuck Schumer lamented Tuesday the Democrats' move to diminish the number of senators needed to confirm Cabinet picks from 60 votes to 51, because the new rule now hurts his party.

"I argued against it at the time. I said both for Supreme Court and in Cabinet should be 60 because on such important positions there should be some degree of bipartisanship," Schumer, a New York Democrat and the incoming Senate minority leader, told CNN's Dana Bash. "I won on Supreme Court, lost on Cabinet. But it's what we have to live with now."

"Wish it hadn't happened," Schumer said.
Here's Senator Tester:
"It's like changing the rules of the Senate. I think it's a mistake. Probably the biggest mistake I ever made was voting on the rule change on judges," Sen. Jon Tester (D-Mont.) said, referring to getting rid of the 60-vote requirement on most nominees in 2013.
Here's Senator Klobuchar:
Sen. Amy Klobuchar (D-Minn.), who sits on the Judiciary Committee, said Sunday that she regrets that her party eliminated the filibuster for approving most judicial nominees. The Judiciary Committee will grill Brett Kavanaugh, President Trump's Supreme Court nominee, this week.

If the Democrats regain the majority next year, she said, she'd support bringing it back.

. . .

"I would've liked to see 60 votes, no matter what the judge is. I don't think we should've made that change, when we look back at it," she said. "But it happened because we were so frustrated, because President Obama wasn't able to get his nominees."

When moderator Chuck Todd asked whether she'd want to bring the filibuster back, Klobuchar said she'd "prefer to" but doubted that either party would.
Here's Senator Coons:
"I do regret that," said Sen. Chris Coons of Delaware, a Democrat who voted for the rules change three years ago. "I frankly think many of us will regret that in this Congress because it would have been a terrific speed bump, potential emergency break, to have in our system to slow down nominees."
Here's Senator Bennet:
"I have said on this floor before that that is the worst vote I have taken as a Senator, and I apologize for that vote. I share some of the responsibility for where we find ourselves today. The majority leader said at that time: 'You're going to come to regret this decision.' And I will say this about him: He was right."
Short memories.