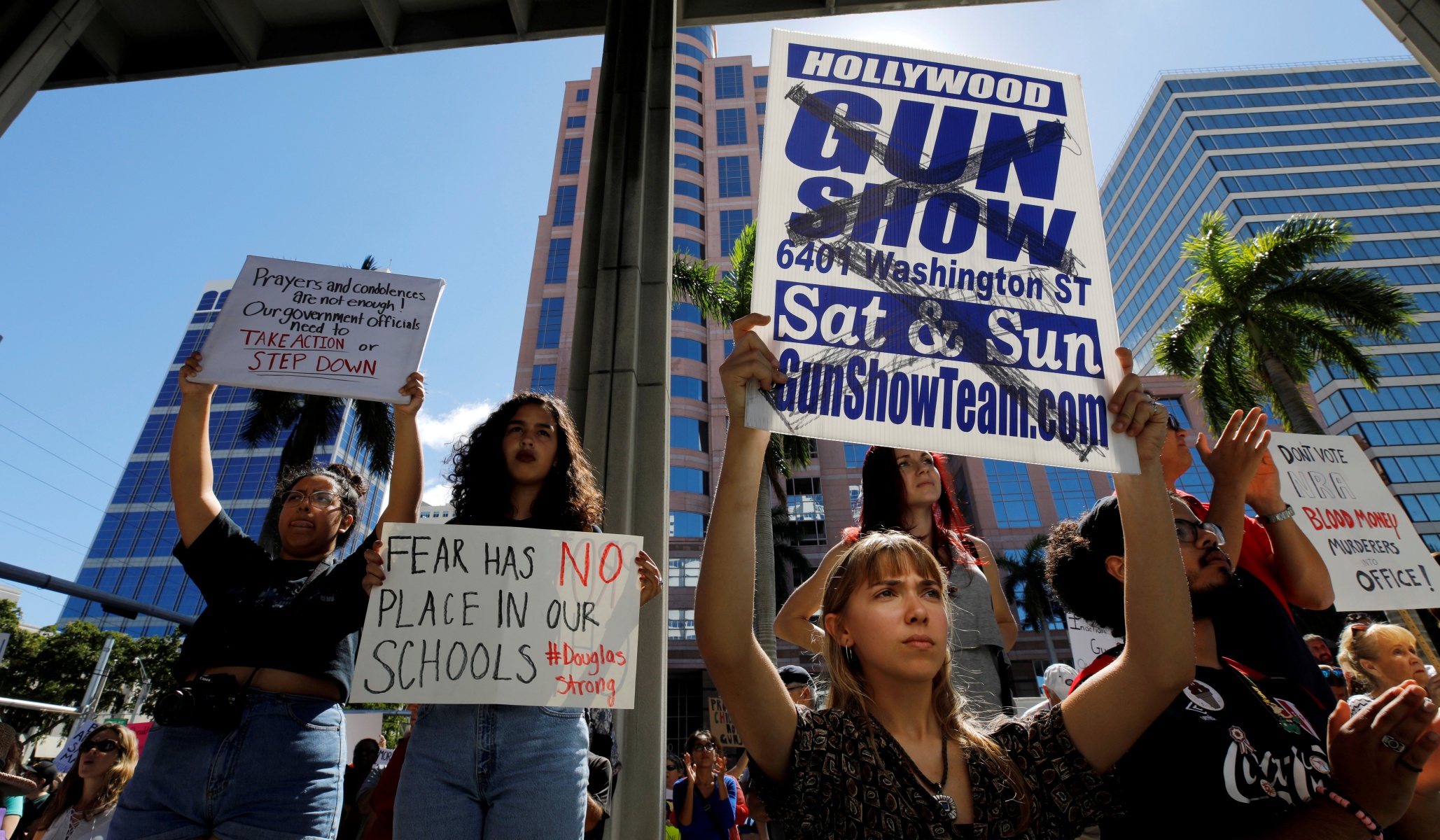 Last night's CNN Town Hall is being touted this morning as an "extraordinary moment," a "conversation," and a "debate." In truth, it was none of those things. Rather, it was a disaster for American discourse, the ripples of which will be felt for years to come. One of the students who survived the shooting described it cynically as a "Comedy Central Roast of the NRA and the coming out party for my ADHD." This, though, isn't quite right. It was televised catharsis. And it was supposed to be.
Catharsis is good and necessary. So is grief. Anger can be, too. But the these things are not the same as debate or conversation, and, in some cases, they serve as brutally effective prophylactics against deep and constructive engagement. By encouraging legitimately distraught and enraged citizens to shout at politicians, CNN ensured that we could continue to conduct this dispute on a faulty and toxic premise: Namely, that the root problem here is that some among us simply refuse acknowledge that school shootings are an abomination. But that, as ever, is not the root problem. Indeed, contrary to the implications we heard last night, we are not having an argument about whether the victims of tragedy are really grieving, or about whether the footage taken from within the school is harrowing, or about whether these events should be stopped. We are having an argument over precisely what we can — and should — do. Those with considered opinions on that subject are not going to change them in the face of untrammeled distress, because they had already factored that distress into their thinking. Just as protesters against the Iraq War or the Patriot Act would not have changed their minds if they had been forced to watch footage of 9/11 or to meet repeatedly with the openly grieving families, those skeptical of gun control are not going to change their minds when confronted by tormented victims. That's not what we're arguing about.
Likewise, the public chanting of "do something!" will change no minds, because, in practice, "do something!" means "do what I want," and we're already arguing about that. As has been made obvious by the reaction to President Trump's newfound enthusiasm for arming teachers, those shouting "do something" are just as capable of casting certain reactions as unhelpful and insane as are those on the other side whom they have deemed to be terminally recalcitrant. And so we're back to square one.
Or, actually, we're probably now even further back than that. A lot of Americans watched last night as a room full of people cheered for banning all semi-automatic weapons, and as a number of speakers cast their political opponents as murderers. What do we think the likely result of this will be? A newfound political harmony? Or a surge in NRA membership, a deepening of the culture war, an increase in gun sales, and a growing belief that "the other side" really does hate you? I daresay that lots of people who dislike firearms enjoyed watching Marco Rubio being berated. Indeed, if Twitter is any indication, they really, really did. But Marco Rubio's views on this issue are not unpopular in Florida, and they are not unpopular in the country at large. I imagine that those cheering along with the castigations imagined that they were the person doing the berating. Millions, though, imagined they were Rubio. And they'll proceed from there in future.