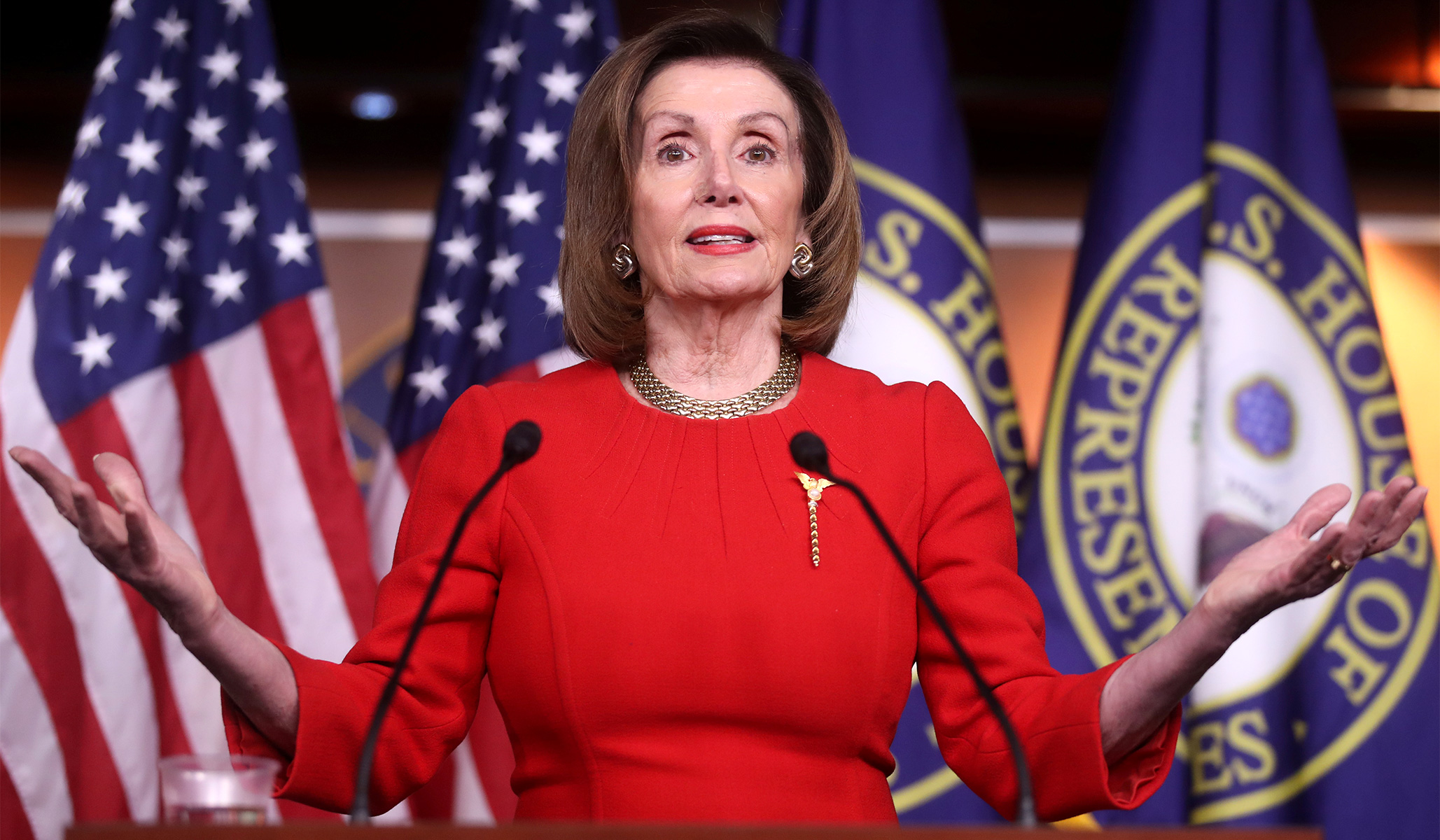 For the better part of the past year, those who watch Capitol Hill have obsessively tracked a long-running battle to enact a gargantuan expansion of federal spending. Week after week, Congressional correspondents offer breathless updates that some leader of some faction of Democrats has put out a new proposal, or drawn a new red line, or is boasting that she has the votes to defeat the bill.
When Democrats only hold 220 seats in the House, and only 50 seats in the Senate, then any faction is likely to have sufficient votes to tank either spending bill, unless a significant number of Republicans sign on.
A handful of moderates, like senators Joe Manchin of West Virginia and Kyrsten Sinema of Arizona and a few in the House of Representatives, want a gargantuan expansion of federal spending, but not the biggest one possible. Manchin has even floated the idea of passing just the "Bipartisan Infrastructure Framework" — the allegedly moderate infrastructure spending bill that is "only" about $1 trillion this year — and leaving the other massive spending bill – referred to as the "multitrillion-dollar social policy bill" in some progressive circles – until 2022. At the beginning of September, Manchin proposed a "strategic pause" on massive spending bills, lamenting, "Democratic congressional leaders propose to pass the largest single spending bill in history with no regard to rising inflation, crippling debt or the inevitability of future crises."
The progressive wing of the Congressional Democrats want what they want, and they want it now. Some, like Ilhan Omar of Minnesota, contend that Democrats should simply ignore the Senate Parliamentarian when she rules that proposals like a path to citizenship for illegal immigrants does not fit in a budget bill that can be passed through reconciliation. But it's not going to work that way, and the Democrats do not have the votes to eliminate the filibuster for legislation in the Senate. Thus, they need to pass the massive expansion of spending through reconciliation, which means all provisions must be budget-related.
Progressives realize that they're nearing the halfway mark of a two-year window for passing massive pieces of legislation. Purple state and purple district Democrats aren't going to get any braver as Election Day 2022 gets closer. And while there's still a lot of road ahead, midterm elections usually go badly for the president's party – and President Biden's job approval rating is lousy. For Democrats who dream of a massive and far-reaching expansion of the federal government, either they get this done in the next few months, or they don't get it done for many years.
The good news for those of us who aren't enthused about any of these massive spending bills is that the clock is working against Democrats. Any delay makes keeping a coalition of at least 218 Democrats – actually 217, because the House has three vacancies right now – together harder.
The bad news is that when faced with the prospect of passing nothing, all of the hardening factions within the Democratic party might decide they can live with half a loaf, and conclude that passing the "Bipartisan Infrastructure Framework" and some less expensive version of the "multitrillion-dollar social policy bill" would still count as a big win. (Clearly, House Speaker Nancy Pelosi and President Biden just want to sign something and to take a victory lap.)