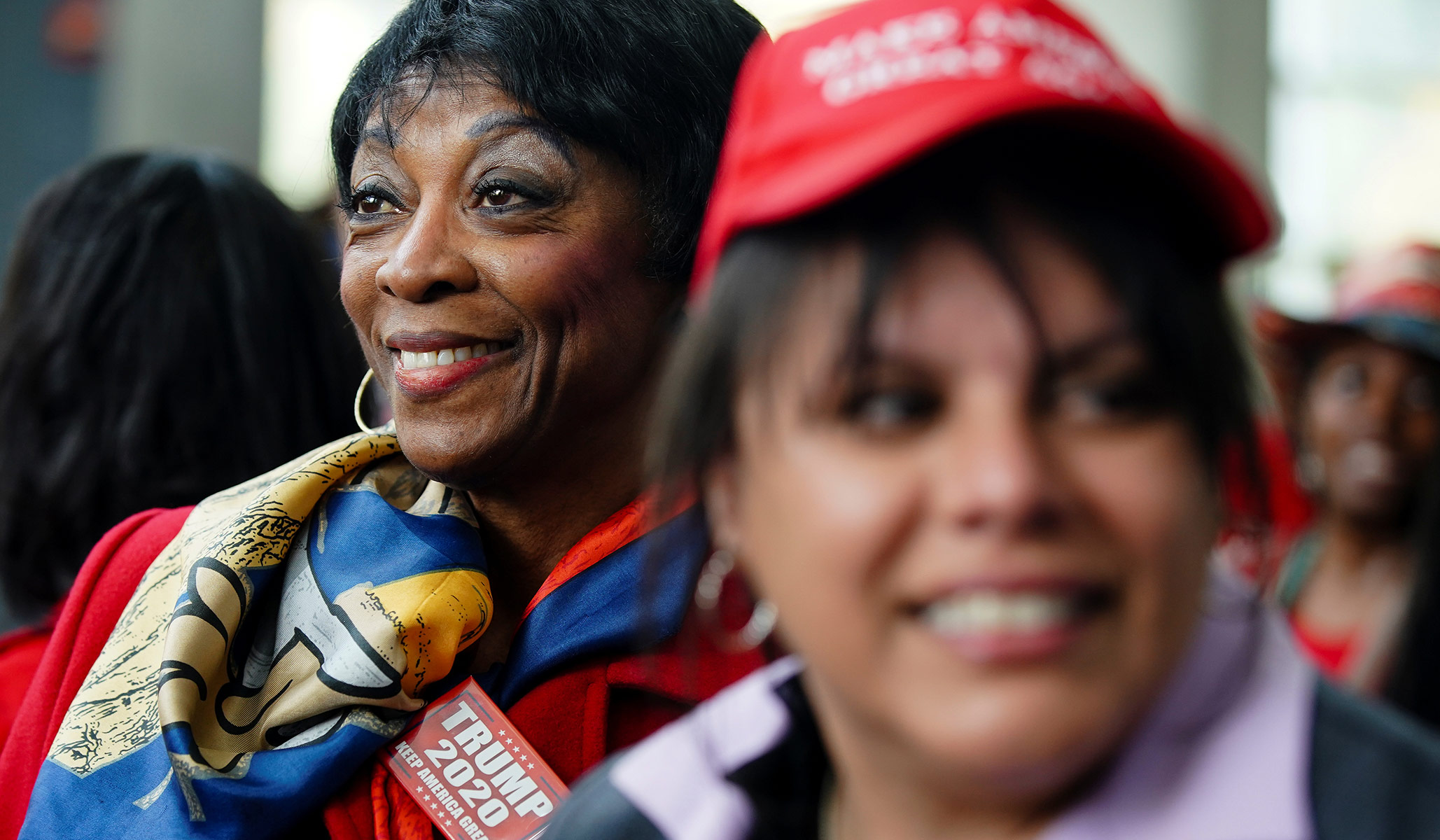 Albert Eisenberg's recent RealClearPolitics piece on Republican outreach strategies in black communities contains some admirable in-person reporting, based largely on Eisenberg's focus-group conversations with a dozen "swing" black voters in suburban Philadelphia. But the article — titled "How Can the Republican Party Reach Black Voters?" — if anything understates the challenges Republicans face in winning over black voters. Though it does offer a possible opening.
First, the challenges: Since at least the signing of the Civil Rights Act — and really, since the passage of the New Deal — black voters have largely supported the Democratic Party. According to the Joint Center for Political and Economic Studies, an average of 88 percent of the black vote was Democratic in presidential elections from 1964 to 2008. No Republican presidential candidate managed to crack 15 percent in that period. Eisenberg seems to have encountered some of this persistent political allegiance himself in his focus groups:
Despite record increases in homicides in nearby Philadelphia, many participants insisted that the Democratic Party and its leadership did not support defunding the police. Simply saying that Democrats want to "defund" law enforcement may work for the GOP base, but Republicans will have to prove it to these voters.
Eisenberg doesn't say how Republicans can "prove" this, beyond stressing that "Republicans will have to support policies like funding de-escalation training and recruiting more diverse officers" — i.e., policies already championed by Democrats. Leaning in to moderate police reforms might marginally improve the black vote for Republicans, as it did for Trump, but it's not likely to make a difference in most elections. Eisenberg seems to suggest that the GOP's moderate improvement with black voters was "enough to flip numerous U.S. House seats won by female and minority candidates." But he offers no evidence that black voters are what actually made the difference.
There is evidence, however, of the limits of even strong outreach by Republicans, at least as it's been done recently. Look at Trump's 2020 campaign. The former president devoted much effort to appealing to African Americans: He touted the low black unemployment rate and his criminal-justice-reform initiatives, spent untold amounts of time and resources attempting to garner the endorsements of high-profile black celebrities, held black outreach events and created a "Black Voices for Trump" arm of his campaign, and unveiled a $500 billion "Platinum Plan" specifically aimed at "black economic empowerment." He was rewarded for all that with 12 percent of the black vote.
Looking forward, however, Republican inroads with black voters will not be made by moderating on culture and emphasizing economics, the failed minority-outreach strategy long favored by the institutional GOP. Blacks, like many minority groups, are generally in line with Democrats on fiscal issues; they are actually closer to conservatives on cultural ones. Though Eisenberg found that "affordability and taxes" are two issues where Republicans could make headway with black voters, he also acknowledged the cultural conservatism of many African Americans:
Yet many black voters are moderate or conservative — a reality that white progressives and  conservatives seem to forget. On educational issues, for example, half the room erupted at the idea of teachers instructing elementary school-aged children about sex and sexuality — particularly sexual orientation and transgenderism at a young age. Such a strong reaction could place the GOP in a favorable position. As school boards nationwide pursue radical racial curricula, much of it animating white (and black) conservatives, a targeted focus on radical gender ideology could swing concerned parents or grandparents. To properly identify these socially conservative voters, Republicans could start visiting black churches, meeting with clergy and engaging with congregants.
While the relative newness of the issue means that there is not a lot of available data on views of transgenderism by race, it is reasonable to assume that many in the African-American community — long one of the most socially conservative demographics in the country — have serious reservations. Blacks are more likely to self-identify as Christian than any other racial subgroup. Even on issues of race and wokeness, blacks are less likely than white liberals to agree that "racial discrimination is the main reason why black people can't get ahead these days," and some polls have shown large majorities disagree with the use of racial preferences in hiring and admissions, even when the initiative was justified by the principle of racial equality. Thorny culture-war issues surrounding gender, wokeness, religious liberty, and public-school curricula are often where the biggest gap lies between black voters and the modern Democratic Party. Republicans could start there.
Something to Consider
If you enjoyed this article, we have a proposition for you: Join NRPLUS. Members get all of our content on the site including the digital magazine and archives, no paywalls or content meters, an advertising-minimal experience, and unique access to our writers and editors (through conference calls, social media groups, and more). And importantly, NRPLUS members help keep NR going.
If you enjoyed this article and want to see more premium content like this, we have a proposition for you:
Join 

NRPLUS

.