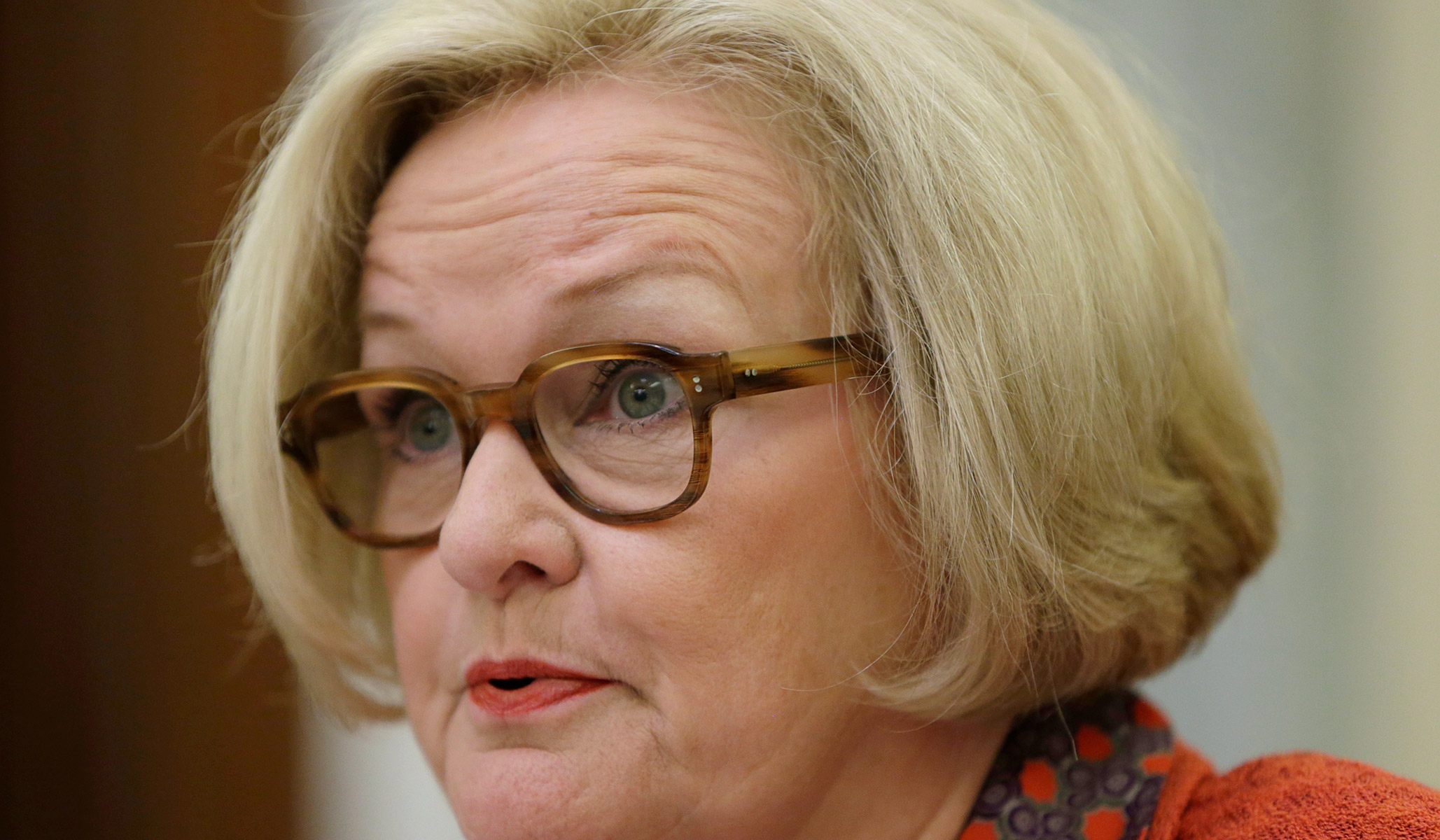 Insert all the appropriate caveats: It's only early May, this is one poll, candidate quality matters, we don't know what big issues or scandals or events will alter the political landscape between now and November, etcetera.
But this poll from Morning Consult should have the National Republican Senate Committee doing cartwheels, as this is a terrific time to be a GOP challenger with a "it's time for a change" message, running in a red state against a Democrat incumbent. The "deserves reelection" numbers for these incumbents are abysmal: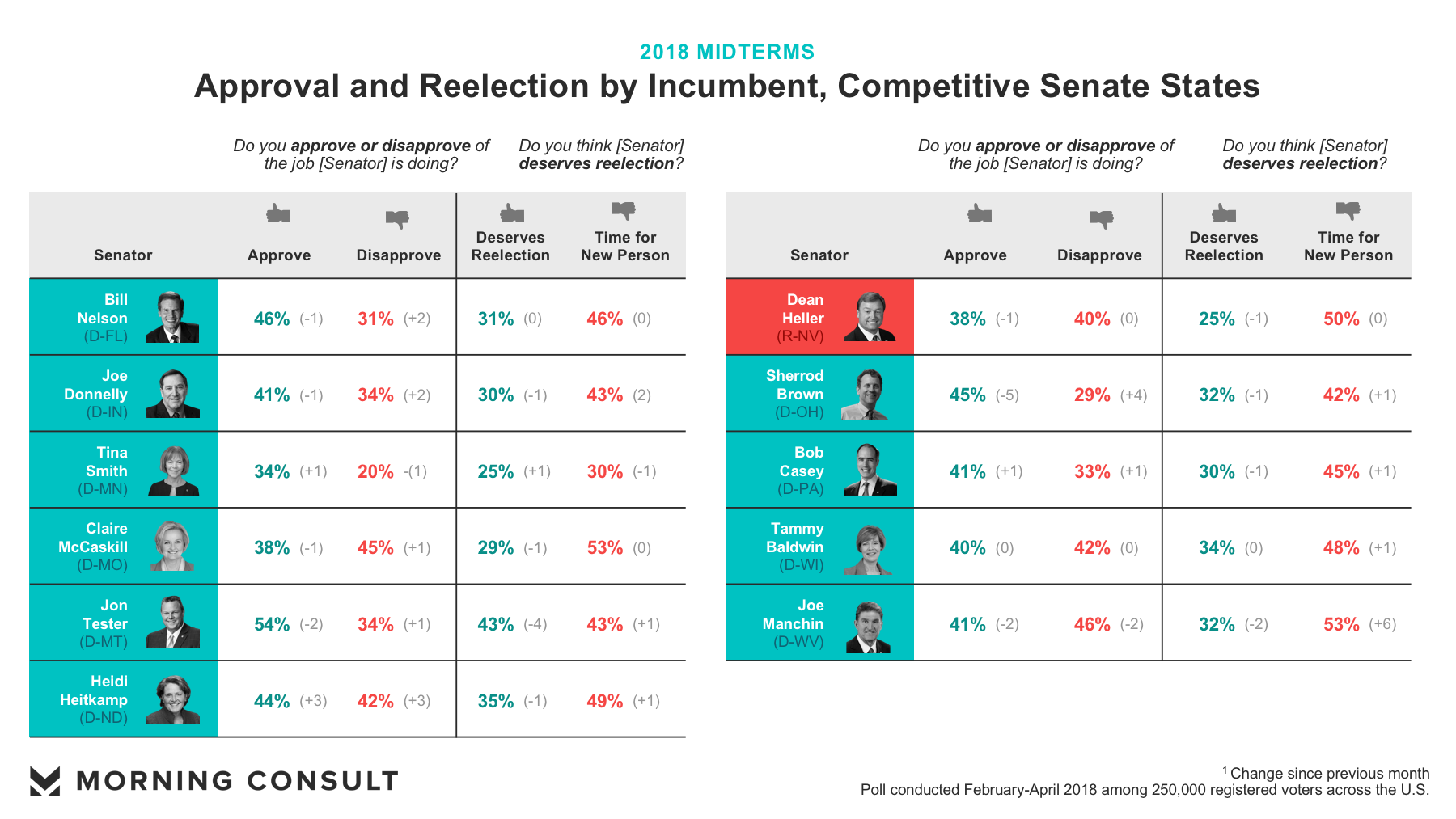 Does this mean that those Democratic incumbents are toast? Nope. A bunch of these senators have managed to hang on in much tougher political environments than this. But it is conceivable that in a tumultuous year with low presidential approval ratings and a ton of House Republican retirements, the GOP does pretty well in the Senate races.