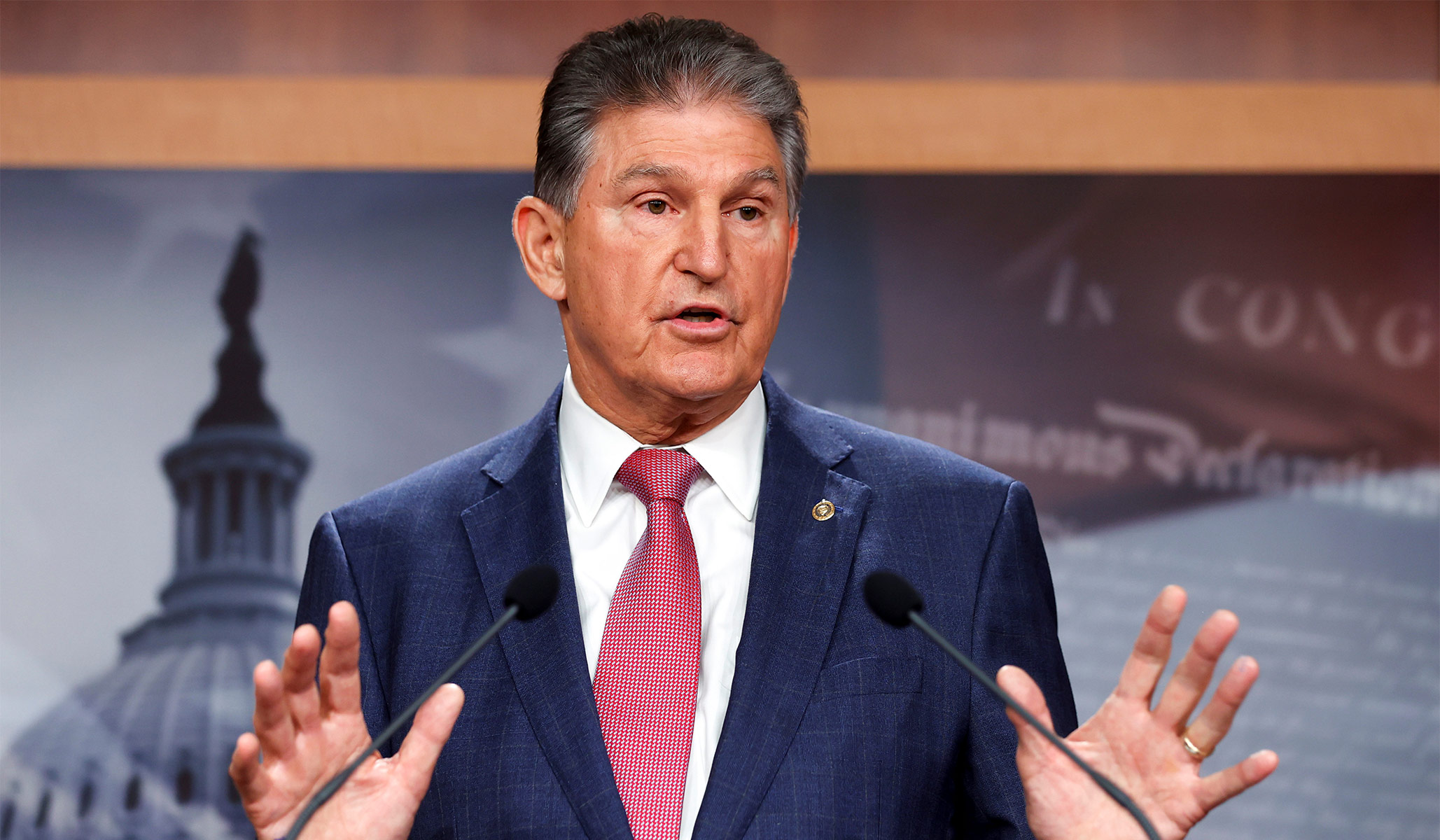 Yesterday, Senator Joe Manchin blasted what he called "shell games" and "budget gimmicks" that disguise the true cost of President Joe Biden's social spending framework. As part of a deal to bring back the state and local tax deduction (SALT), Democrats appear poised to introduce another one.
Blue state Democrats have been fighting to bring back the ability for wealthy residents of high-tax jurisdictions to deduct their state and local taxes from their federal bill. For decades, it was a destructive policy that forced residents of low-tax states to effectively subsidize the tax and spend policies of more liberal states. Under the 2017 tax law, the deductions were capped at $10,000.
An emerging plan would involve not only waiving the cap for several years, but retroactively refunding tax payments while the cap was in place. Marc Goldwein of the Committee for a Responsible Federal Budget notes that this would be a $500 billion tax cut, with over 80 percent going to the top five percent of households, making it a larger item than any other provision in the bill.
But there's a catch — and it involves baseline budgeting. Under law, the SALT cap is set to expire after 2025. What the Democratic proposal intends to do, according to Bloomberg, is to theoretically bring back the cap after 2025. Though the new cap will be at a higher level than $10,000 at that point, on paper, it will count as savings relative to a scenario under which the cap fully expires. Of course, what Democrats are betting on is that after a few years without the cap, they will easily be able to delay the onset of a massive tax increase on a highly influential constituency in the second half of the decade.
If Manchin meant what he said regarding his concern about gimmicks, he should view the SALT change with scrutiny.