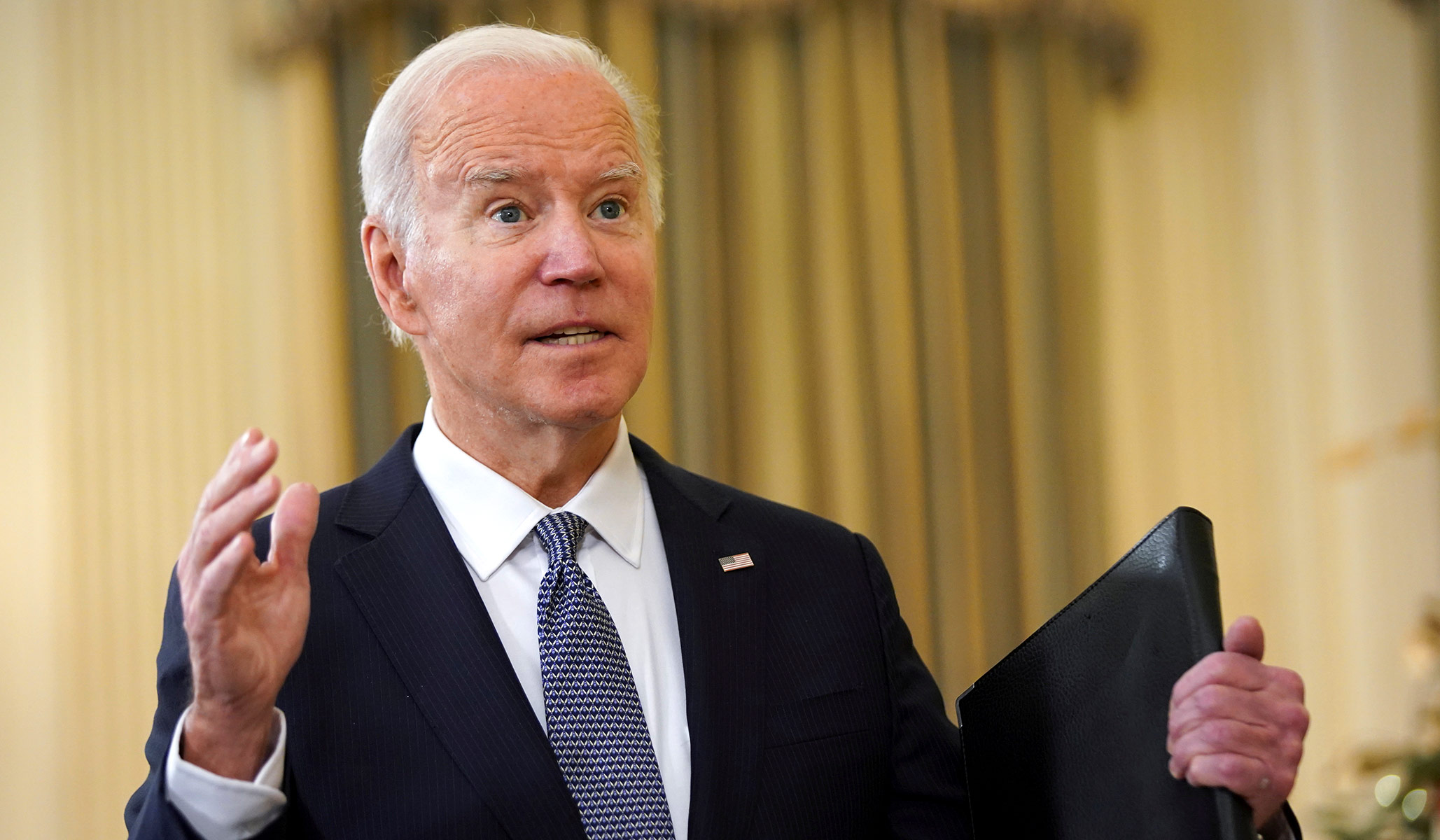 NBC News reports big-name Democrats are noticing that President Biden is stumbling his way through the Omicron winter.
A half dozen former health policy makers, including some members of Biden's transition team, told NBC News that the Biden administration needs an urgent reset on its Covid strategy or the White House could rapidly lose credibility with the public.

"Biden was elected president, in large part, based on a message of 'I'm competent, I'm capable, I will tell you the truth and I will get a handle on Covid in a way my predecessor could not and refused to do,' and that continues to be the No. 1 issue for most people," said Kathleen Sebelius, who served as Health and Human Services secretary in the Obama administration.

While praising the administration for quickly being able to make the vaccines widely available, she said that Americans' "lives are still pretty chaotic and kind of messy and when they thought they were getting out of this they are back in it." . . .

"There has to be an admission at the federal level [about] what is not going well now and frankly, we have a testing mess," Sebelius added. "While I think the president stepped up in the beginning to purchase the test kits and get them to people, even mail them to people, we're late to this game for a whole variety of reasons. The United States has not done well on testing since March of 2020. That's a problem and I think it needs to be said out loud that it's a problem because that's what a lot of people are experiencing every day."
When Joe Biden pledged, "I'm going to shut down the virus," he thought all he would have to do is tell everyone to wear masks for 100 days and finish the vaccine rollout started under President Trump. Alas, the task is more complicated — and the president's favorite scapegoat, the unvaccinated, are a smaller and smaller percentage of the public. As of today, 86.4 percent of American adults have at least one shot. We don't have a massive wave of Omicron cases, or a shortage of tests, because of the unvaccinated.
Omicron is different. It's much, much less likely to kill you, and if you're vaccinated and boosted, it's likely going to feel like a winter cold. But we're seeing that even a non-fatal virus can cause major problems throughout the country by keeping workers home sick.
Unfortunately, Biden doesn't have many more tools or ideas. The virus is so contagious, it can't really be contained. Cases are exploding even in the places with the strictest masking policies, making the old masking debates moot. He's urging schools to remain open, but not publicly criticizing unions that want to close them.
Ideally, Americans would be testing themselves frequently to sort out the winter colds and flu from cases of Covid-19. NBC News also reports producing the administration's promised 500 million at-home tests will take months.
Without widespread testing, the Biden administration's approach really is
'Hold On and Hope the Worst Is Over Soon.'