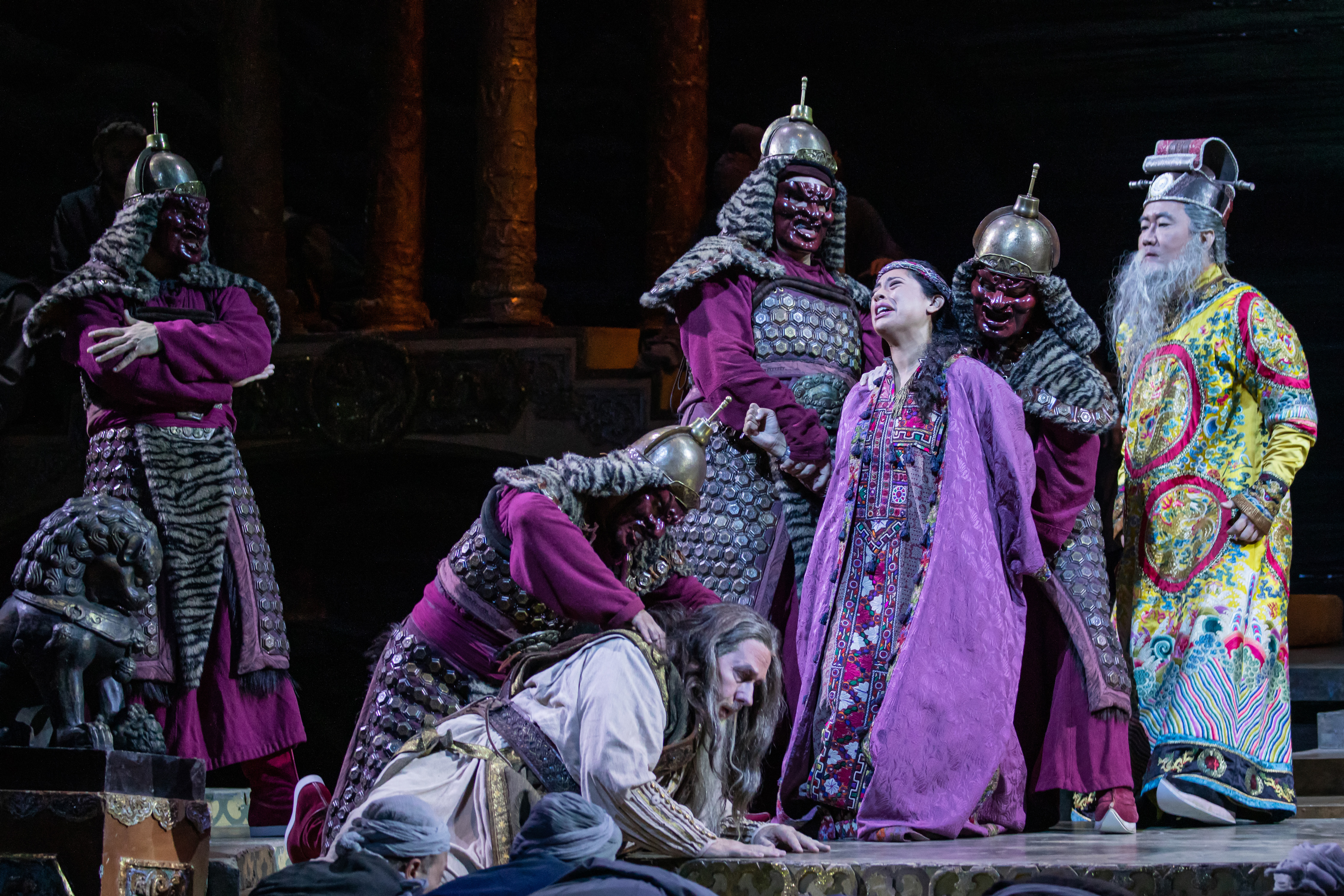 Impromptus today is titled "Political agonies, &c." What are those agonies? Well, I speak of an addiction to politics — to cable news, talk radio, etc. Not as bad as drugs and porn? No, not as bad — but something to watch, regardless. Political saturation can mess with the mind.
I also speak of Liz Cheney — who was censured by her state's GOP earlier this year for her vote to impeach Donald Trump. Have you heard the latest? That same GOP has declared that it will no longer recognize Cheney as a Republican.
In truth, she is a traditional conservative Republican in pretty much every respect, except one — and you know what it is.
(Let me pause for a couple of percentages. During the four years of Trump, Cheney voted with him 92.9 percent of the time. The woman who replaced her in the House GOP leadership, Elise Stefanik, voted with Trump 77.7 percent of the time. Not that it matters.)
In my column, I say, "I don't mean to romanticize, but when I was coming of age, the Republican Party was vibrant, interesting, and serious. It was truly a party of ideas." It was. I remember. I was there. I don't remember censures and expulsions and all that. I do remember a healthy marketplace of ideas.
David French wrote something nostalgic recently:
I can't even begin to tell you the number of conferences I attended where at least one person argued, "Conservatives appeal to reason. Progressives appeal to emotion." And we'd all nod along. Then someone would say, "Conservatives appeal to opportunity and possibility. Progressives appeal to identity." And we'd applaud.
Those were the days! (As Archie and Edith sang.)
Time for some mail. Earlier this week, I published a piece called "Fight for Music." It was about the invasion of "wokeness" into classical music. I received some notes such as the following:
Surely there is room to still see music as a universal treasure. I would hate for music to become balkanized, segregated. Music is a shared experience, but the powers-that-be seem poised to make the mistake of emphasizing divisions.

I am with you in the fight.
Another:
I have sent your piece to so many friends. I am speaking out with much greater frankness about the terrifying distortions I hear about the music world. The interesting thing is, the reactions I have had so far are along the lines of "You're right; I just don't want to say what I believe out loud."

I am with you: "Fight!"
I also received a letter from Diane Wolff, a scholar of many things Eastern. She gave me much information on the historical background of Turandot. Thanking her, I said something like, "What a rich field, or fields!" She replied,
All scholars of the Mongol Empire say the same thing. Just when you think you have done all the reading, boom! A whole new area of reading, usually vast, opens up. You think you are done with China, and Central Asia opens up. You think you are done with Russia, and the Crusades open up, and then the Islamic world.
The life of a scholar is a wonderful life (if you're inclined that way).
This just in: An opera company in Boston has postponed a production of another Puccini opera, Madama Butterfly, on the grounds that — you know. What a crock.
Okay, thought you would enjoy this note:
So, this weekend, as the college football season moves into the home stretch, I can't tell you how many times I heard broadcasters declare that a particular team "controls its own destiny." (Michigan's radio commentators said this more than once). My two sons get irritated with me for getting irritated with this, but am I right when I say, "If they control it, then it's not destiny!"?

(FYI, as a committed Calvinist, you might say I've thought a little about destiny and what it means.)
Another reader gives me — gives us — a great name:
Today I was on a conference call, and the man leading the discussion was Chase Ambrosia. I wondered if that would be considered an admonition!
In a column a couple weeks ago, I wrote,
YouTube thought I might enjoy a Saturday Night Live sketch from 1992: a parody on The McLaughlin Group, imagining a Japanese version. Boy, did I.

Could you get away with such political incorrectness now?
A reader writes, "Jay, did you ever see The Sinatra Group?" That's another SNL parody, from 1991: here. No, I had not (that I recall). It's a doozy, as we used to say.
Thank you, everybody. Today's Impromptus, once more, is here.