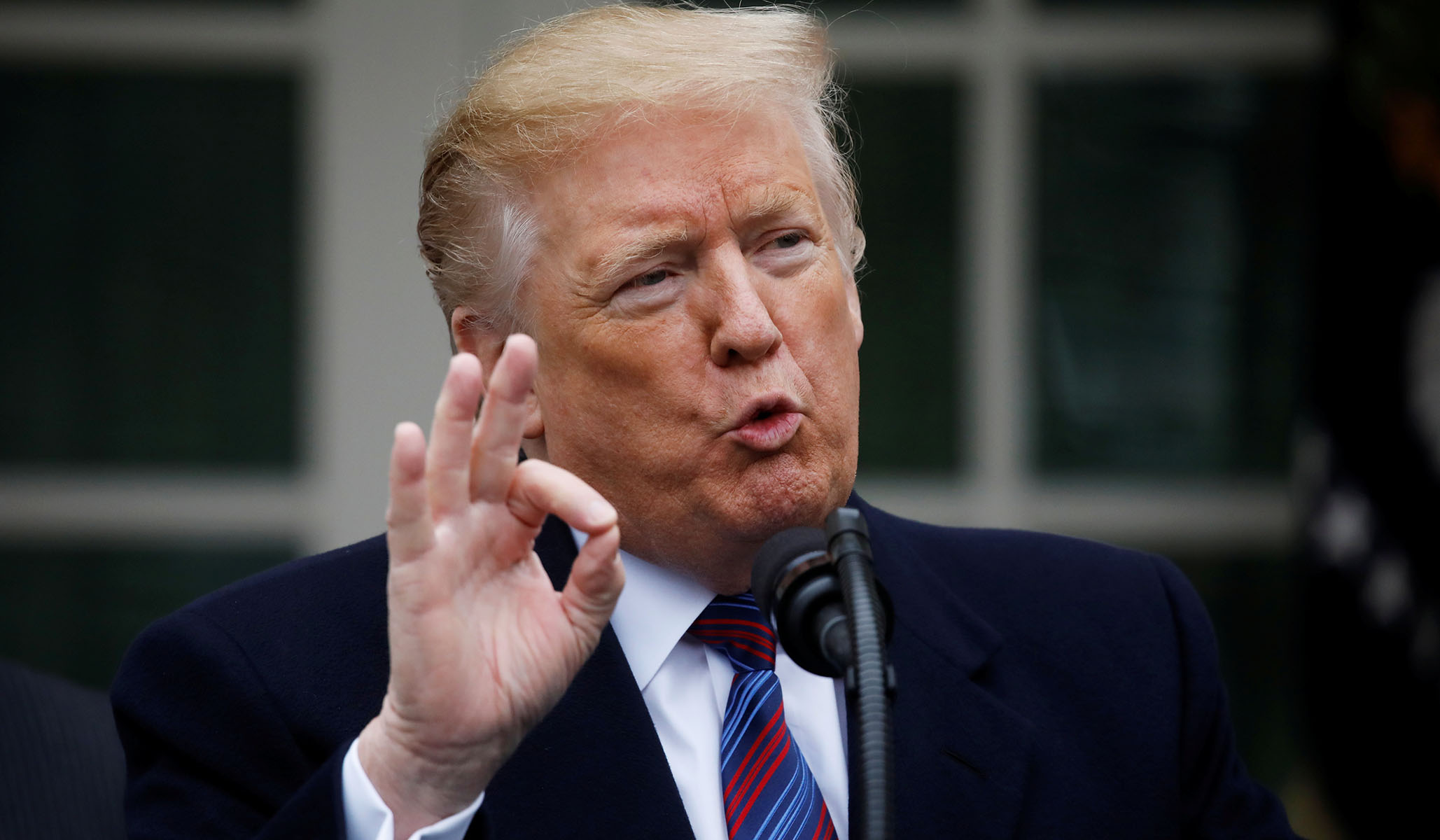 In a piece just up for the Wall Street Journal (paywalled), I argue that President Trump's pivot to Asia is shaping up to be more substantive and potentially transformative than the one the Obama Administration regularly touted. As usual with Trump, he has begun by blowing up past practice, specifically in no longer pretending China is a fair trading partner, in finally responding to cyber espionage, and in at least attempting to put more military pressure on Beijing by increasing naval freedom of navigation operations and aerial overflights near new Chinese military bases in the South China Sea. All in all, Trump's approach is the first since the normalization of relations in 1979 to rattle the Chinese and put them on the back foot.
There are also risks to Trump's approach, including his belief that he can make a deal with Kim Jong-un, possibly at the cost of keeping U.S. troops in South Korea, and also in rushing into an agreement with Beijing to end the trade war that doesn't seriously address China's unfair trade practices. Failure to make real progress on either North Korea's nuclear program or China's increasingly aggressive behavior would seriously, perhaps fatally undermine the U.S. position in Asia.
One major risk of Trump's pivot did not make it into the column, however, and that is his trade policy. Withdrawing from the Trans-Pacific Partnership (TPP) was a mistake, especially as it allowed Chinese president Xi Jinping to position Beijing as the champion of free trade and made his Belt and Road Initiative seem more attractive to countries looking for aid and trade. Moreover, a revised TPP went into effect at the end of last year, with Japan at the head of a smaller group of trading nations, but one that potentially can grow.
Trump's pivot to Asia won't work if America is not seen as a willing trade partner. The administration has talked about pursuing bilateral trade deals, including with Japan. It also made a modest renegotiation to the Korea-U.S. Free Trade Agreement, instead of abandoning the pact as it threatened. The administration needs to pursue bilateral Asian free trade deals far more energetically than it has so far if it wants to be taken as a legitimate long-term alternative to China.
Luckily, the U.S. has a chance to take advantage of the the growing fear over China's "debt trap diplomacy," whereby smaller countries are forced to hand over strategic assets such as ports, thanks to ruinous repayment terms for Chinese aid. Transparent and fair trade and aid packages from the United States, such as envisioned in the recently signed "Asian Reassurance Initiative Act," offer the Trump Administration some of the resources to craft new economic partnerships. The trade leg of Trump's pivot will prove as important as the security and political legs.