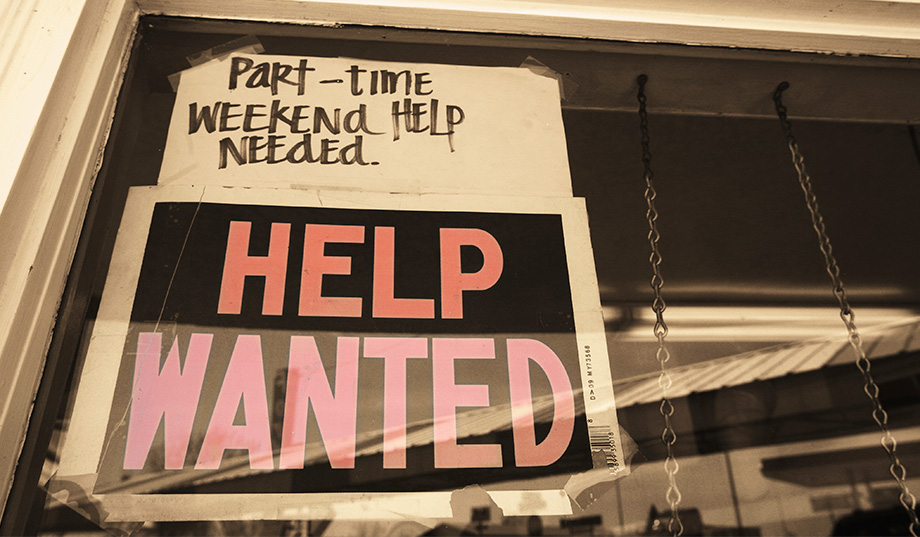 Don't get bent out of shape about the soft jobs number this morning; it's not a sign of a weak economy.
Nonfarm payrolls rose 103,000 in March, which was below consensus expectations and is the smallest increase in six months. Meanwhile, civilian employment, an alternative measure of jobs that is volatile from month to month but includes small-business start-ups, declined 37,000.
However, earlier this week, the asset-management firm where I am an economist gave three reasons to expect a soft number: payback for unusually strong job growth in February, a winter storm that hit the Northeast during the survey week, and the tendency in recent years for March payrolls to come in below consensus expectations. We expect a rebound in job growth in April and think a robust trend is still intact. Payrolls are up 188,000 in the past twelve months, almost exactly the same as the 190,000 per month in the year ending in March 2017. Given tax cuts and deregulation, we expect similar gains in the year ahead, despite a dwindling pool of available workers.
We also expect the unemployment rate, which has been stable at 4.1 percent for the past six months to start declining again soon.
As always we like to track what the jobs report means for consumers' purchasing power, and that part of the report was strong. Average hourly earnings rose 0.3 percent in March and are up 2.7 percent in the past year. Meanwhile, total hours worked rose 0.1 percent in March and are up 2.3 percent from a year ago. As a result, total earnings, which combine the total number of hours and average hourly earnings, are up 5.1 percent from a year ago. Moreover, this gain doesn't include extra earnings from irregular bonuses and commissions, like those paid out after the tax cut.
Some analysts may dwell on a 158,000 drop in the labor force in March, but the labor force is still up 1.2 million in the past year. Others will focus on the increase in part-time jobs, while full-time jobs declined. But these figures come from the volatile civilian employment survey and show a 1.9 million gain in full-time jobs in the past year, while part-time jobs are up only 285,000.
One interesting fact flying under the radar is that the share of the unemployed that's made up of people who quit their previous jobs hit 13.1 percent in March, the highest since 2001. This shows growing confidence among workers that they can find a better job.
In turn, we expect the Federal Reserve to stay on a path of lifting rates three more times this year (so, four times in total). Complacent investors who think today's report is a reason to shift toward Treasuries and away from equities are going to regret their decisions.