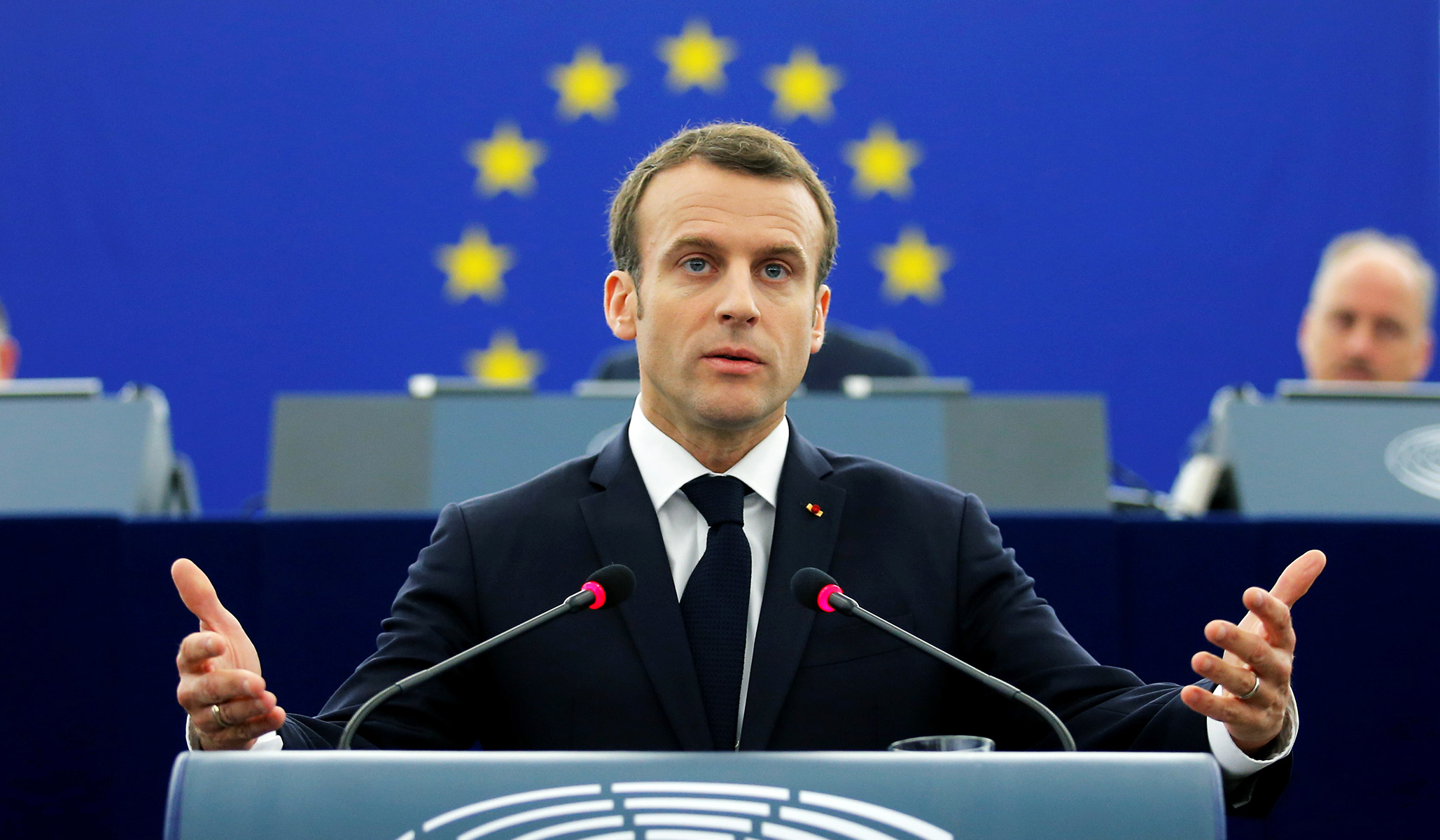 Whatever else you may think about France's President Macron, he is, so far as his own country is concerned, an interesting and innovative politician. But when it comes to the EU, he remains committed to the old Procrustean vision that has caused the union so much trouble, is about to cost it one of its largest member-states and, courtesy of the euro, has brought misery to millions.
Macron doesn't seem to have noticed. Or if he has, he doesn't care.
As the Guardian reports, he's been speaking to the EU's parliament, a disconcertingly powerful assembly that "represents" a nation — "Europe" — that does not exist. As such, its very existence is an affront to democracy, and, as such, it is an ideal platform for Macron, a politician with a somewhat elastic concept of what democracy means.
There is he claims, "a certain European civil war."
There is?
"[N]ational selfishness and negativity seems to take precedence over what brings us together."
The "national selfishness" he talking about is, in fact, national democracy, the right of voters in individual nation-states to decide for themselves how much they want to be "brought together" with other countries. To Macron, the notion that such voters might have a vision for the future that differs from a blueprint drawn up by a handful of technocrats in the middle of the last century is negativism, selfishness, or something akin to a form of war.
This was too much even for Manfred Weber, the leader of the European People's Party, the leading center-right bloc within the parliament, a grouping that generally supports the idea of an "ever closer" EU:
Weber told Macron that Europe welcomed his election, but people should not be divided into good and bad Europeans.

"Some people call this the old Europe. I call this the democratic Europe," Weber said, gesturing to the ranks of MEPs representing parties ranging from Communists to the far right.
That is not, it seems, something that Macron is willing to accept. His notion of democracy seems to have little room for the idea that people can, you know, disagree.