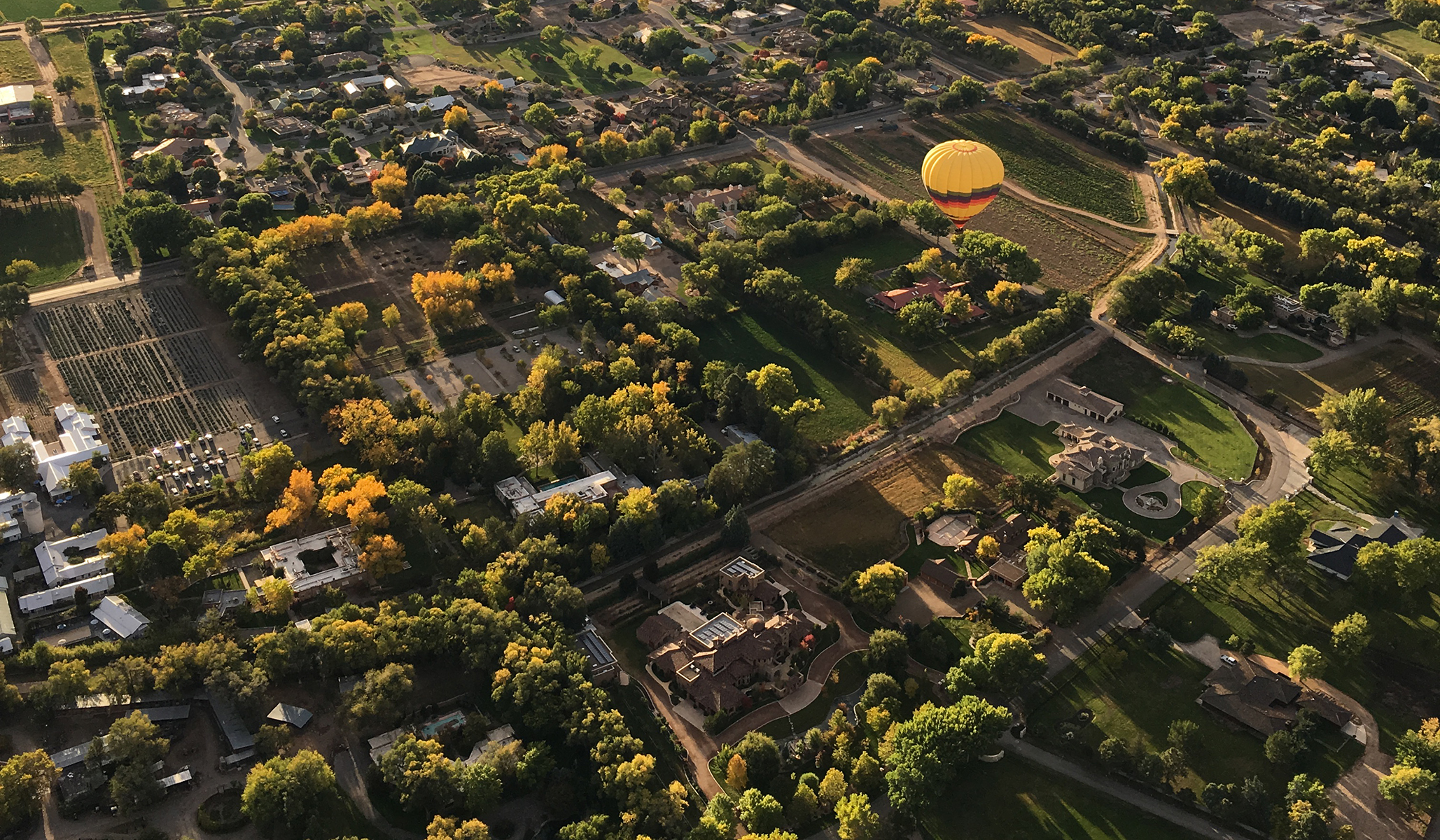 Today on the homepage, I have a first, I think: an Impromptus that is all-photos (with captions and a speck of commentary, true). "Snapshots of America," it's called. See what you think: here.
Speaking of America: I had the following item in a column on Monday:
What is the most beautiful big city in America? (I know that "big" is subject to debate.) Recently, Riccardo Muti, the music director of the Chicago Symphony Orchestra, called Chicago the most beautiful big city in America. I would put it No. 2, behind San Francisco. (You have to overlook the fact, for the moment, that San Francisco is a sty, owing to bad government. Think of the city in proper condition.)
I invited readers to answer the question for themselves: What's the most beautiful big city in America? I have received many answers, and they are varied, as you can imagine.
Let me give you a quick blast:
San Francisco is No. 1, and has always been my favorite place to visit — though, the last time I was there, a few years ago, the place smelled like a urinal in a gas-station bathroom. It was quite overwhelming.
Yup. Anyway, thank you to all correspondents. I will publish a healthy number of responses later. For today, just one more, please: a hymn to Albuquerque. Santa Fe tends to get the attention — the glory, the praise — when it comes to New Mexican cities. But a correspondent of ours wants to sing of Albuquerque. (In 2014, I did a "New Mexico Journal," touching on both cities.)
All right, here we go:
Hello, Jay,

I loved your ruminations on beautiful cities in the U.S. and agree wholeheartedly on your choice of San Francisco as No. 1. I haven't been there since 1993, but I will never forget how breathtakingly beautiful I found it when visiting. Almost impossibly so. I hope the ship can be righted in local government there one of these days, because it's too beautiful a place to be allowed to go to seed.
Amen.
In response to your invitation for strong (or weak!) opinions on cities, I'd like to offer a very humble vote for the place where I was born and raised: Albuquerque, N.M. I haven't lived there full-time since 1997, but most of my family is still there, and I get back often. And I'll be the first to admit that crime is terrible, the public-school system is in need of dire help, and local government is dependably incompetent. . . .

But the city itself — and, more specifically, the land on which it is built — is as gorgeous as you can find, in my opinion. The downtown skyline is nothing much to speak of, but it doesn't have to be. On the east, the city is bounded by mountains rising up to 10,600 feet, which tumble gracefully to the south as far as the eye can see.

The city, a high-desert tan, is bisected by the Rio Grande. The Bosque (woods) that accompanies the river is lush and beautiful, and provides a streak of green to break up the brown of the desert.

On the west, mesas rise up and culminate in a series of dormant (we hope!) volcanoes. The view from the peak of the mountain is unparalleled, especially looking west at sunset, and the view from the west is equally gorgeous, especially when the sun begins to set and the mountains turn a bright pink — "sandía," as in "Sandia Mountains," means "watermelon" in Spanish — before fading to a serene purple.

The sky is big and vast, and the sunsets are spectacular for their panoply of color and their duration. In the right conditions, you get a shifting palette of fiery golds and reds, and blue, pink, green, and yellow pastels, like something out of a Maxfield Parrish painting, for an hour or more.

I've lived in central Virginia for the last 24 years, and while it has its share of breathtaking beauty, I get homesick often, even after so many years away. Even when I hear my parents and friends lament all that's been going wrong in Albuquerque, I still love the place with all my heart.
Land of Enchantment indeed. This letter is signed "Matt Freeman, a New Mexican in Charlottesville, Va."
Wherever you happen to be — Tampa, Tipperary, or Timbuktu — have a great day. And, again, today's Impromptus — that strange little photo gallery — is here.