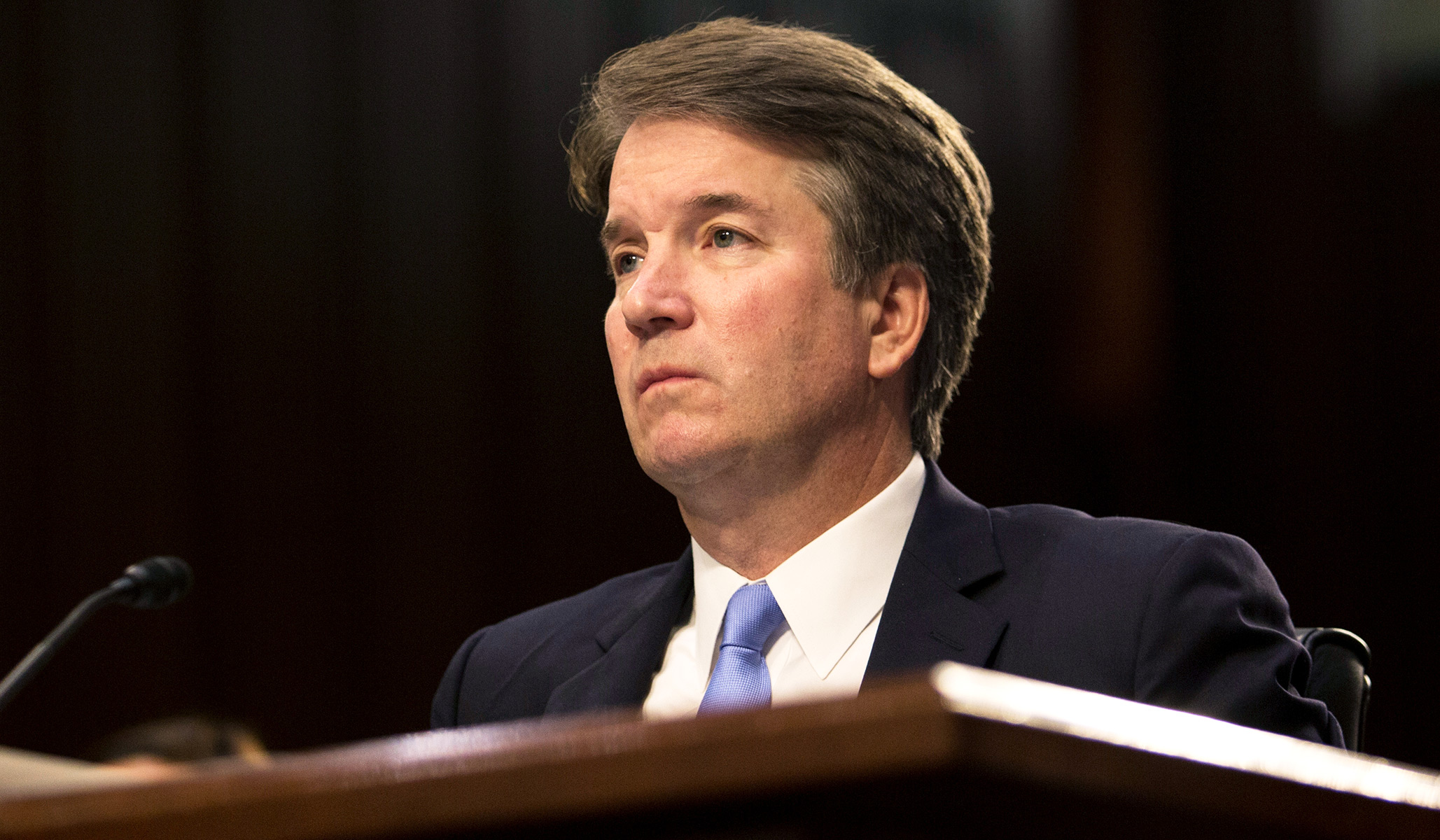 A Rhode Island man who accused Brett Kavanaugh of raping a "close associate of his" on a boat in 1985 recanted just hours after the claims were made public Wednesday.
The accuser, Jeff Catalan, called the office of Representative Sheldon White House of Rhode Island "making allegations concerning a rape on a boat in August of 1985," according to transcripts of a call between committee staff and Kavanaugh released on Wednesday.
Catalan, who recanted the allegation Wednesday afternoon on Twitter, initially claimed his friend "was sexually assaulted by two heavily inebriated men she referred to at the time as Brett and Mark," referencing Kavanaugh and his Georgetown Prep classmate, Mark Judge.
Judiciary Committee staff redacted Catalan's name in a transcript of their call with Kavanaugh but quoted several of his tweets, allowing reporters to identify him.
Do everyone who is going crazy about what I had said I have recanted because I have made a mistake and apologize for such mistake

— Jeffrey Catalan (@JeffreyCatala16) September 26, 2018
Catalan's Twitter account is replete with anti-Trump messaging.
"Dear Pentagon, please save my country from the parasite that occupies the White House," he wrote in July. "Our [sic] you waiting until Russians parachute in like in Red Dawn? Please help!"
Committee staffers interrogated Kavanaugh over the phone about the sexual assault brought by three women. He categorically denied all of the allegations.
Judiciary Committee chairman Chuck Grassley told reporters Wednesday evening that the Committee will pursue any allegations provided the accusers identify themselves.
"All I can tell you is we're handling it exactly like we've handled every newspaper report or everybody contacting our office or anonymous even, if we can get the name and or the lawyer we've followed up with the usual staff interrogation," Grassley said, when asked about the latest allegations made public by Michael Avenatti on behalf of his client, Julie Swetnick.
Send a tip to the news team at NR.