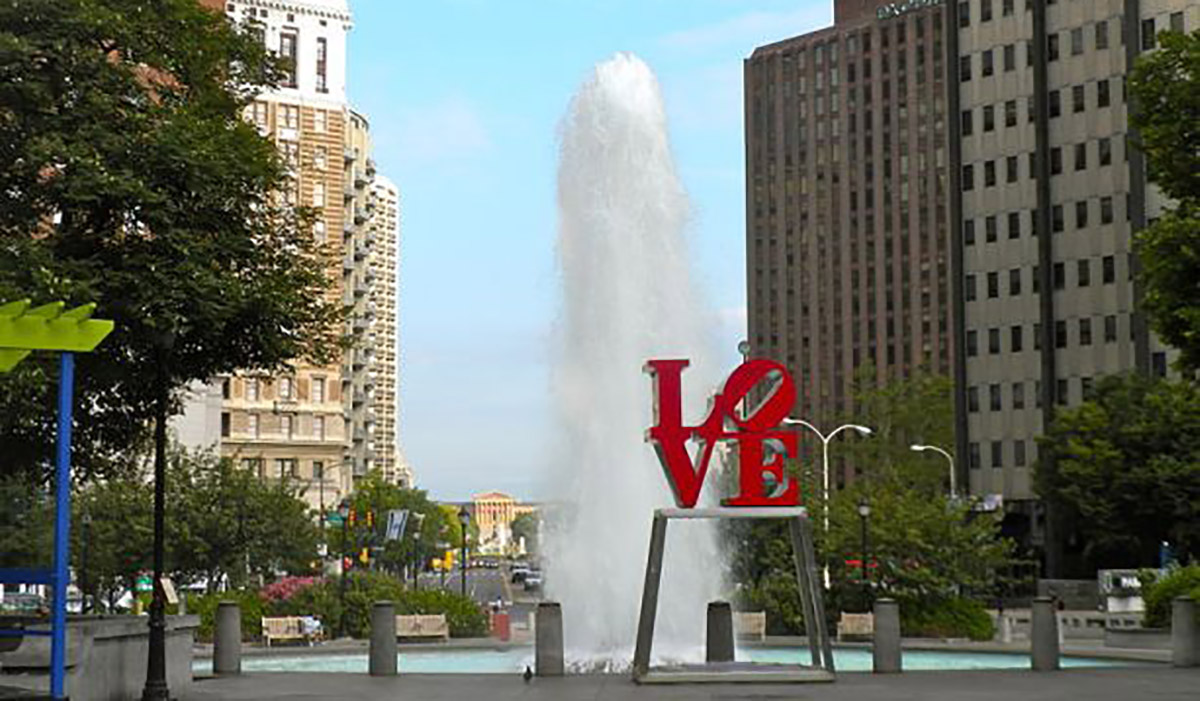 A few weeks ago, the Becket Fund for Religious Liberty went to the United States District Court for the Eastern District of Pennsylvania on behalf of three foster mothers who have worked with Catholic Social Services, concerned with the city's change in relationship with the agency. Catholic Social Services is a non-profit associated with the Archdiocese of Philadelphia that continues a more than 100-year tradition of work in foster care in the city. In at least one of the cases brought forward by one of the three foster mothers, the change in relationship has put a foster child with autism in a seemingly unnecessary and cruel limbo.
Here's how a May 7 letter to Becket Fund's president from the city's Law Department explained the current situation:
"Please … note that CSS's current contract expires on June 30, 2018, and the City is under no legal obligation to enter into a new contract for any period thereafter. We are hopeful that we can work out any differences before then, but please be advised that — except where the best interests of a child demands otherwise — the City does not plan to agree to any further referrals to CSS, and the City intends to assist with the transition of foster families to other agencies, absent assurances that CSS is prepared to adhere to its contractual obligations and, in implementing its City contract, to comply with all applicable laws, including those relating to non-discrimination."
According to a court filing a month later, a boy who is non-verbal and autistic had been in the home of one of the foster mothers represented by Becket. She's fostered 14 children over 18 years working with Catholic Social Services and has adopted two. More than one of them has had autism. In October of 2016, she took on the foster child in question, who was diagnosed with autism while in her care. A few weeks before the June 7 filing, the child, who roomed with her grandson, was taken out of her home because a family had become available to permanently adopt. (She had been hoping to adopt the child, but is older and was waiting on one of her adult children to co-sign on the adoption should anything happen to her.) Subsequent to this placement, though, an "emergency situation" arose that meant that the foster child and all children in that home were removed. According to a court filing on behalf of this original foster mother, a social worker contacted her about placing the child with her again, and she was unhesitant to say "bring my son home." That didn't happen, he was instead moved into temporary respite care. "The social worker then followed up the same day and informed me that DHS denied the request to place [the child] with me because I work with Catholic Social Services. DHS apparently told the social worker that 'Catholic Social Services is going through a case right now and DHS is not approving him to come back here.'"
This foster mother is "devastated," understanding both that the young boy is not receiving his normal autism therapy treatments and is "having difficulty associated with normal bodily functions."
In response to a query this afternoon, an official from the city's Department of Human Services tells me over e-mail:
While the City greatly appreciates the services that Catholic Social Services provides, we must ensure those services are provided in a non-discriminatory manner according to the City's Fair Practices Ordinance. Regrettably, by refusing to certify same-sex couples, CSS is ruling out qualified families who are willing to provide care for children in need, can be certified, and who have roots in this community. It is important to remember that DHS continues to ensure that the best interests of the children always come first. Even after intake to CSS was suspended, DHS worked with CSS to approve a few children moving into CSS foster homes because it was in the best interest of those children. DHS has not ended current CSS' foster placements, nor cancelled CSS's contract. There are a number of factual inaccuracies and misrepresentations about [the child]. We look forward to presenting the facts about the case at an upcoming court hearing.
[Emphasis in the original.]
The argument that the Becket Fund is making in court is that,
Philadelphia has an urgent need for more families to provide foster care. Yet despite facing an acute shortage of loving homes for thousands of vulnerable children in foster care, the City is inexplicably aggravating the shortage of homes by breaking the law to discriminate against one of its best foster care agencies and the families it serves. Serious, ongoing, and urgent harms have resulted, including: (1) preventing a special-needs child from being reunited with a loving foster family, and requiring that child to languish in temporary respite homes that are not meeting his needs; (2) denying at least 26 spots currently available in foster homes to children who desperately need a home; and (3) referring multiple other children to families that were not the preferred placement for that child. This discrimination is senseless, illegal, and wrong.

The City has created these harms because it disagrees with the longstanding religious beliefs of the Catholic Church and therefore wants to stop Catholic Social Services and its families from continuing to care for foster children. And because the City will not even agree to temporarily maintain the status quo — which had been in place for more than 50 years and under which the best interests of these children would have prevailed — a temporary restraining order and preliminary injunction are urgently needed.
This current situation is not in response to a specific complaint but a cultural and media and political environment where faith-based agencies are being pressured over same-sex marriage. The fact that there is not an actual complaint that the city appears to be responding to suggests that things are actually working well – that people answering the call to be foster parents are going to the agencies that best reflect their values.
Because of the circumstances we find ourselves living in today, we have to find a way to live and work together despite some fundamental differences about the nature of men and women and marriage. Meanwhile, there is a foster-care crisis across the country. Children don't have time to waste for adults to work out some of the most neuralgic issues of our time. And certainly a non-verbal child with autism who has a foster mother he's known who is willing and able to care for him — and is now prepared to adopt him as well — should not have to wait in a holding pattern that could be harmful to him. An upcoming hearing may resolve his situation, but how many children are in limbo because of ideological debates?
No one of good will wants to make life harder for these kids. Your heart breaks for this young boy as you read the foster mother's testimony about her experiences with him, especially at her account of when he was taken away to what was meant to be a permanent family, but may have wound up being one more trauma in his life.
Nothing about foster care is easy and this current complication in Philadelphia seems unnecessary and cruel; it's an example where religious-liberty debates cease to be tolerable as yet another controversy in the midst of many seemingly unsolvable ones but about young faces with bodies and souls yearning to thrive and heal in homes. This should be doable. This limbo — for this boy and for other children in need — should end, the city should continue partner with an agency whose work it says it values — and especially at this time when there is such tremendous need for more choices for children and families rather than less.
And these children need more good people of capable and generous hearts stepping up to the plate to help.
Surely it is not in the best interest of children waiting for homes for people of faith to be squeezed out of the foster-care and adoption picture. Surely we can all learn to live and work together to help these suffering children find homes with love to give, in accordance with our values — which include religious liberty.