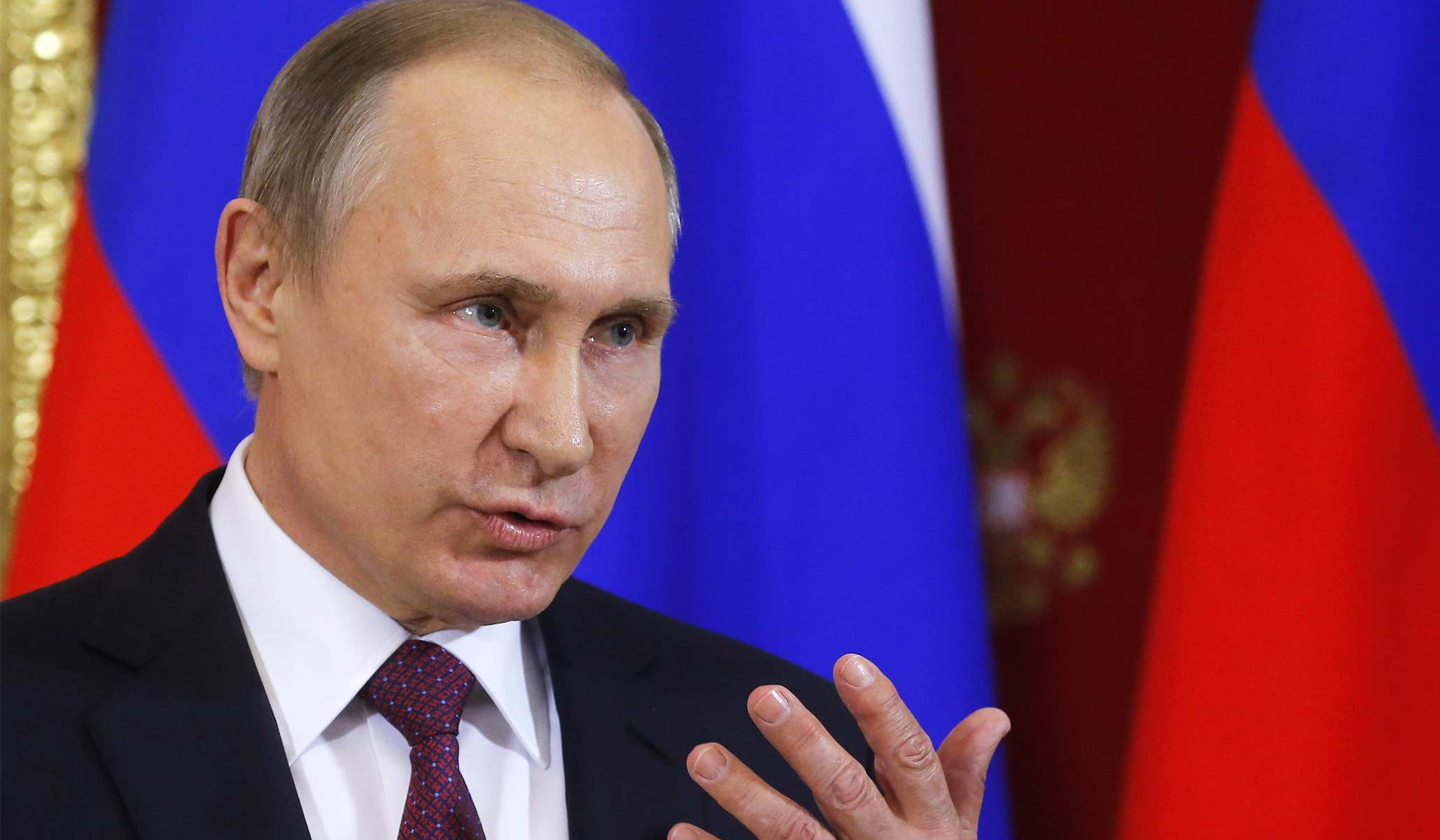 This morning, I read this: "The British government has named and shamed Russia as the culprit in a massive ransomware attack last year that targeted Ukraine and then spread across Europe, costing companies more than $1.2 billion in damages."
This reminded me of Theresa May, the British prime minister, last November: "We know what you are doing." She was talking about Russia, and its attempts to upset "the international order," as she said. She went on to say, "And you will not succeed — because you underestimate the resilience of our democracies, the enduring attraction of free and open societies, and the commitment of Western nations to the alliances that bind us."
I wonder whether that is true.
I also thought of Emmanuel Macron, the president of France, speaking earlier last year. Without blushing, he called such outlets as RT what they are: "agents of influence." And he did this with Vladimir Putin standing right next to him.
This very week, our own director of national intelligence, Dan Coats, said this to the Senate Intelligence Committee:
"There should be no doubt that Russia perceives its past efforts as successful and views the 2018 U.S. midterm elections as a potential target for Russian influence operations. … We expect Russia to continue using propaganda, social media, false-flag personas, sympathetic spokesmen, and other means of influence to try to build on its wide range of operations and exacerbate social and political fissures in the United States."
Coats then made the powerful statement, "Frankly, the United States is under attack."
All the while, we read reports that President Trump still will not concede that Russia interfered in the 2016 election, and is sowing chaos on other fronts as well. This is abnormal. The leaders of Britain and France are highly important, and so is our DNI. But, to be blunt, the president of the United States should be leading on this.
Is he playing some complicated chess that simpletons are unable to see? Would that he were. In any event, the issue of Russia and its efforts to undermine liberal democracies is one to be confronted. It ought to be confronted with a mixture of calm and urgency, if that is possible (and it is).
Democrats are hot on Russia, and Republicans, many of them, would rather look away, or obfuscate. (Not Dan Coats, obviously.) This is entirely political. We can all understand that. But as far as I'm concerned, Republicans and conservatives should think about this issue, and talk about this issue, just as they would if a Democrat were in the Oval Office.
Let me close with an excerpt from an article in the Hill. It gets to the heart of the problem.
Sen. Angus King (I-Maine) said Tuesday that President Trump's insistence that the Russia investigation is a "hoax" is preventing the U.S. from confronting the issue of Russia's election meddling.

"My problem is, I talk to people in Maine who say, 'The whole thing is a witch hunt and it's a hoax because the president told me,'" King said, speaking at Tuesday's hearing where intelligence leaders testified about national security threats.

"We cannot confront this threat, which is a serious one, with a whole-of-government response when the leader of the government continues to deny that it exists," he continued. …

King pleaded with intelligence officials to "persuade" Trump to separate the issue of election meddling from the question of collusion.