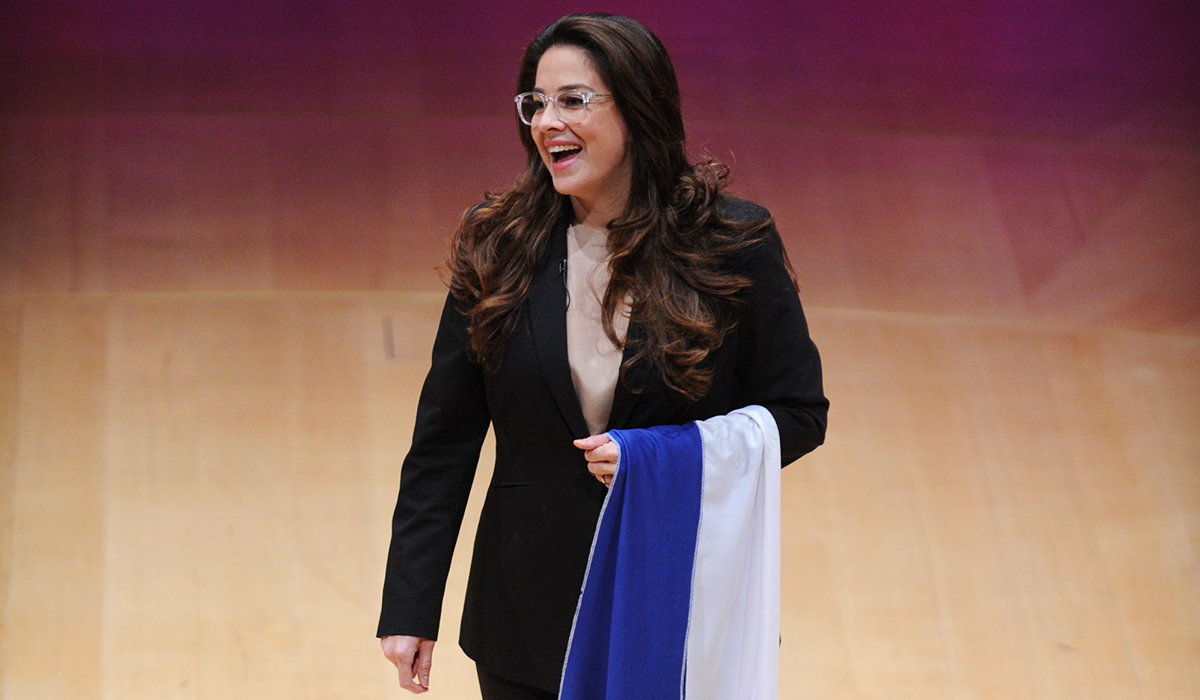 Impromptus today is a grab-bag, as usual, but it begins with a dark, dark subject: Nicaragua. Ortega has just staged another election — a non-election, more accurately. The dictatorship marches on, crushing faces with its boots. Ortega jailed seven of the potential opposition candidates. These include Félix Maradiaga, about whom I wrote in 2019, and with whom I podcasted, too. His wife, Berta Valle, a prominent journalist, made an appeal for him and the other prisoners at the Oslo Freedom Forum this year. She is a marvelous woman, and Félix: heroic.
Years ago — in a piece for us, in fact — Norman Podhoretz referred to "evil" as "the strongest of all epithets." Yes. I don't use it lightly, ever. But I have used it with regard to the Nicaraguan dictatorship and its methods in my column today.
What else? Cuban dissidence (the great Raúl Rivero Castañeda passed away a few days ago). The American Right. Rita Hayworth. Language conundrums. And more. At the end of my column, there is a photo I took of an orange McLaren. It's on my Christmas list. It'd be very thoughtful of you.
A reader writes, "You wouldn't have struck me as an orange car kind of guy, Jay. People are full of surprises." You know, orange is maybe my favorite color, gun-to-head. But one really shouldn't have a favorite color. It's like having a favorite note, of the twelve on the musical scale. You need them all.
Last month, I wrote a piece about Masih Alinejad, the Iranian-American journalist and activist (whom Tehran has targeted for kidnapping). In a blogpost, I said that I had ordered her book — her autobiography — and couldn't put it down. I had no time to read it that week. But I started on page 1 and couldn't help it. I simply could not put the book down.
A reader from Vancouver, Wash., writes,
. . . I immediately bought The Wind in My Hair: My Fight for Freedom in Modern Iran. It was totally awesome. I didn't read it all in one sitting, but I had trouble putting it down. Her experience, focus, and unrelenting effort in behalf of women in Iran is pretty good stuff.

In my flying days in the Air Force, I flew into Tehran a couple of times but was fortunate not to stay there. It was during the time of the Shah, but it was not a place where we wanted to crew-rest. Just flying over the city was a bit depressing, and I can only imagine how much worse it has become in the last 40-plus years.

If you see or talk to Masih again, please let her know that she has an octogenarian fan out on the Left Coast.
Will do.
In a post on Monday, I spoke of Oldsmobiles and songs — songs about them, or involving them. Readers contributed more — such as this, whose lyrics go, "I'll drive you 'round this little town in our great big Oldsmobile / Even when they say that I'm too old to get behind the wheel." And a reader named Mel wanted me to see another Mel — Mel Tormé, in this old TV commercial.
Wonderful stuff. Thank you to one and all. Again, for today's Impromptus go here.