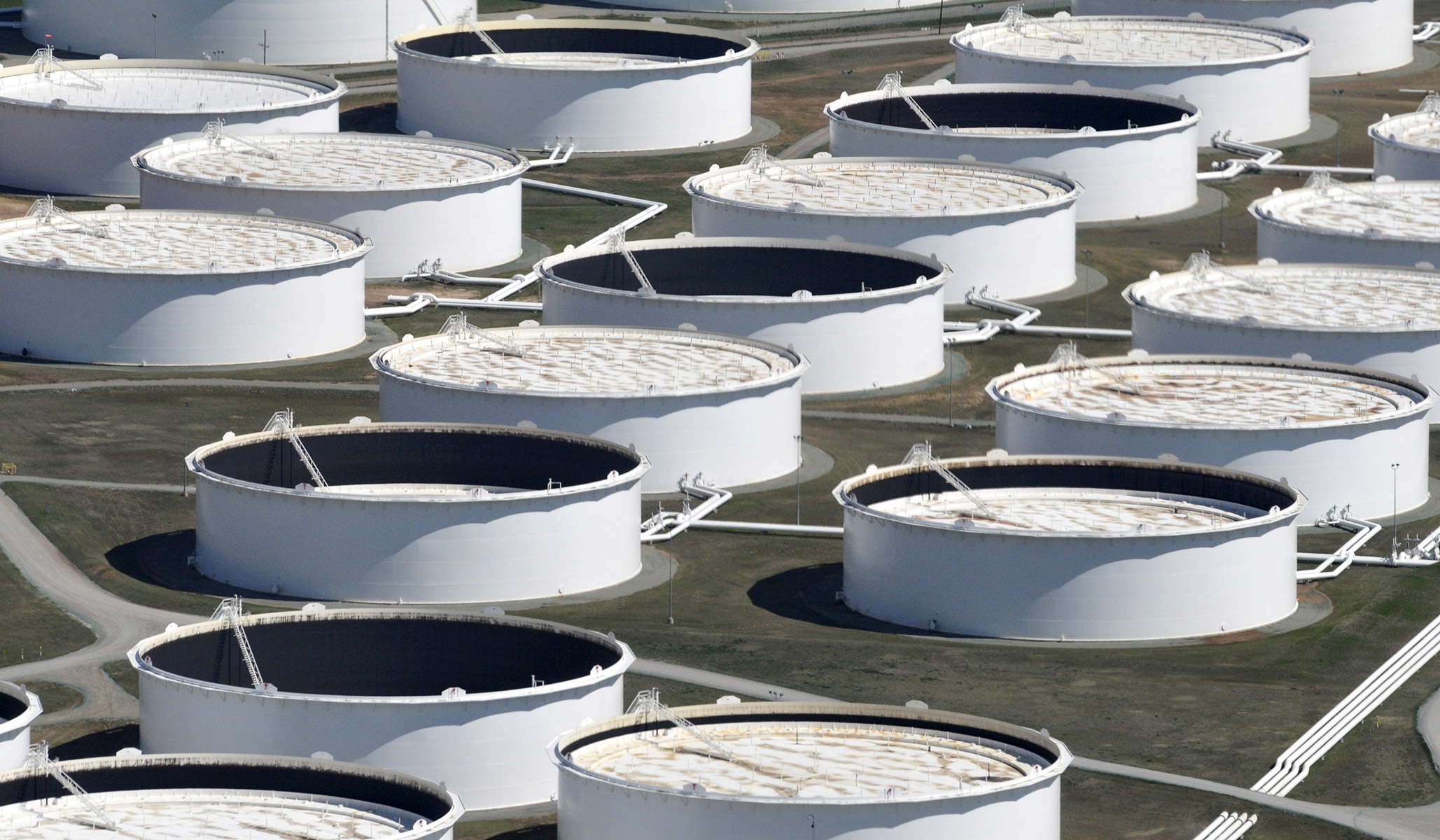 Inflation can begin as something "transitory," but the way that it can feed on itself — expectations and all that — can help turn the transitory into something rather more long-lasting (for a contrary view go here).
So, reading this in the New York Times was not a great way to start the week:
With consumers already dealing with the fastest price increases in decades, another unwelcome uptick is on the horizon: a widely expected increase in winter heating bills.

After plunging during the pandemic as the global economy slowed, energy prices have roared upward. Natural gas, used to heat almost half of U.S. households, has almost doubled in price since this time last year. The price of crude oil — which deeply affects the 10 percent of households that rely on heating oil and propane during the winter — has soared by similarly eye-popping levels.

And those costs are being quickly passed through to consumers, who have become accustomed to cheaper energy prices in recent years and now find themselves with growing concerns about inflation this year.

In the United States, the winter months account for about 50 to 80 percent of residential fuel consumption. And there is "a significant chance" consumers could face a "marked increase" in prices for heating, said Nina Fahy, an analyst for Energy Aspects, a research consultancy.

Last winter was warmer than average, which led to residential energy bills that were comparatively low. This season, heating costs could rise to levels not seen for a decade, even if there isn't a severe winter. Several factors — lower global fuel inventories, incentives for producers to let prices rise and a mismatch between supply and demand as economies emerge from the pandemic — may combine to push bills higher regardless . . .

The increase in home heating costs is sure to hover over economic debates in Washington about inflation. White House allies, fighting to push through the president's sweeping agenda, assert that the current surge in consumer prices mostly reflects pandemic disruptions that will dissipate next year. Federal Reserve officials, who have been trying to put in place a policy framework less keenly sensitive to inflation, will be pushed to gauge whether that contention is well founded.

The latest outlook from the National Oceanic and Atmospheric Administration suggests a decent chance of a milder-than-average winter. But according to projections by the U.S. Energy Information Administration, if winter is somewhat colder than usual, energy bills could rise 15 percent for households heated by electricity, 50 percent for those depending on natural gas and 59 percent for those that mostly use heating oil.
And note this:
Decisions by energy companies have also shaped this winter's prospects. Producers could have more quickly ramped up production to create more supply once it became clear that the economy was reopening. But several industry experts say that would have been out of line with the retooled profit strategies of oil and gas companies and their investors, who are hungry for financial returns after several years of underwhelming performance.

Now, says Brett Ryan, a senior U.S. economist at Deutsche Bank, they want more of what commodity market insiders call "capital discipline" — letting prices run higher before producing more supply to obtain greater returns while demand is robust.

So far, despite a relative uptick in production compared to pandemic lows, companies are mostly practicing that discipline: a savvy business move that may nevertheless intensify the increase in consumer bills.
All that is true, but it might have been worth mentioning that oil-and-gas-company executives are also well aware that boosting production might cause them difficulties with institutional investors increasingly focused on climate change. How much that has factored into their decision-making so far as current production levels are concerned is impossible to say — probably not very much — but it will undoubtedly weigh on how much they are prepared to invest in increasing production capacity in the years to come.
And there will be nothing transitory about the effects of that.