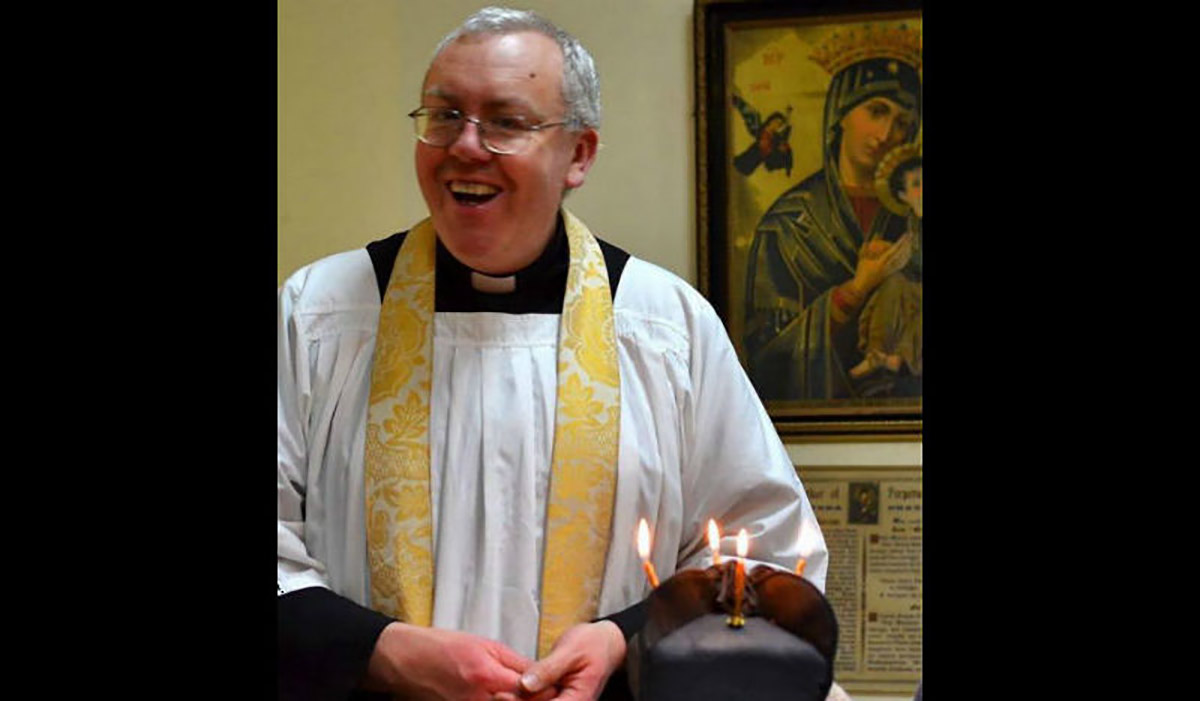 Americans may wonder why they should care about an obscure, state-funded Scottish university, or its even more obscure New York campus. But this university — Glasgow Caledonian University — recently expelled its Catholic Chaplain for conducting an off-campus prayer meeting in response to a gay-pride parade. And the details of the case are so egregious as to be of global interest in the conversation surrounding academic and religious freedom.
I did some serious spadework on the issue for a Spectator blog this week. You can read the piece here. And Mary Wakefield, too, wrote about it in her Spectator column.
In short: Father Mark Morris had hosted a "Rosary of reparation for the gross offence to God which is Pride Glasgow," as listed on the online parish bulletin. The prayers were conducted inside his church — three miles away from campus — and had nothing to do with Glasgow Caledonian University. Unpalatable though it may be in 2018, this is all in complete alignment with the Catholic Church's position: that all sex outside of traditional marriage is sinful — as in celebrating sin. How could a Catholic Chaplain be expected to believe anything other than Catholicism?
But Father Morris was swiftly removed as chaplain for leading this so-described Catholic service. GCU explained:
Following due consultation, the University and the Archdiocese concluded that Fr Morris could no longer fulfill the expectations of this honorary role for all those it is designed to support.
GCU insists he could not have been "fired" because the position was honorary, but beyond cryptic euphemisms appear unwilling to suggest a more appropriate verb.
Moreover, in stating "the University and the Archdiocese concluded," GCU implies a joint decision. But Peter Kearney, a spokesperson for the Catholic Church in Scotland, told me:
The Archdiocese were put in a very difficult, if not impossible, situation where the university felt that the actions and words of a chaplain were incompatible with his position. The problem with that approach is that it excludes, or dramatically reduces, the possibility of religious freedom.
As I explain in my article, this incident has another ugly dimension — it occurred in Scotland where only a few generations ago, Catholics were excluded from working in factories, shipyards, banks, and football teams. Anti-Catholic bigotry was a serious problem throughout the early to mid 20th century: one with political force behind it.
Last month, a report for the Scottish government found that Catholics, though making up around 16 percent of the population, are the victims of 57 percent of religiously aggravated hate crimes. Clearly, not enough thought is going into whether a new form of bigotry might be emerging now.
After a thorough investigation, I concluded:
Fr Morris might be the first priest to be fired by a university for his religious beliefs, but he probably won't be the last. Consider the following: There was a Gay Pride Parade — and two orthodoxies were left grossly offended. One sought reparation through the power of prayer. The other sought reparation through the mighty menace of bureaucracy. And yes, let's be perfectly clear. Father Morris was 'fired', 'axed', 'removed', 'sacked'… spirited away… for practicing his Catholic faith. A faith shared by millions of people. Now the Archdiocese of Glasgow has the task of filling the vacancy at GCU. 'Catholic chaplain needed.' Perhaps they should add, for old time's sake, 'Catholics need not apply'.