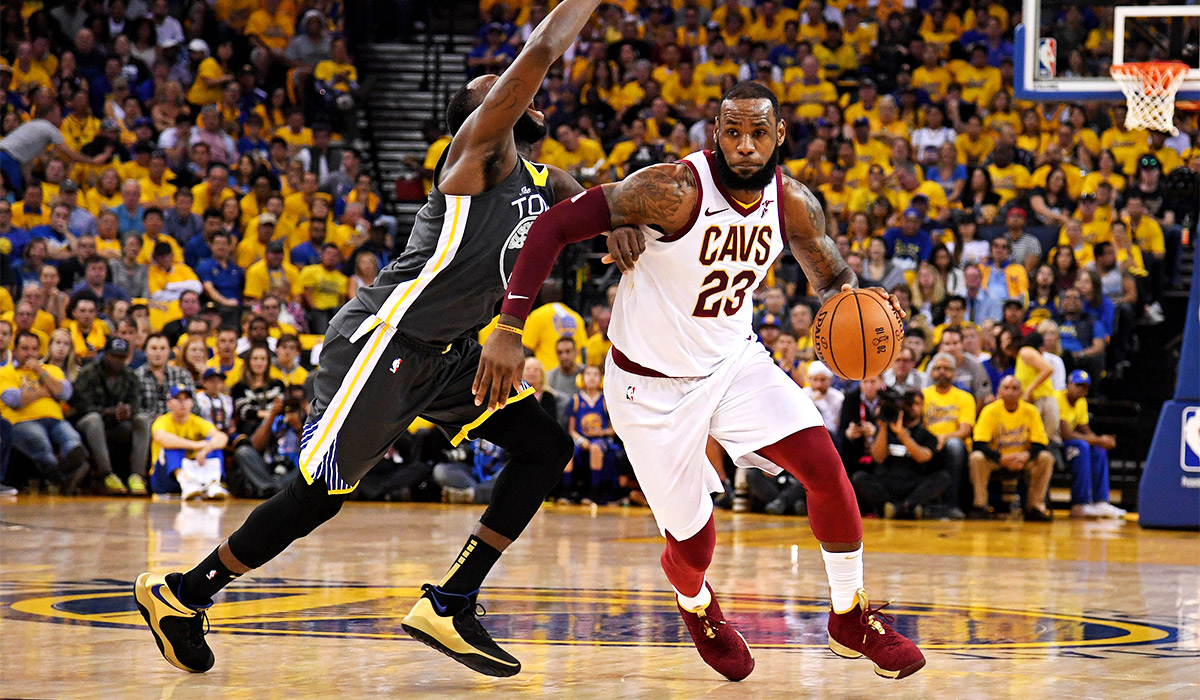 We did an NBA podcast back in April, after the playoffs had begun. And by "we" I mean David French, Theodore Kupfer, and Vivek Dave (and me). Those guys are Q&A's answer to Charles Barkley, Kenny Smith, and Shaquille O'Neal, of Inside the NBA fame. What Q&A's guys lack in on-court experience — certainly at the professional level — they make up for in analytical power.
Well, we've done another podcast, now that the NBA Finals have commenced — and now that David has written an historic article. Yes, an historic article (or "a historic," if you like). After years of holding off, he finally declared LeBron James the GOAT, the Greatest of All Time.
The panel discusses this and related issues here. A fine break away from the political wars — and if you need a break away from the NBA wars, we can find some political podcasts for you too.