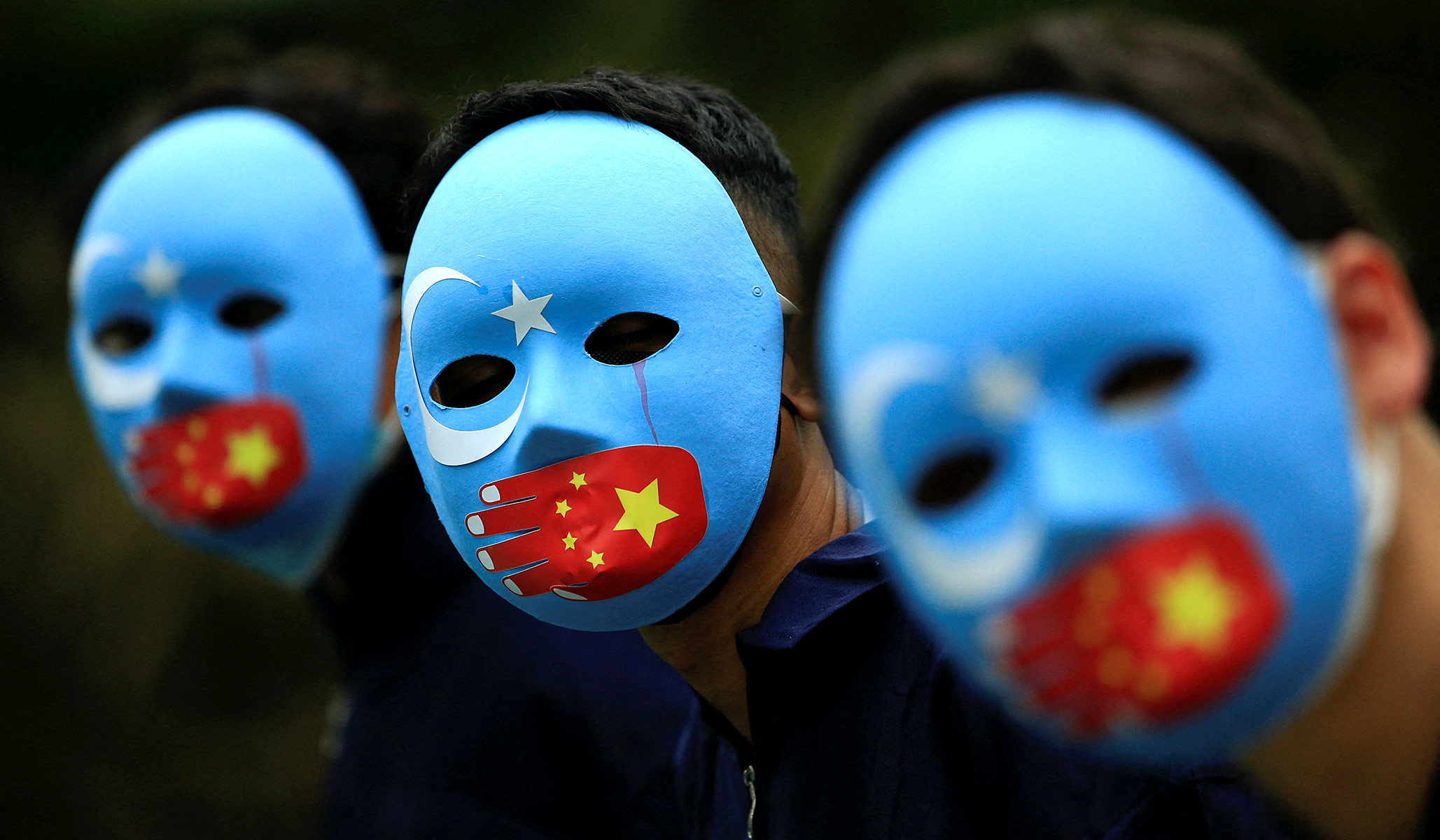 As you might expect, the U.S. corporate sponsors did. Politico's Phelim Kine has the scoop:
Some of the firms have actively sought to defeat legislation designed to punish U.S. corporate sponsors of the Beijing Olympics. Rep. MIKE WALTZ (R-Fla.), whose Beijing Winter Olympics Sponsor Accountability Act would bar federal agencies from doing business with corporate sponsors of the Games, faced fierce opposition from three of the firms last month when he sought to insert a related amendment into the National Defense Authorization Act.

"We saw [Olympic corporate] sponsors were clearly rattled behind the scenes in the leadup to the NDAA markup and some of these sponsors such as Procter & Gamble, Coca-Cola, Intel, NBC and big-business entities such as the Chamber of Commerce were mobilized against the amendment," Waltz said in a statement.

That amendment never made it into the NDAA. Intel and Procter & Gamble declined to comment while Coca-Cola and NBCUniversal didn't respond to requests for comment. A Chamber of Commerce written response didn't address Waltz's allegation. However, a September Chamber of Commerce letter to congressional representatives outlining the group's NDAA lobbying priorities stated its opposition to "any amendments that would punish U.S. sponsors of the Olympics … because it could directly harm Team USA athletes."
Fury at U.S. corporate sponsors of the winter games is a bipartisan thing on the Hill these days. The amendment was introduced with support from two Democrats, Tom Malinowski and Jennifer Wexton. But that clearly was not enough to surmount the lobbying push here.
The prospects for bipartisan revenge are not insignificant going forward, however, as Sophie Richardson of Human Rights Watch told Kine. Turning a blind eye to Beijing's genocide is a losing prospect for American firms these days.