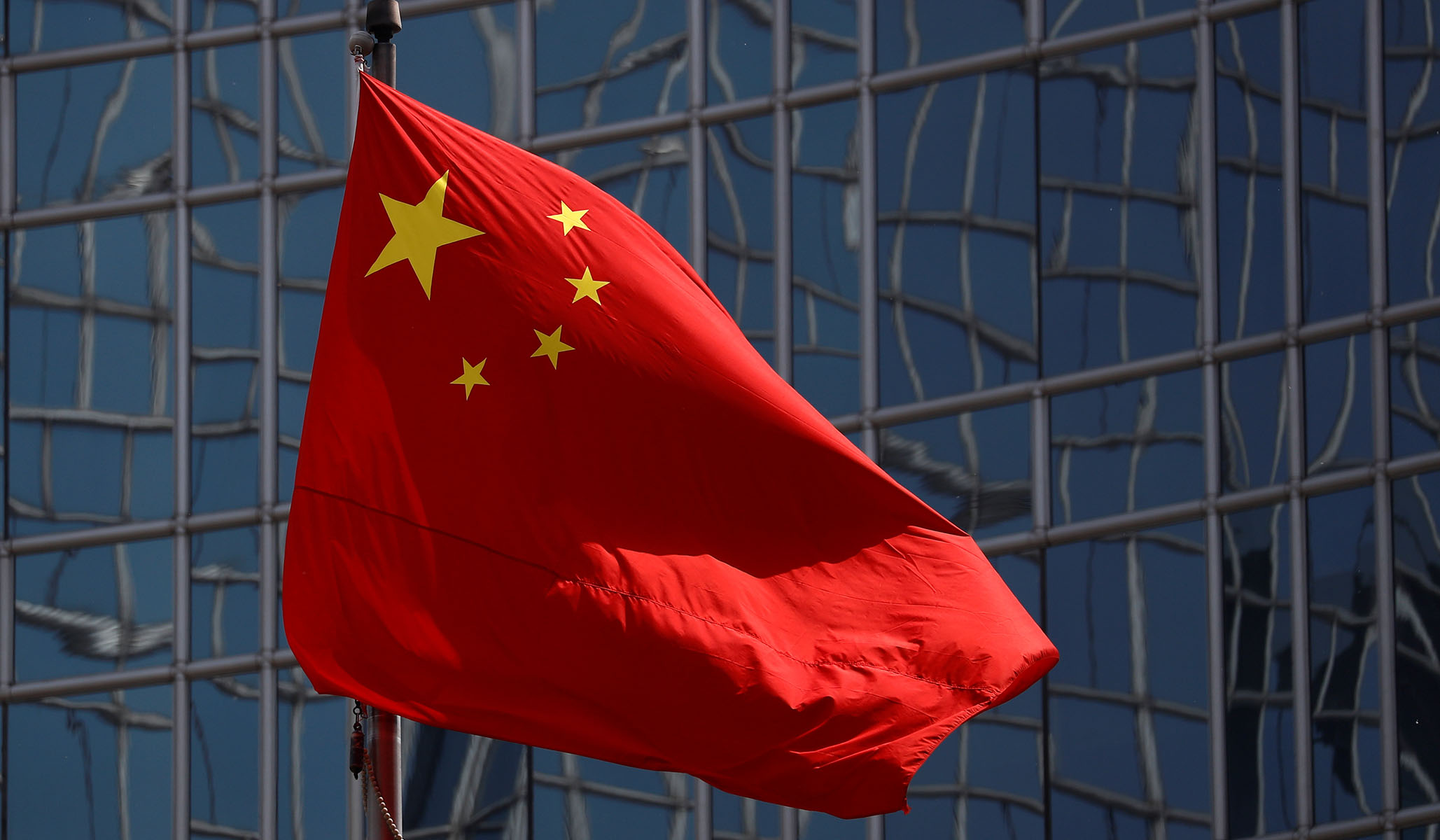 The Chinese government's hack of an Australian human-rights activist's email account shows that an Australian far-left group collaborated with Chinese agents, suggesting that Chinese collusion with radical groups in the West might take place in other Western democracies.
Over the past couple of years, Drew Pavlou has become a lightning rod in Australian political circles for his activism on Chinese influence in the country and his advocacy for victims of Chinese repression. This work has, unsurprisingly, also made him a target of the Chinese Communist Party.
The Australian recently reported on a trap laid by cybersecurity experts to confirm that the Chinese government had successfully hacked Pavlou and Vicky Xu, another prominent critic of the party in Australia. Pavlou and Xu each exchanged emails about a fake book deal worth exactly $350,000. Then, incredibly, that figure started to show up in the tweets of pro-Beijing activists critical of their work:
About seven weeks later, the Twitter account of registered not-for-profit Critical Social Work Publishing House, an organization established to "publish the work of social work practitioners and others helping to address injustice and inequality from a critical perspective" tweeted the exact figure that had been planted in Mr Pavlou's email . . .

Critical Social Work Publishing House is written by two Australians, one of whom is Jaqueline "Jaq" James, a pro-China voice who claims to be a "Western Propaganda Analyst" and has lectured in English for the People's Liberation Army. She also claims to have worked as a legal policy officer for the Australian government.

The other author is Milton James, believed to be her father, who wrote a July 2020 article questioning whether the 1989 Tiananmen Square massacre – where Chinese authorities killed hundreds of students – actually happened. "The story that Chinese troops machine-gunned hundreds of innocent student protesters on the night of 3rd or 4th June 1989 has been thoroughly debunked by many of those present in the square of those nights," he wrote.
There are lessons for the role that fringey left-wing groups play in China's propaganda machine. Critical Social Work Publishing House appears to be a run-of-the-mill left-wing activist group; on Twitter, it bills itself as "a not-for-profit organization that publishes work addressing injustice and inequality from a critical perspective."
Whether the Miltons knew they're doing the party's bidding or they were approached with the stolen information by an intermediary is unclear. But these fringey groups are a medium through which Chinese party-state entities are transmitting some of their attacks — and not just in Australia.
The formation of an international "No Cold War" coalition involving a number of likeminded groups seems to include many recognizable names, such as the U.S. anti-war outfit Code Pink. But a number of observers, including, most recently, a report by an institute linked to the French military, have raised questions about whether its formation might be linked to the party's disinformation and foreign influence apparatus, given its odd fixation on topics understood to be some of the Chinese government's priorities.
Pavlou's breach indicates the existence of at least one instance of Chinese collusion with radical, pro-authoritarian groups in Western democracies. The full extent of this is unknown and deserves to be investigated.
Unfortunately, as one might expect, the impact of such breaches isn't only that information ends up with Western apologists for the Chinese regime. Pavlou told The Australian that he believes the mother of an Australian-based Uyghur with whom he had been in contact was sent to a reeducation center in Xinjiang after he was hacked.
Something to Consider
If you enjoyed this article, we have a proposition for you: Join NRPLUS. Members get all of our content on the site including the digital magazine and archives, no paywalls or content meters, an advertising-minimal experience, and unique access to our writers and editors (through conference calls, social media groups, and more). And importantly, NRPLUS members help keep NR going.
If you enjoyed this article and want to see more premium content like this, we have a proposition for you:
Join 

NRPLUS

.