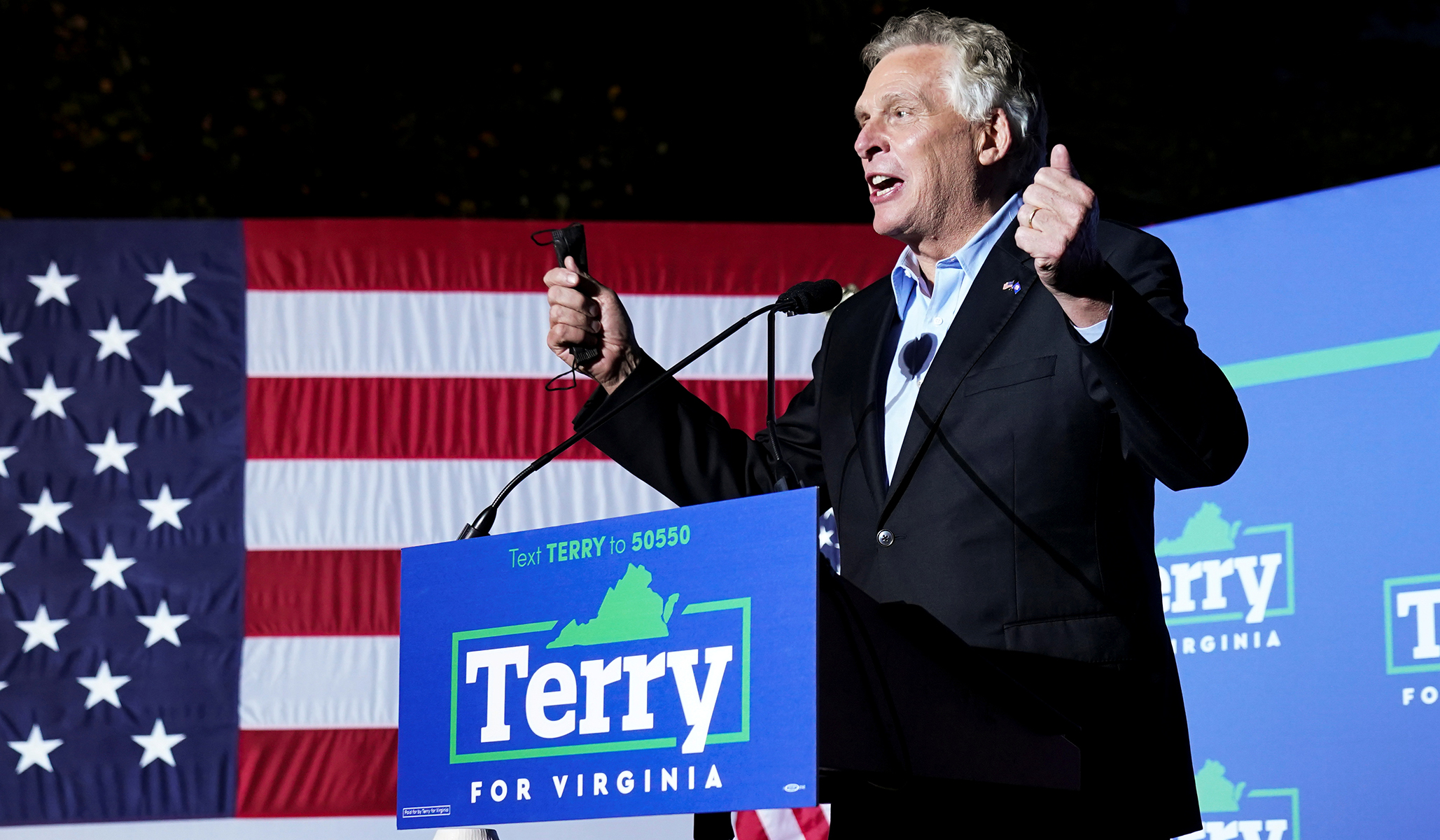 If Terry McAuliffe underperforms polls to the same degree he did back in 2013, then Glenn Youngkin is going to be the next governor of Virginia.
During his successful run for the governor's mansion eight years ago, McAuliffe led challenger Ken Cuccinelli by six points in the final Real Clear Politics average. Yet the race ended up being closer, with an actual margin of just 2.5 points — meaning that McAuliffe did 3.5 points worse than polls expected.
With just over a week to go, Youngkin is within 1.8 points of McAuliffe (the two most recent polls showing a tie). Barring a late change in the average after this week's final polls are taken into account, a comparable underperformance by McAuliffe next Tuesday would be enough to put Youngkin over the top.
My general impression of the race is that Youngkin has run a really strong campaign by focusing on issues such as parental control of schools, while McAuliffe's main strategy has been to try to tie Youngkin to Donald Trump. McAuliffe has also suffered from Joe Biden's cratering approval ratings in the state. It could be that Democrats have too strong of a built-in advantage in Virginia at this point, and that could save McAuliffe. But it should no longer be considered a big surprise if Youngkin pulls it off.