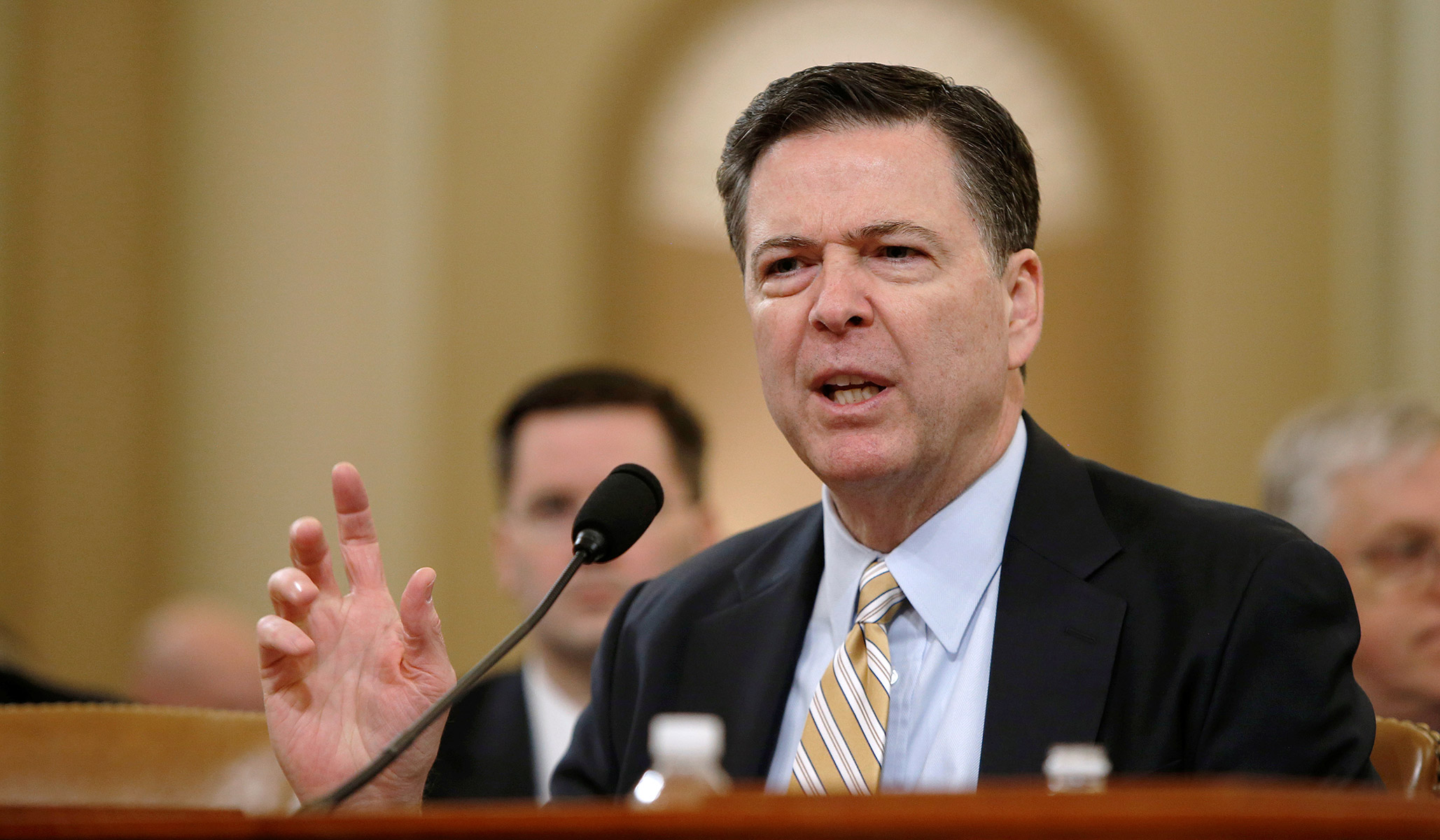 This is why you don't want to rush a response to a 500-page inspector-general report. Former FBI Director James Comey, writing on the New York Times op-ed page, posted just a short time ago:
First, the inspector general's team went through the F.B.I.'s work with a microscope and found no evidence that bias or improper motivation affected the investigation, which I know was done competently, honestly and independently.
That's . . . not quite accurate. From the FBI inspector-general's report, page 149:
. . . these text messages also caused us to assess Strzok's decision in October 2016 to prioritize the Russia investigation over following up on the Midyear-related investigative lead discovered on the Weiner laptop. We concluded that we did not have confidence that this decision by Strzok was free from bias.
And then on page 161:
Nevertheless, we found that Page's statement, on its face, consisted of a recommendation that the Midyear team consider how Clinton would treat the FBI if she were to become President in deciding how to handle Clinton's interview. Suggesting that investigative decisions be based on this consideration was inappropriate and created an appearance of bias.
And then on page 420-421:
We were deeply troubled by text messages sent by Strzok and Page that potentially indicated or created the appearance that investigative decisions were impacted by bias or improper considerations.

. . . when one senior FBI official, Strzok, who was helping to lead the Russia investigation at the time, conveys in a text message to another senior FBI official, Page, that "we'll stop" candidate Trump from being elected — after other extensive text messages between the two disparaging candidate Trump — it is not only indicative of a biased state of mind but, even more seriously, implies a willingness to take official action to impact the presidential candidate's electoral prospects. This is antithetical to the core values of the FBI and the Department of Justice.
This is not a good report for the FBI or the team around Comey in the autumn of 2016.