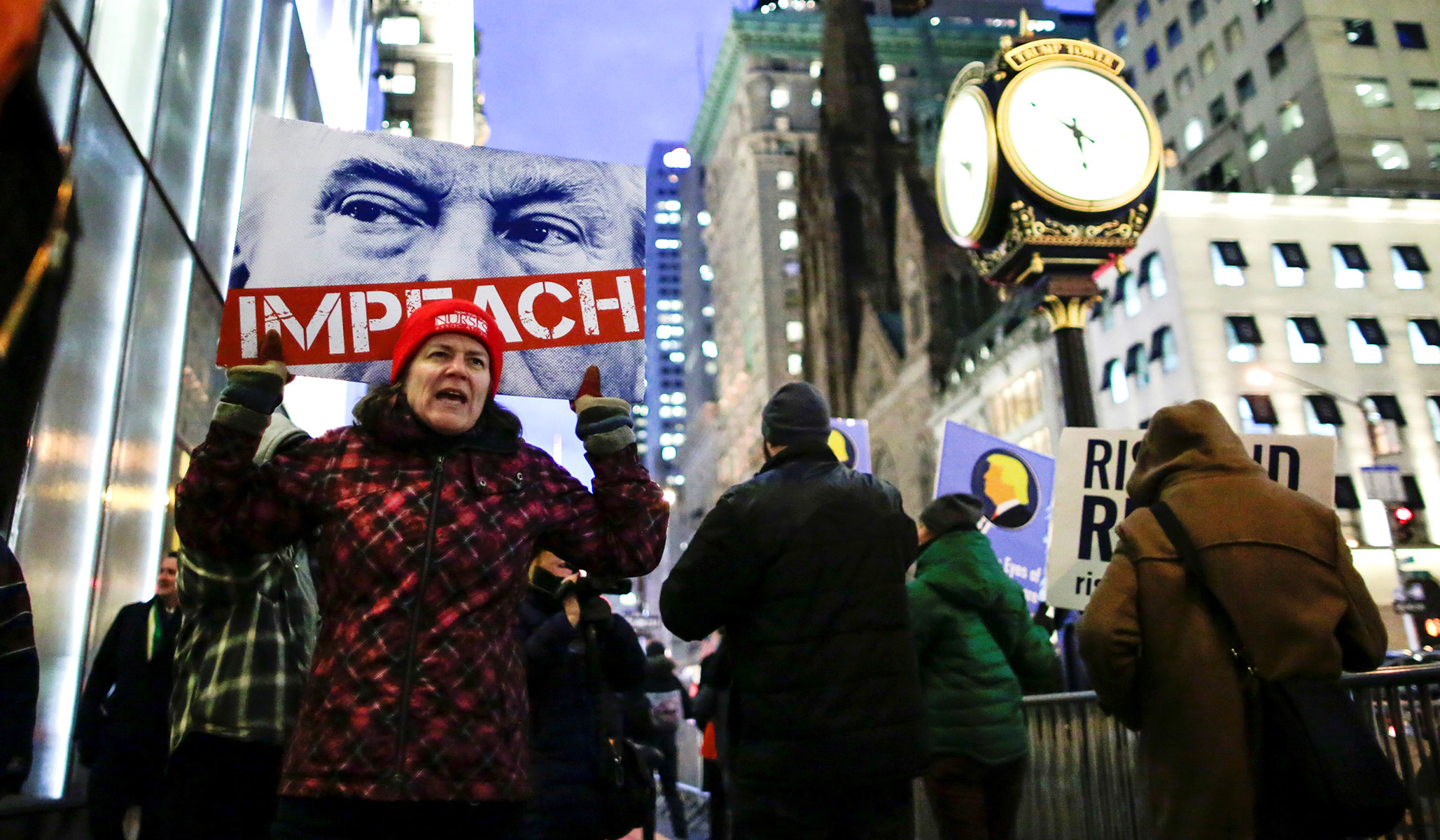 Byron York calls attention to a Qunnipiac poll that shows that 55 percent of the public does not want Democrats to move to impeach President Trump if they take control of the House of Representatives — but 71 percent of Democrats do want them to. Will Democrats be able to resist pressure from their voters if they take the House? I have my doubts.
Fending off House investigations and fighting impeachment probably wouldn't be fun for a lot of people in the administration, but there might be some political benefits in such a fight for Trump given those polls. A struggle over impeachment would also almost certainly cause Republican voters to become more protective of Trump, and therefore make Republican politicians less likely to criticize or oppose him — at least if it's based on the kind of charges that have been aired to date.
On the other hand, the costs of pursuing impeachment might be lower for Democrats than they were for Republicans in the late 1990s. At that time, the public was largely happy with the state of the country. Today the it's a lot less so. Impeachment may not feel to a lot of people like an extraordinary disturbance to an otherwise placid political environment, either, as it did back then. If Democrats take the House, I suspect we'll find out.