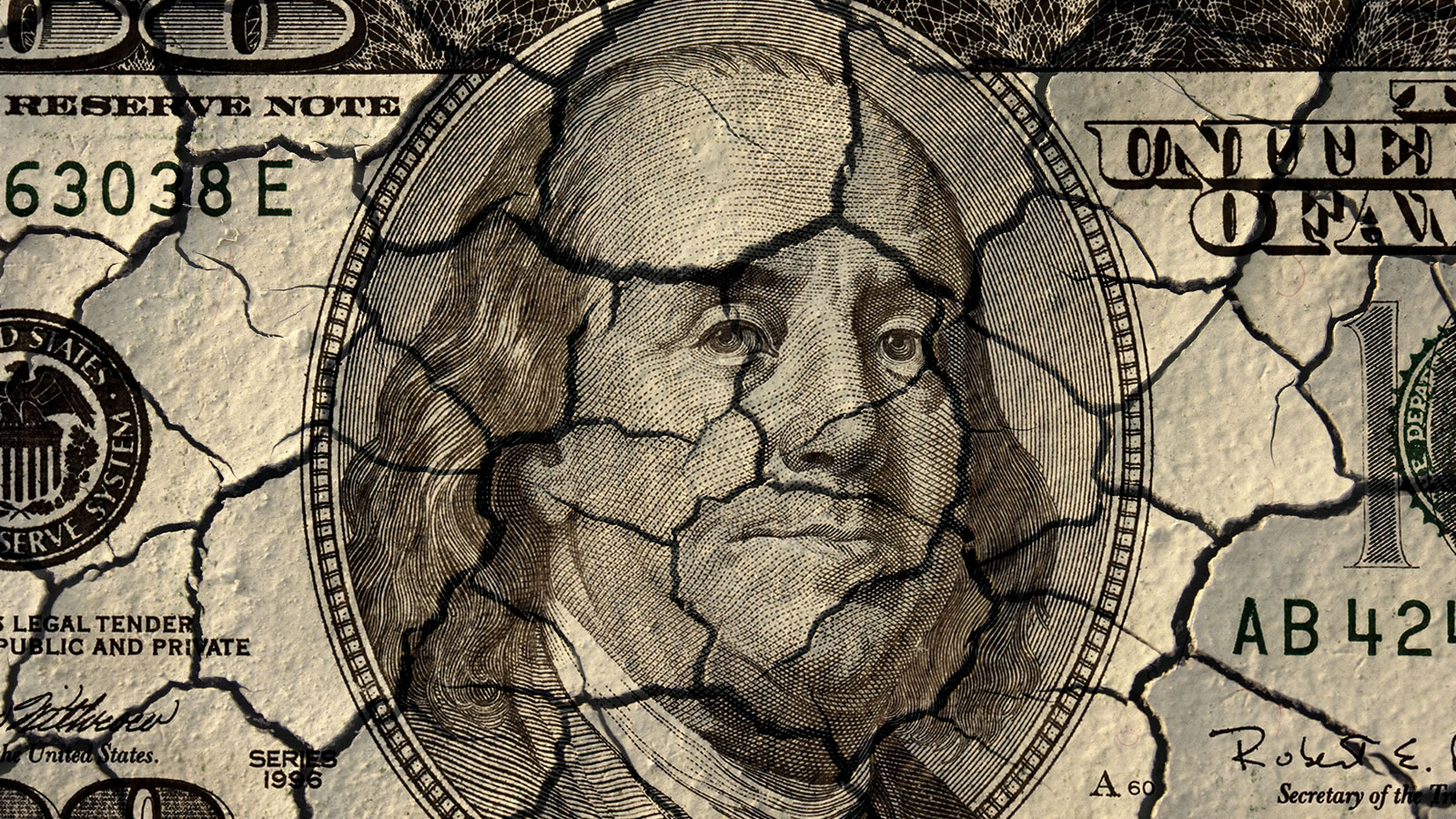 Another month, another higher-than-normal top-line inflation number. The Bureau of Labor Statistics reported today that the consumer-price index was up 0.4 percent in September over August, and the index is 5.4 percent higher than it was in September of last year. The monthly increase is 0.1 percentage points higher than the increase from July to August, and the annualized rate has been 5.4 percent for three of the past four months now. The plateau in the annualized rate is encouraging, but the plateau is at roughly twice the desirable rate of inflation.
The Biden administration says there's nothing to worry about, and that could be cause for concern. As Jim pointed out today, they have a record of "arguing that the problem is not really a problem" on everything from the economy to Afghanistan to the border. The American people seem to be catching on to the administration's general incompetence, and their word is not deserving of our trust.
Some other voices have started to chime in by saying that higher inflation might not be that bad, and in fact, the Fed should target higher inflation. These are not risks worth taking. The ability of independent central banks to keep inflation low and stable is a relatively new development in monetary history, and it is not something to toss aside in favor of other narrower goals.
Nobody is more aware of that than Jerome Powell and his colleagues at the Federal Reserve. Fed Vice Chairman Richard Clarida said on Tuesday that he still believes inflation to be transitory and does not anticipate any major changes to the Fed's plans for monetary policy in response to inflation. He did say, however, that if inflation expectations begin to move upward, "monetary policy would react to that."
The Fed's maintaining its position on inflation being transitory carries much more weight than the Biden administration's doing so. The Fed has the power to reduce inflation if it wants to. It can raise interest rates and contract the money supply. Fed governors are choosing not to exercise that power because they believe the current inflation will resolve itself once various post-pandemic bottlenecks are cleared.
The Fed governors are not running for reelection. They do not care what their approval ratings are. They don't have the same incentives to lie that elected politicians have. Above all else, they don't want to be the central bankers who end a decades-long winning streak on inflation. They don't want to be the ones remembered in the history books as putting the American economy back into '70s-style malaise.
We have reason to believe that this bout of inflation is different from the 1970s. The Federal Reserve Bank of Dallas publishes a trimmed inflation measure that cuts out many of the most volatile categories of consumer spending. As Gaurav Saroliya points out for AllianzGI, that measure was very close to the top-line inflation rate in the '70s, which indicates that inflation was very broad-based. Today, the Dallas Fed's trimmed inflation rate is about half the top-line rate. "Right now, what we are really seeing is rapid price growth in a handful of price categories reflecting the rise in input and freight costs. In contrast, in the 1970s, the entire inflation distribution of product categories had persistent shifts higher," Saroliya writes.
"Different from the '70s" does not equal "good," however, and this month's inflation report does show causes for concern. In the past, the administration could comfort itself by pointing to a huge increase in used-car prices that was pulling up the average. Not anymore. Used-car prices have decreased for the second straight month, so none of the overall price-level increase can be attributed to used cars.
Food prices are up 0.9 percent over last month; the previous month's increase was only 0.4 percent. Food is 4.6 percent more expensive than it was a year ago. That's in line with food companies' raising their prices, which they have said they will be doing as they expect higher inflation. Food inflation is historically more volatile than overall inflation, and the annualized rate is about the same as it was in 2011, which is not generally remembered as a terribly inflationary period. That's little comfort to people having a hard time affording groceries now, though.
Despite those causes for concern, bondholders in the short, medium, and long terms still don't seem alarmed by inflation. The Fed is committed to its monetary policy and isn't letting elected politicians sway it. Those are both tremendous reassurances in a time of overall uncertainty. But the Fed had better be right, because if it's not, bringing inflation back down could come at the cost of higher unemployment.
Something to Consider
If you enjoyed this article, we have a proposition for you: Join NRPLUS. Members get all of our content on the site including the digital magazine and archives, no paywalls or content meters, an advertising-minimal experience, and unique access to our writers and editors (through conference calls, social media groups, and more). And importantly, NRPLUS members help keep NR going.
If you enjoyed this article and want to see more premium content like this, we have a proposition for you:
Join 

NRPLUS

.