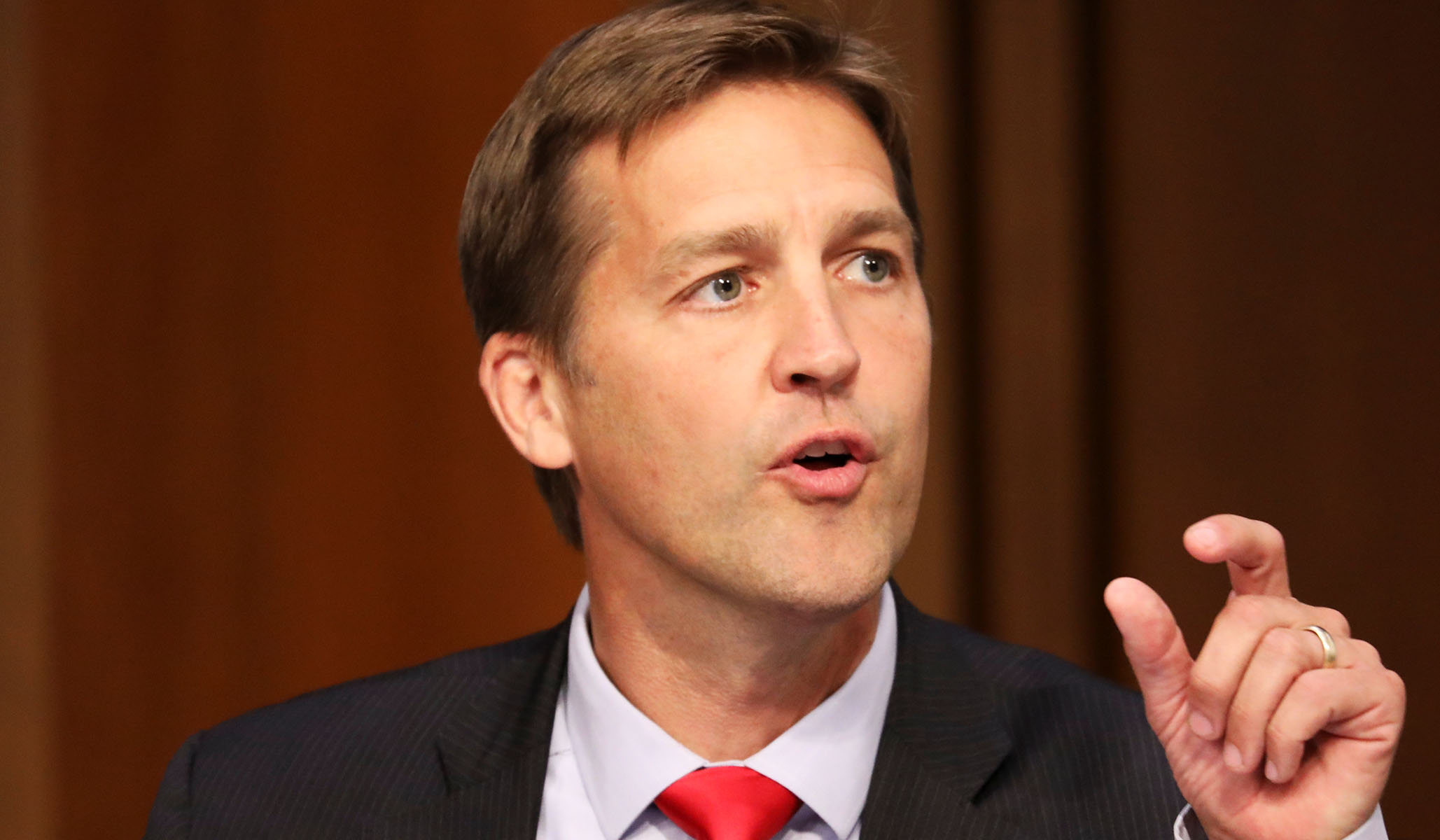 Last night on the Senate floor, Patty Murray (D., Wash.) blocked Republican senator Ben Sasse's Born-Alive Abortion Survivors Protection Act on behalf of Senate Democrats. The bill mandates medical care for any infant born alive after an attempted abortion procedure.
In the wake of the Democrats' decision to refuse unanimous consent — on the grounds that infanticide is already illegal (in this context, it is not) — Sasse's legislation was mischaracterized as being "anti-abortion" by reporting from both The Hill and Politico. Others have purposely misrepresented the content of the bill, calling it "anti-choice" and trying to make it appear as if Republicans are using the born-alive legislation to chip away at abortion rights:
Infanticide means killing a baby who has been born. That's what you're talking about, right @SenSasse? Otherwise the actual issue is controlling women's bodies. I'm sorry you don't just come out and say it so we can have an honest discussion. https://t.co/HYvVRfTEsY

— Tom Maxwell (@universalshow) February 5, 2019
https://twitter.com/chgrimaldi/status/1092817365207789568
These are smears meant to distract from the actual substance of the legislation — and it's the very messaging that Democratic politicians are relying on to justify their decision to block it. In reality, nothing in the bill restricts or limits the right to an abortion. The Born-Alive Abortion Survivors Protection Act provides the following:
creates criminal penalties for doctors who allow infants to die rather than providing medical care after attempted abortion procedures
mandates that a child born alive in an abortion clinic be transported to a hospital for further care
requires health-care practitioners to report any violations of the law
institutes penalties for intentionally killing a newborn, including fines and up to five years' imprisonment
grants the woman on whom the abortion is performed civil cause of action against the abortionist and protection from prosecution if her child is not cared for after birth
None of these provisions is "anti-abortion." None of them limits abortion rights. None of them "controls women's bodies." Notably, the bill doesn't even mandate any particular kind of medical care at all; it requires that physicians "exercise the same degree of professional skill, care, and diligence to preserve the life and health of the child as a reasonably diligent and conscientious health care practitioner would render to any other child born alive at the same gestational age."
But there's a reason that Democrats and abortion-rights supporters are so focused on and opposed to this legislation, to the point of lying about it. Although the bill doesn't restrict abortion rights, it brings into crystal-clear focus the irrationality of the pro-abortion position. If those who support abortion concede that perhaps there is something wrong with permitting an infant to die the moment after birth if it was meant to have been aborted one minute earlier, suddenly the question becomes, "Why is it acceptable to perform that abortion one minute earlier?"
If the infant has moral status when it is wholly outside the womb, why not one minute earlier when it is partially, or even wholly, inside his or her mother? Does the moral status of this human being hinge on its developmental stage or its location? These are the types of questions that defenders of the abortion movement will do anything to avoid confronting.
Including distorting a bill that does nothing more than prohibit infanticide.
Something to Consider
If you valued reading this article, please consider joining our fight by donating to our Fall Webathon. Your contribution makes it possible for us to continue our mission of speaking truth and defending conservative principles.
If you valued reading this article, please consider joining our fight by donating to our
Fall Webathon
.