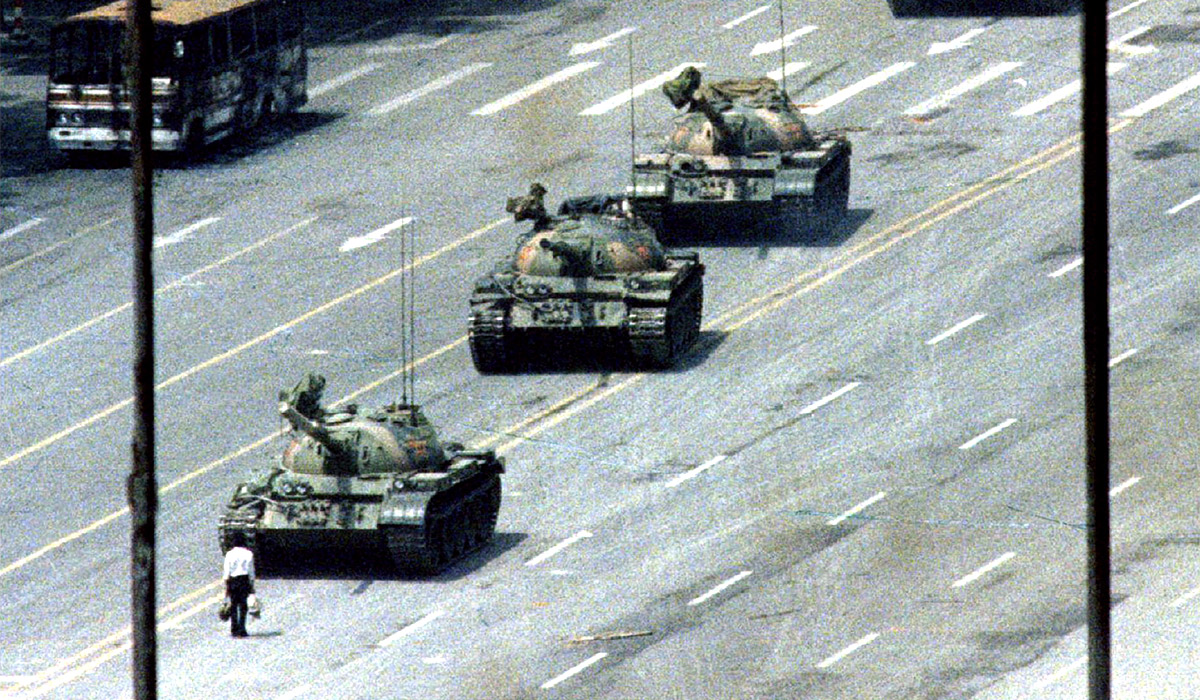 Today is June 4, a day the Chinese Communist Party doesn't like very much. On June 4, 1989, they committed the Tiananmen Square Massacre. They tried to cover it up. They have always forbidden commemoration of it, and they block discussion of it online.
For the next issue of National Review, I have done an interview with Fang Zheng, one of the student demonstrators at Tiananmen Square. A tank headed straight for him and a female student who was with him. He threw her over a guardrail, saving her, but he could not quite save himself: The tank ran over his legs, severing them from his body.
Subsequently, the Party put great pressure on Fang Zheng to lie about what had happened: to say that he had been hit by a bus, in the ordinary course of life; to say that he and his fellow students had attacked the army, provoking a response — anything but the truth. Fang Zheng refused, and paid price after price.
How many did the Chinese government kill at Tiananmen? They said a couple of hundred. But last year, the British released an interesting cable from their ambassador in 1989, Sir Alan Donald. He sent the cable the day after — June 5. He said that he had learned from a highly placed source that the death toll was at least 10,000. He also had some grisly details.
"27 ARMY APCS OPENED FIRE ON THE CROWD (BOTH CIVILIANS AND SOLDIERS) BEFORE RUNNING OVER THEM IN THEIR APCS." The phrase "27 Army" refers to the 27th Group Army. "APCS" means armored personnel carriers.
"STUDENTS UNDERSTOOD THEY WERE GIVEN ONE HOUR TO LEAVE SQUARE BUT AFTER FIVE MINUTES APCS ATTACKED. STUDENTS LINKED ARMS BUT WERE MOWN DOWN INCLUDING SOLDIERS. APCS THEN RAN OVER BODIES TIME AND TIME AGAIN TO MAKE QUOTE PIE UNQUOTE AND REMAINS COLLECTED BY BULLDOZER. REMAINS INCINERATED AND THEN HOSED DOWN DRAINS."
"4 WOUNDED GIRL STUDENTS BEGGED FOR THEIR LIVES BUT WERE BAYONETED. A 3 YEAR OLD GIRL WAS INJURED BUT HER MOTHER WAS SHOT AS SHE WENT TO HER AID AS WERE SIX OTHERS WHO TRIED. 1000 SURVIVORS WERE TOLD THEY COULD ESCAPE VIA ZHENGYI LU BUT WERE THEN MOWN DOWN BY SPECIALLY PREPARED M/G POSITIONS." That term "M/G" means machine gun.
Etc., etc. The Chinese Communist Party will do everything it can to airbrush the June 4 massacre out of history, or fog up the truth about it. No one else need go along.