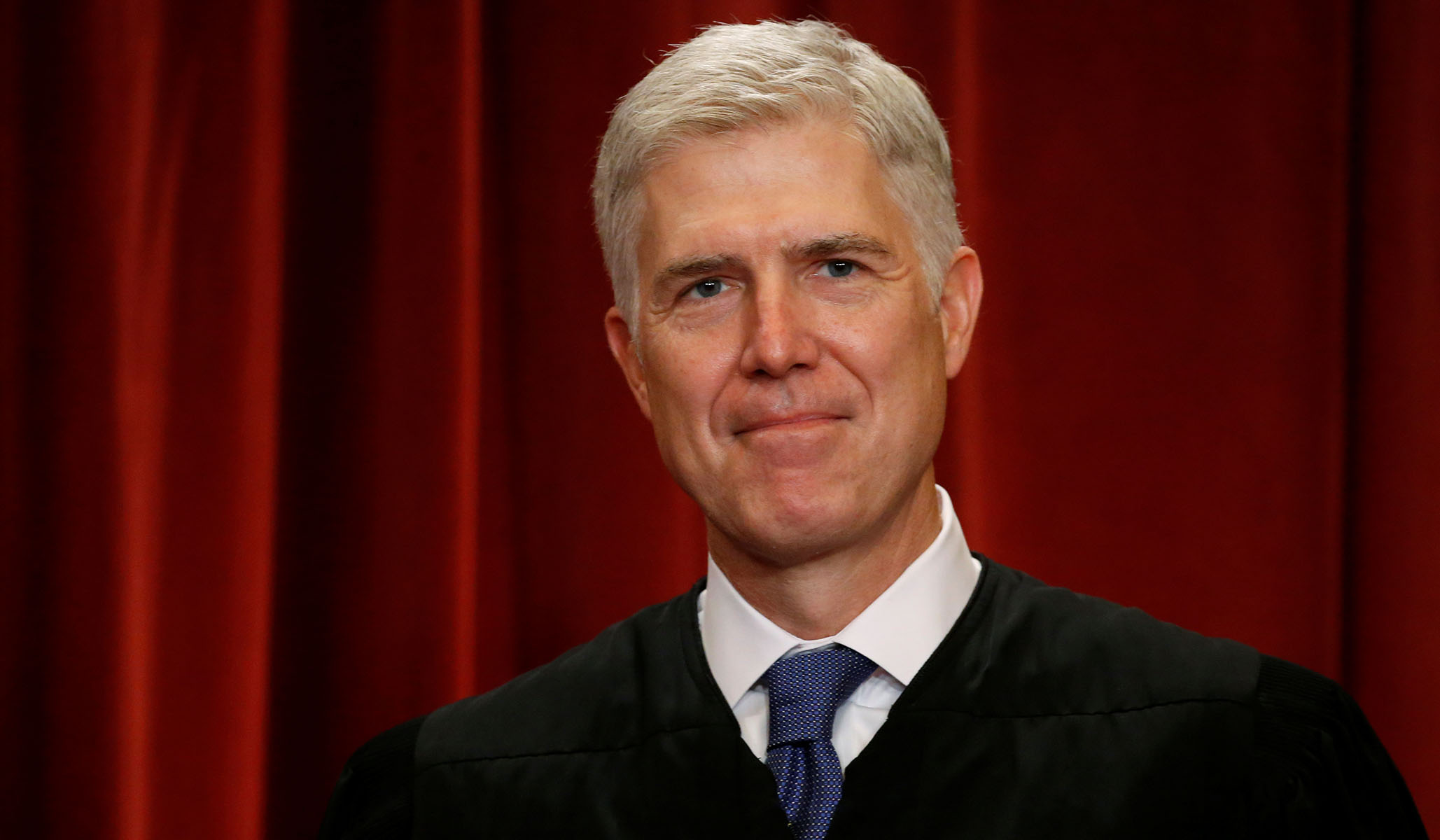 Yesterday morning, you may have heard the gasps. Donald Trump's prized judicial appointee — Justice Neil Gorsuch — had ruled against the administration's position in an immigration case. Not only that, he sided with the court's liberal wing.
Is Justice Gorsuch starting to pull a Souter? Is he getting squishy? Or is this just a one-off aberration, and he'll shortly return to the fold?
Neither. To use a phrase of high constitutional art, Gorsuch gonna Gorsuch, and that means he's going to defend the Constitution against arbitrary executive power. The case at issue, Sessions v. Dimaya, dealt with the government's deportation power when an alien has been convicted of a "crime of violence." And what is a crime of violence? Well, that was the problem. Here's Justice Gorsuch:
Just take the crime at issue in this case, California burglary, which applies to everyone from armed home intruders to door-to-door salesmen peddling shady products. How, on that vast spectrum, is anyone supposed to locate the ordinary case and say whether it includes a substantial risk of physical force? The truth is, no one knows.
When Trump nominated Gorsuch, I wrote that Trump had "struck a blow against authoritarianism." By that I meant that Gorsuch was a fierce judicial defender of the Founders' vision for the separation of powers and thus opposed to the executive overreach that undergirds the modern administrative state.
In fact, Gorsuch began his concurring opinion echoing these very themes:
Vague laws invite arbitrary power. Before the Revolu­tion, the crime of treason in English law was so capa­ciously construed that the mere expression of disfavored opinions could invite transportation or death. The founders cited the crown's abuse of "pretended" crimes like this as one of their reasons for revolution. See Declaration of Independence ¶21. Today's vague laws may not be as invidious, but they can invite the exercise of arbitrary power all the same — by leaving the people in the dark about what the law demands and allowing prosecutors and courts to make it up.
Exactly so. Those who expressed surprise (or alarm) that Gorsuch rejected Trump's position should get used to Gorsuch's independence. Trump nominated a justice who will be only too happy to keep his administration in line.