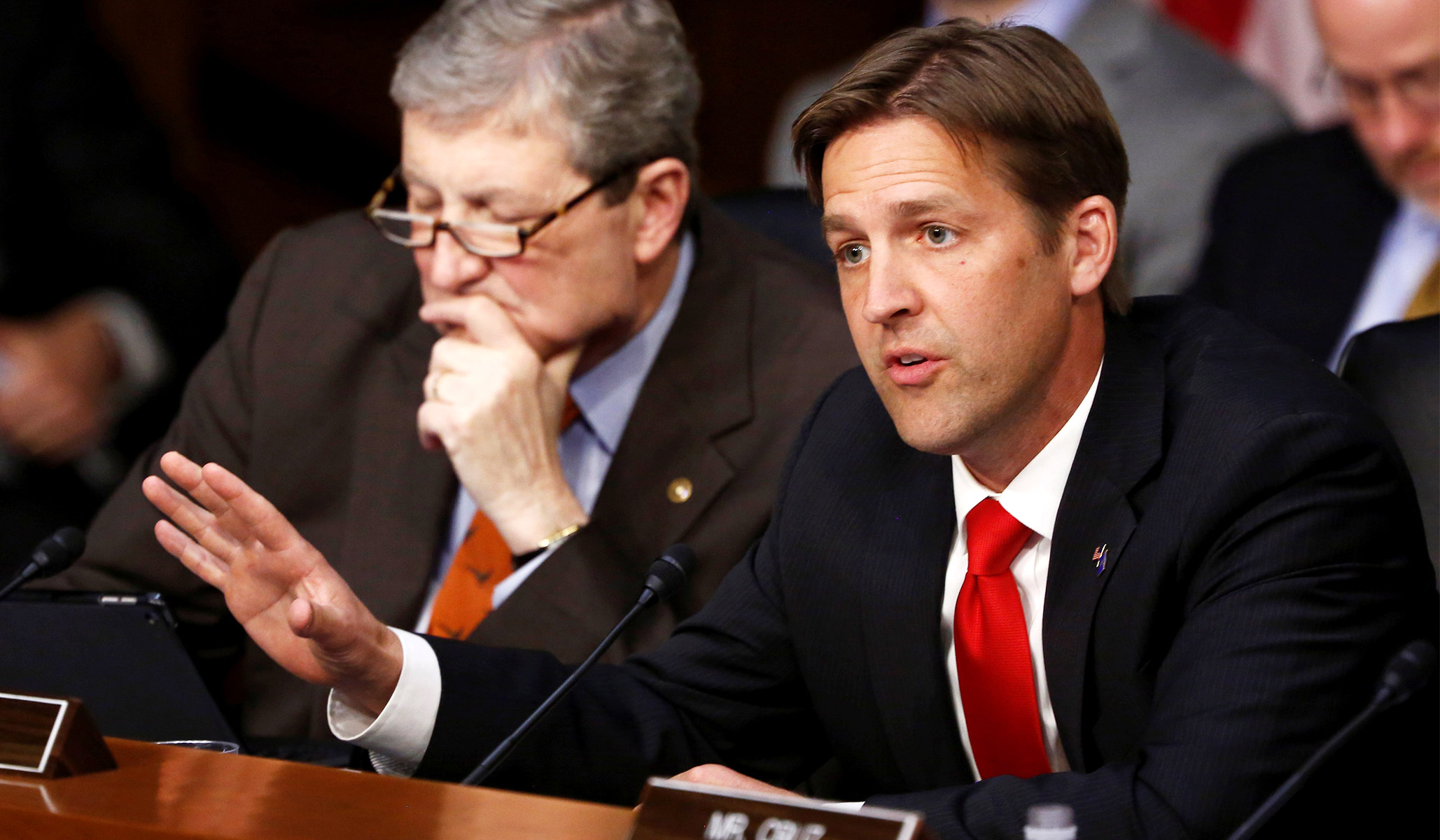 Look, I'm the first to admit I'm biased about Ben Sasse. I consider him a friend, and my wife has worked for him on various projects. I like Ben Sasse, but I like Sasse in part because of moments like this — moments when he puts on what is best described as a short master class in civics and the role of the judiciary in the American constitutional republic. Watch and learn:
Watch this clip of @BenSasse … then watch it again. #Kavanaugh pic.twitter.com/4JegXIA4S8

— Heritage Foundation (@Heritage) September 4, 2018
Sasse describes the "elegant and fair process" the Founders created, a system in which Congress makes law, the executive humbly enforces the law, and the judiciary applies "written laws to facts and cases that are actually before it." And in this process the key question is "not what did Brett Kavanaugh think eleven years ago on some policy matter. The question before us is whether or not he has the temperament and the character to take his policy views and political preferences and put them in a box marked 'irrelevant' and set it aside every morning when he puts on the black robe."
It's unfortunate that clips like this tend to only go viral within an already-engaged political subculture (which, sadly, needs this wisdom as badly as the rest of America). An enormous amount of modern political dysfunction can be traced to the willful, generations-long, bipartisan inversion of our constitutional structure — where the political branch that was intended to be the most powerful (Congress) is subordinated to both the executive and the judiciary. As I've written before, the result is a political system where your vote is most consequential once every four years (if you live in a swing state, that is) while your once-every-two-years ballot for Congress is typically cast for a glorified pundit.
Multiple members of the House and Senate recognize this problem (Senator Sasse is obviously one of them), but they lack numbers. So until they have the legislative strength to restore the Founders' vision, they must educate — and they must vote for judges who understand their proper, limited role in the constitutional structure. Today, Senator Sasse conducted the necessary educational session. Soon enough, I expect he'll vote for Judge Kavanaugh in the hope and expectation that Kavanaugh fully understands his constitutional obligations and, crucially, limitations.
If and when Kavanaugh is confirmed, look for him to nudge the Supreme Court back towards its proper, more-limited function. Republicans may not always be happy with the decisions from a less-political court, but the partisan needs of the moment are far less important than dealing with the permanent temptation to create an imperial judiciary. Good for Senator Sasse to remind us all of the Supreme Court's proper place.