A month after comparing the "activists" who died in the 2010 Gaza-flotilla raid to Americans killed in the Boston Marathon bombing, Secretary of State John Kerry reportedly met with Ahmet Dogan, whose son, Furkan Dogan, a Turkish-American dual citizen, was among those killed aboard the MV Mavi Marmara in 2010.
Hurriyet Daily News, a Turkish news agency, previously reported that Turkey's prime minister, Recep Tayyip Erdogan, arranged to include Ahmet Dogan among the official members of the Turkish delegation that recently visited the White House. While Dogan apparently did not visit the White House, Turkey's foreign minister, Ahmet Davutoglu, tweeted news of the private meeting with the secretary of state, as well as a photograph of the three (Dogan is in the middle):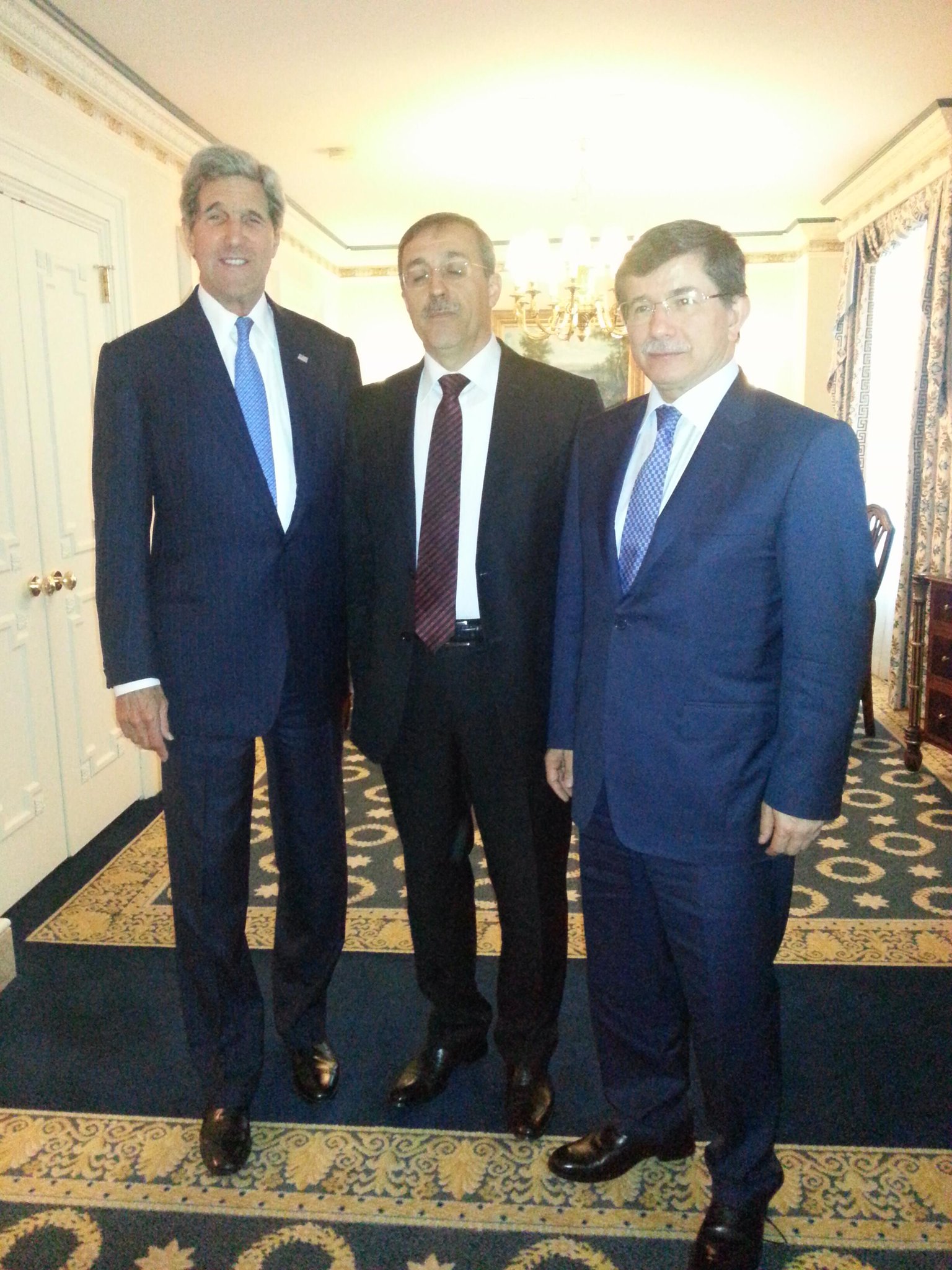 Hurriyet reports that Dogan gave Kerry a letter requesting that the U.S. launch an investigation into the 2010 raid, and Davutoglu wrote on Twitter that Kerry said he would personally give the letter to President Obama.
According to the Jerusalem Post, Furkan Dogan was one of seven killed in the raid who belonged to the IHH Humanitarian Relief Foundation, a Turkish nonprofit that has ties to Hamas and al-Qaeda. Shortly before the raid, Dogan wrote in his diary, "These are the last hours before I join the sweet experience of being a shahid [martyr]. Is there anything more beautiful than this?"
The meeting between Kerry and Dogan was not announced on the State Department's daily schedule.