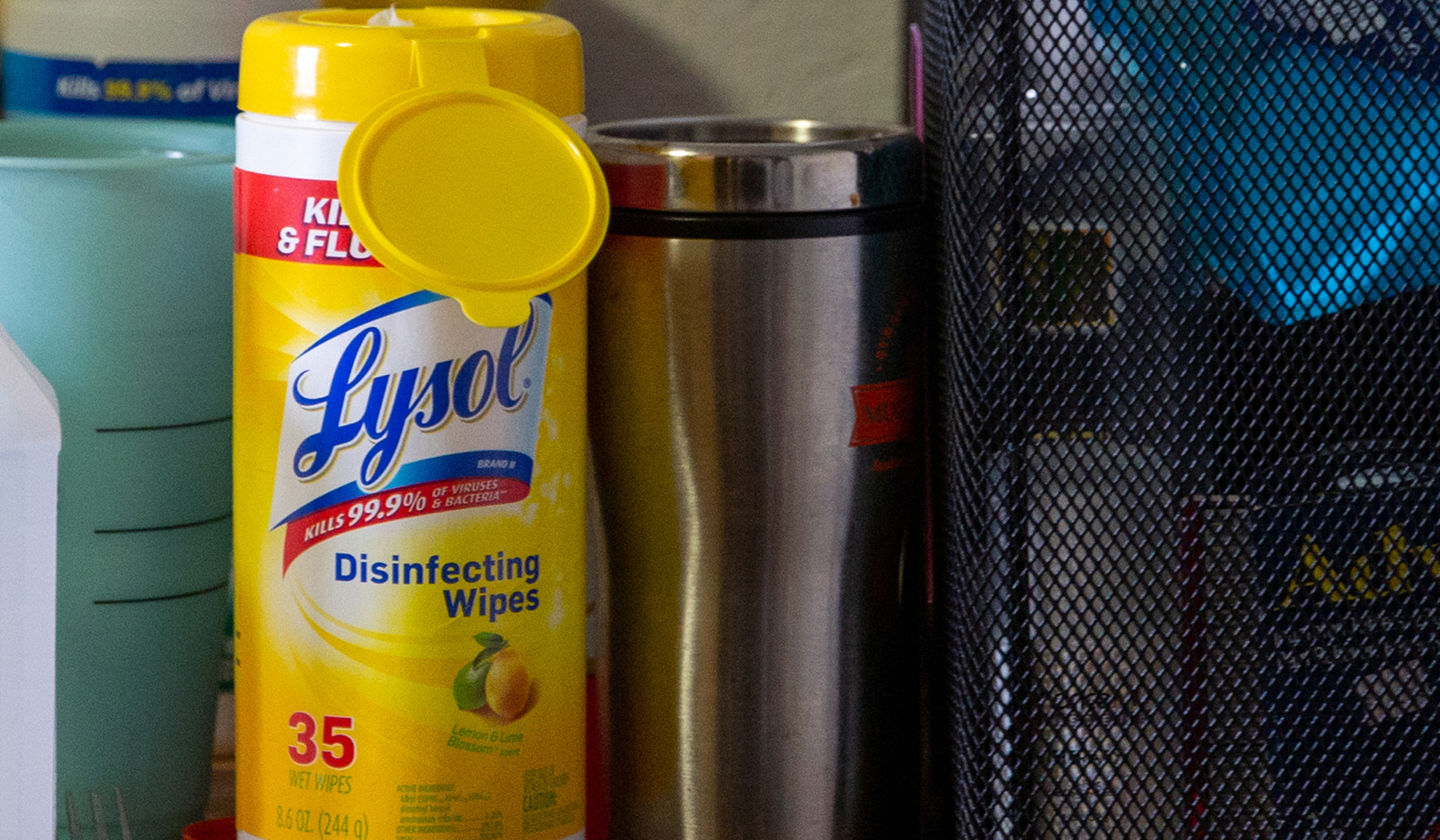 The Wall Street Journal reports that not everyone is looking forward to the post-pandemic economy:
The maker of Lysol has ridden a wave demand for its cleaning products since Covid-19 hit. Now Reckitt Benckiser Group PLC is grappling with a pandemic-recovery double whammy: slowing sales of disinfectants and rising cost inflation.

Reckitt posted record sales last year, boosted by demand for its products like Dettol soap and wipes that strained its ability to keep stores stocked. But with Covid-19 vaccines being rolled out across the world and restrictions easing, the company says those trends have started to moderate in recent months.
Recessions are weird things: They aren't bad for everyone. The corollary is also true: Recoveries aren't good for everyone.
One of the best economics articles of the pandemic was Arnold Kling's contribution to the Summer 2020 edition of National Affairs, "Economics after the Virus." In it, he argues that the pandemic recession is best understood as a disruption of patterns. "The economic shutdown is not simply a supply shock or a demand downturn; it is a disruption of patterns of specialization and trade. People have changed their behavior — in some ways for just a few weeks, in others likely for a few years," Kling wrote.
Reckitt Benckiser, the maker of Lysol, all of a sudden had to reorganize its production processes to meet a huge surge in demand when the pandemic started. That took time, and most of us have been to a store that was totally out of Lysol. Now, Reckitt has to reorganize again. The Journal says it is "contending with rising prices of things like plastics and paper, and higher freight costs." It's facing a textbook case of cost-push inflation, being forced to raise prices because of rising input costs.
Using Kling's paradigm, it's much easier to see how recessions aren't bad for everyone and recoveries aren't good for everyone. There's nothing inherently good or bad about a disruption. If you're having an interesting conversation with someone, a disruption is annoying. If you're having a boring conversation, a disruption is welcome.
The recovery is a disruption for Reckitt just as much as the recession was. It was able to gain from the first disruption and is currently losing from the second disruption, in both cases largely from factors outside its control. People who were upset about companies "profiting off the pandemic" didn't consider that now many of those very same companies will be losing money because of the recovery.
There's another interesting fact in the Journal story: Reckitt's CEO said that "sales of its hygiene products had dropped more than a third in the U.S. since early March." Other Reckitt brands have rebounded. "Sales of Mucinex, Lemsip and Strepsils have all shown signs of life up after large falls last year because of a historically weak flu season. Brands such as Durex condoms and Nurofen painkillers have also returned to growth as the world gets back to socializing," the Journal reports.
U.S. consumers are getting over the pandemic, no matter what the government or the noisy Twitter crowd says.