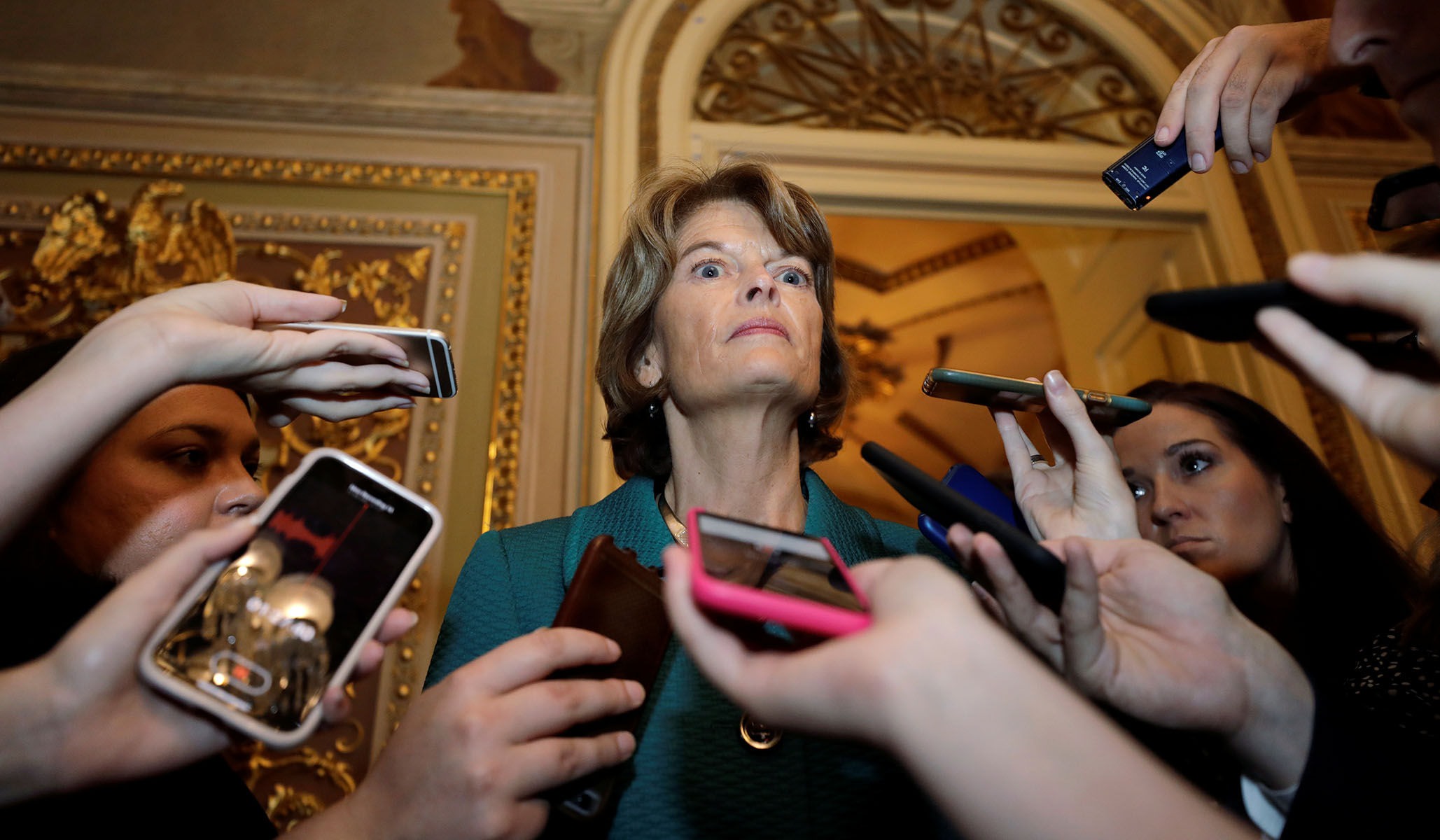 Conservatives of course are deeply disappointed with Senator Lisa Murkowski's decision to vote against cloture on Brett Kavanaugh's nomination, and we hope that for some reason she changes her mind for the final floor vote. (I would love a chance for a one-on-one conversation to help her get to "yes.") But even if she doesn't, there is something she can and should do that would show real decency and judgment, and that could help, at least at the margins, start a long healing process that is necessary within the Senate. Murkowski should restore a once-common Senate tradition that has fallen out of use, but should be renewed. There was a time when, if senators with known views on an issue were unavoidably absent because of reasons of health or major family events, senators with the opposite view would "pair no" with them, with neither of them voting at all. That would leave the status quo the same as if both voted their known proclivities.
It was a wonderful tradition of courtesy, decency, and mutual respect. It also played a huge role in the ultimate confirmation of Daniel Manion to the Seventh Circuit Court of Appeals in 1986, when Joe Biden went back and forth as to whether he would honor a "paired" agreement until Robert Byrd shamed him into staying true to it, with Manion being confirmed only after a controversial re-vote.
Anyway, it is known that Republican Steve Daines of Montana, a strong supporter of Kavanaugh, will be walking his daughter down the aisle on Saturday. Word is that he has said he will find a way to get back to Washington if his vote is absolutely needed for Kavanaugh to pass — but he should not need to be worrying about that. He, his daughter, and his family should be able to enjoy the daughter's big day, without having to monitor every last development or leave the celebration to manage a cross-country flight at the last moment. A daughter's wedding is a once-in-a-lifetime event, and no father should be forced to miss it if humanly possible.
Murkowski should therefore offer to "pair no" with Daines's "paired yes," so the vote margin will be the same as if both were there — but so Daines will be able to remain in Montana.
Note: A paired vote is absolutely not the same as voting "present," which is tantamount to a no vote because it pushes up the total votes needed for a simple majority. Instead, it is literally not a vote at all, as if both senators are absent.
Memo to Senator Murkowski: If you won't vote for Brett Kavanaugh, at least demonstrate this collegiality so Senator Daines can act wholly as a dad on Saturday.