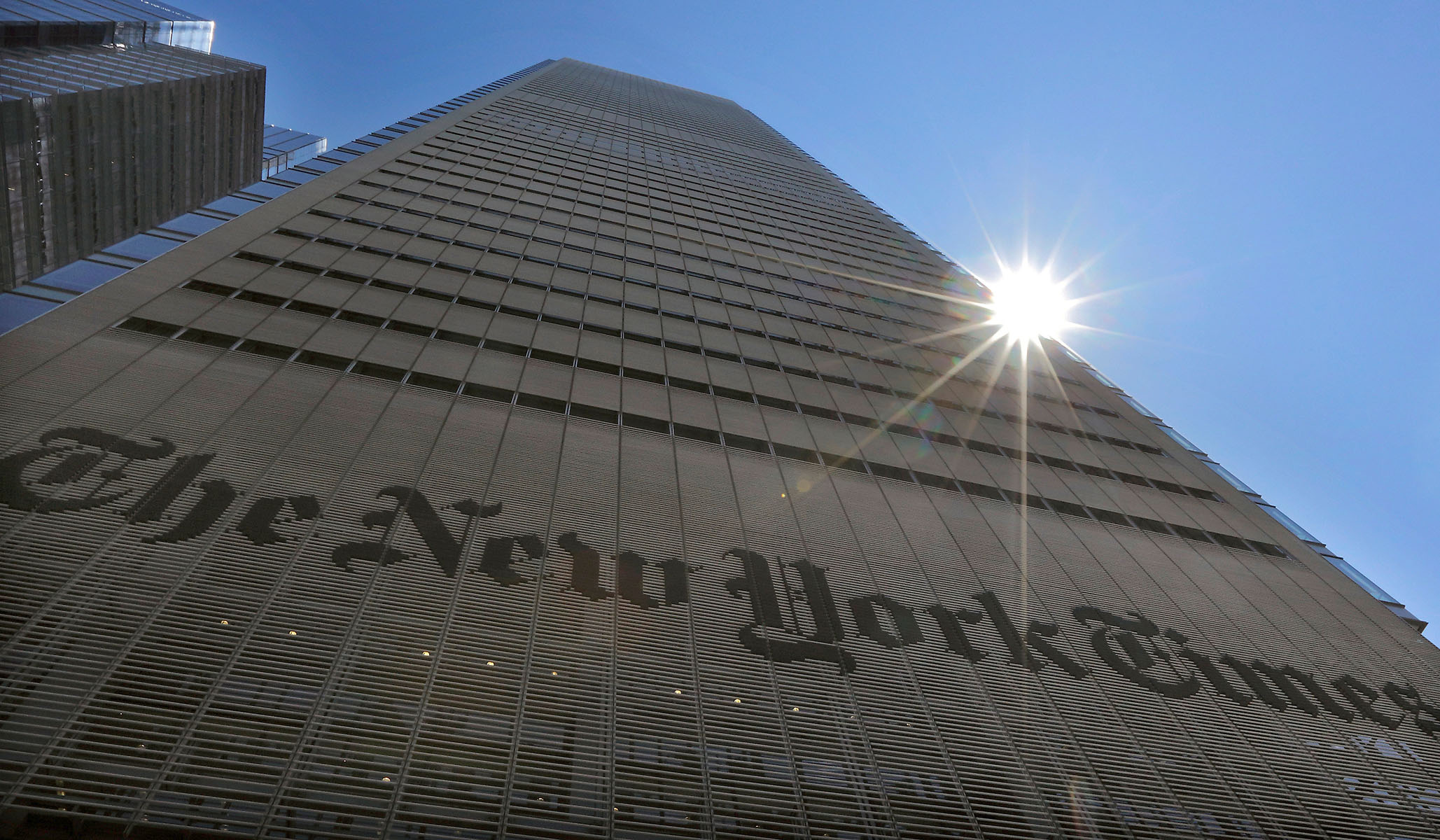 A few days ago, I had a conversation with an earnest, left-leaning media executive who bristled a little at the suggestion that his firm was deeply biased. Bring up bias to most Democrat-leaning newspaper editors or mainstream-media executives, and you'll almost always get the same answer: "I don't believe we are biased," or "I don't see where we are biased."
And that is the thing about genuine bias, as opposed to the devious and programmatic shaping of news coverage for partisan ends with malice aforethought: Bias is almost always invisible to the bias-holder. That's what makes it bias. E.g., when Lydia Polgreen writes something very stupid about U.S. gun policy and reveals that she doesn't understand what a semiautomatic weapon is, she isn't really being malicious. She's just ignorant of the facts about firearms and is surrounded by similarly ignorant people. Ignorance is the most common form of bias. It's why the New York Times et al. end up sounding like Jane Goodall among the chimps when they cover conservatives, Evangelicals, those salt-of-the-earth voters who seem to spend all their time at diners in Iowa or New Hampshire, etc.
(Yeah, you'd think Polgreen et al. would write a little less authoritatively about firearms regulations — or simply write a little less about them, period — until they figure out the difference between a machine gun and a hunting rifle. But that's journalism, circa 2018.)
("Journalism.")
The upside of these biases is that they can be very amusing. The indispensable Noah Rothman wrote an essay in Commentary a while back about a funny rhetorical tick in American political journalism: "Republicans pounce!" When a Republican does something stupid or wrong and gets criticized for it, the story is that a Republican has done something stupid or wrong. When a Democrat does something stupid or wrong, the story is "Republicans pounce!" on the episode, cynically looking to wring some petty advantage out of the mess. For those who lean Democrat, that is a much more pleasant story to report.
I thought of that this morning when reading the New York Times: "Vatican Power Struggle Bursts Into Open as Conservatives Pounce." The story is about allegations that Pope Francis may have known about and was covering up for the disgraced former cardinal Theodore "Uncle Teddy" McCarrick. Many of Pope Francis's critics, especially in the United States, are conservatives. But, presumably, the more progressive elements in the Church are also against raping children and sexually exploiting seminarians, and against covering up such crimes. There are some hard-Left elements in American Catholicism, but it is difficult to believe that any substantial portion of them would be less critical of such crimes than would their more conservative colleagues. They may be politically backward, but they are not monsters.
If true, the allegation about the pope would be a development of enormous institutional importance for the Catholic Church. But, for the New York Times, the real story is "conservatives pounce." It's a predictable and banal equivocation.
I am, as I sometimes feel obliged to disclose, a New York Times reader and subscriber, and an admirer of the first-rate reporting work the newspaper does. But this sort of reflexive defensiveness does point to a deep and disfiguring bias at the newspaper, one that is not necessarily rooted in malice but rather in intellectual and cultural homogeneity. That it is so easy to lampoon indicates, to me, that they are not quite aware of it. But there isn't much excuse for being that blockheaded, either.
On the subject of the Times, I sometimes feel like Group Captain Lionel Mandrake considering the Japanese who held him prisoner and tortured him. "I don't think they wanted me to talk, really. I don't think they wanted me to say anything. It was just their way of having a bit of fun, the swines. Strange thing is, they make such bloody good cameras."