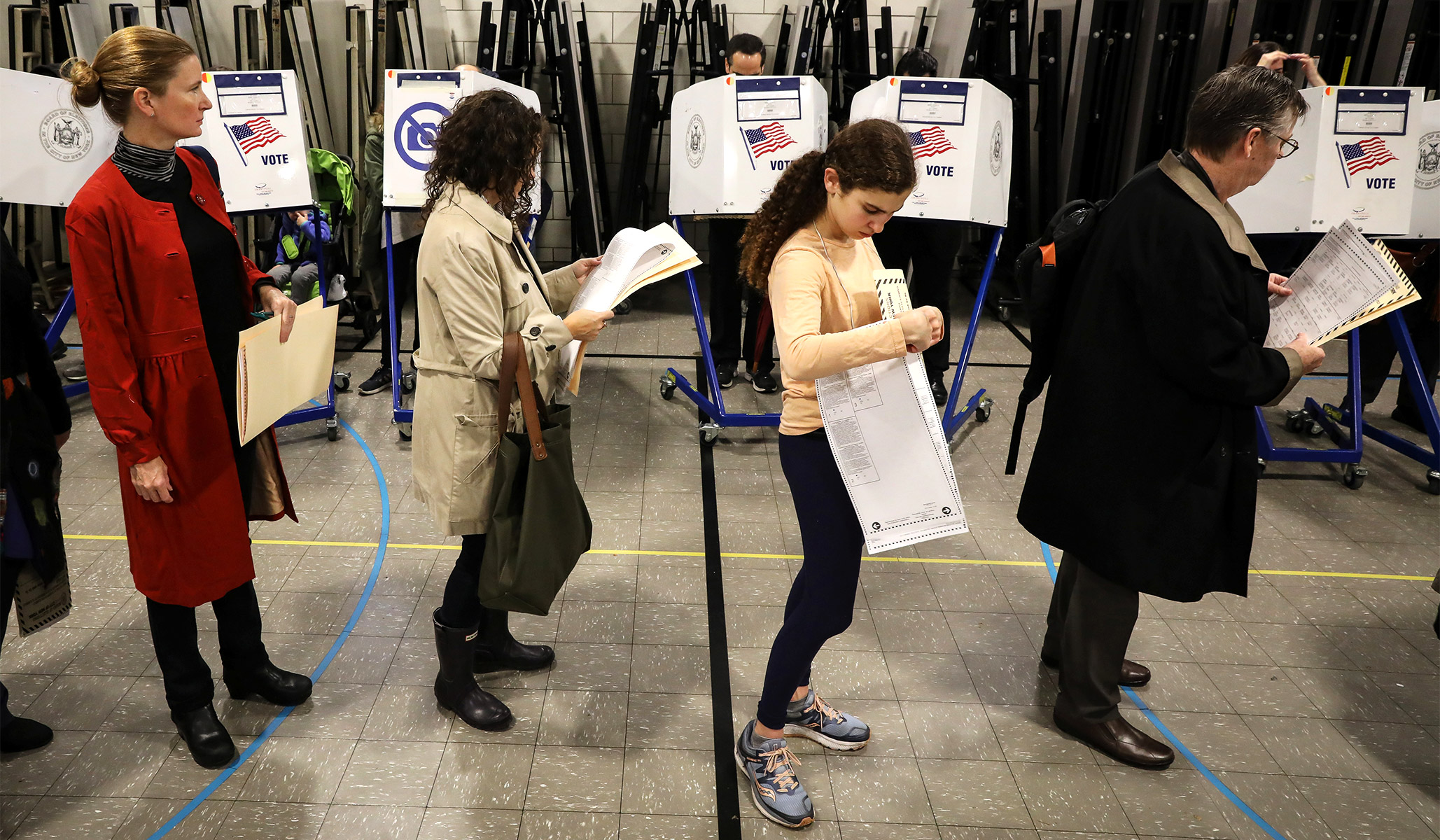 No one should kid themselves. Republicans may have been more resilient in the Senate and in governor's mansions than people expected, but it's a big night for Democrats. Early exit polls show that polarization along the lines of sex is real, and a real problem for Republicans. Republicans have turned off women.
Getting the power to investigate the Trump administration will be very useful for House Democrats. Given the number of early Trump campaign and administration officials that already have had to talk to law enforcement, I expect the Democrats will be able to turn up scandal.
At first glance it looks like Brett Kavanaugh did more for Republican electoral fortunes than all the Trump pre-election rallies. Vulnerable Democrats in the Senate almost all went down.
California is going to throw its weight around. From 2003 to 2011 California was governed by a heterodox celebrity Republican actor. Since 2011 it was governed (once again) by Jerry Brown. In the 1970s, when he first had that office, Brown was seen as a left-winger. He ends his last term as a moderating influence on California's politics. The Gavin Newsom era is likely going to be very different. He'll be bidding to lead liberal America in a values fight with conservative America.
Republicans should try to avoid making Donald Trump the center of all their internal debates about how to move forward. After every Republican electoral defeat, there is a very stupid debate about which demographic group they should pursue. Should it be an expansion of the downwardly mobile white Trump voter? Should it be the most upwardly mobile minorities? Or should it be the working-family demographic among Hispanics and blacks? My advice is that Republicans should choose "all of the above." Rebuild the big tent, and let people put up different wings in it.