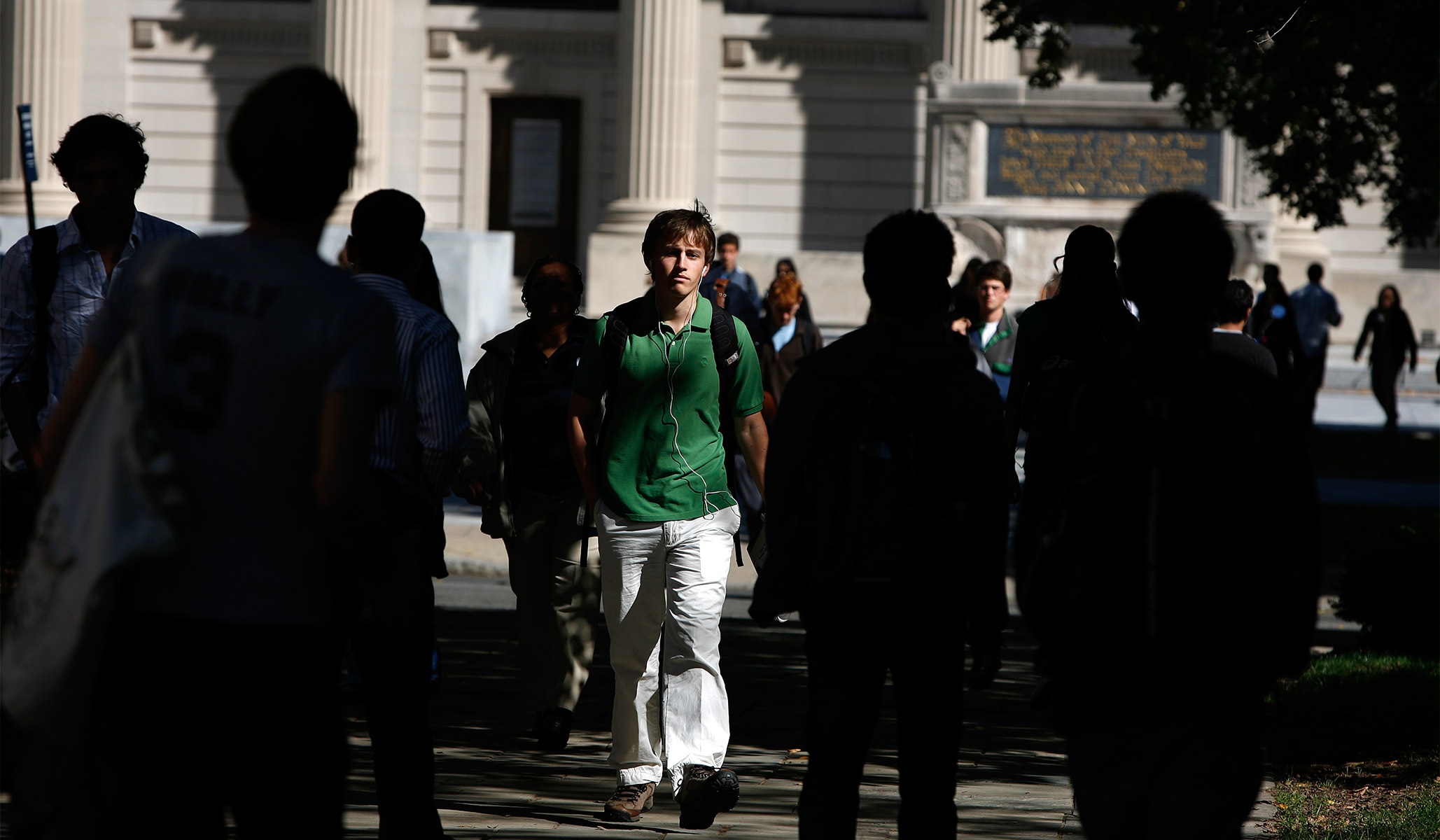 Missouri State Representative Mike Moon has introduced a bill designed to protect freedom of speech on Missouri's public-university campuses. Missouri House Bill No. 2423 is based on model campus free-speech legislation published by Arizona's Goldwater Institute. (I co-authored the Goldwater model along with Jim Manley and Jonathan Butcher.) Representative Moon's bill marks an important turning point in the battle over campus free speech.
Moon was a sponsor of the Missouri Campus Free Expression Act, which became law in 2015. That law bans so-called free-speech zones on campus. As anyone who's followed the campus free-speech crisis will know, however, there is a lot more at stake in this battle than free-speech zones. Speaker shout-downs and disinvitations are the core of the problem, while conflicts related to security fees for controversial speakers and belief-based discrimination against student groups are factors as well. In the absence of trustee oversight, even formal policy changes may not be enough to prompt reluctant administrators to protect free speech.
Mike Moon's proposed Missouri Campus Free Speech Act addresses all these issues and more. As Moon said in a statement, "while the 2015 act established a solid foundation . . . additional work is needed to ensure students are free to express their thoughts and ideas without fear of reprisal from students or school administrators." Moon then highlighted the way his bill "addresses speaker shout-downs and places oversight responsibilities in the hands of the schools' governing boards."
Moon's bill sends a message that advocates of campus free speech are playing the long game. Some campus free-speech bills are more comprehensive than others, but bills that merely target free-speech zones are more like the first step than the last word. States that take initial steps to protect free speech, or states where universities manage to weaken comprehensive bills, will likely face further legislative efforts down the road.
In the big picture, the proliferation of campus free-speech legislation has fundamentally changed the game. Even in states where no legislation has been proposed, administrators now know their conduct is under scrutiny and that legislation may soon follow. And in states where limited proposals have either passed or failed, administrators know they may soon face another round of initiatives. Up to now, all the incentives for administrators were to cower in the face of the heckler's veto. But with new or expanded legislation always on tap, administrators will have to think twice about rolling over in response to speech-suppressing shout-downs. Doing nothing may result in heightened legislative and trustee oversight. So the mere prospect of further legislation is likely already having an effect on administrative conduct.
Mike Moon's Missouri Campus Free Speech Act, following up and expanding upon the protections of his initial bill three years ago, is a sign that we have entered a new legislative era. Slowly but surely, occasional frustrations and setbacks notwithstanding, free-speech advocates are on the march and in it for the long haul. That is a welcome sign.
Stanley Kurtz is a senior fellow at the Ethics and Public Policy Center. He can be reached at comments.kurtz@nationalreview.com