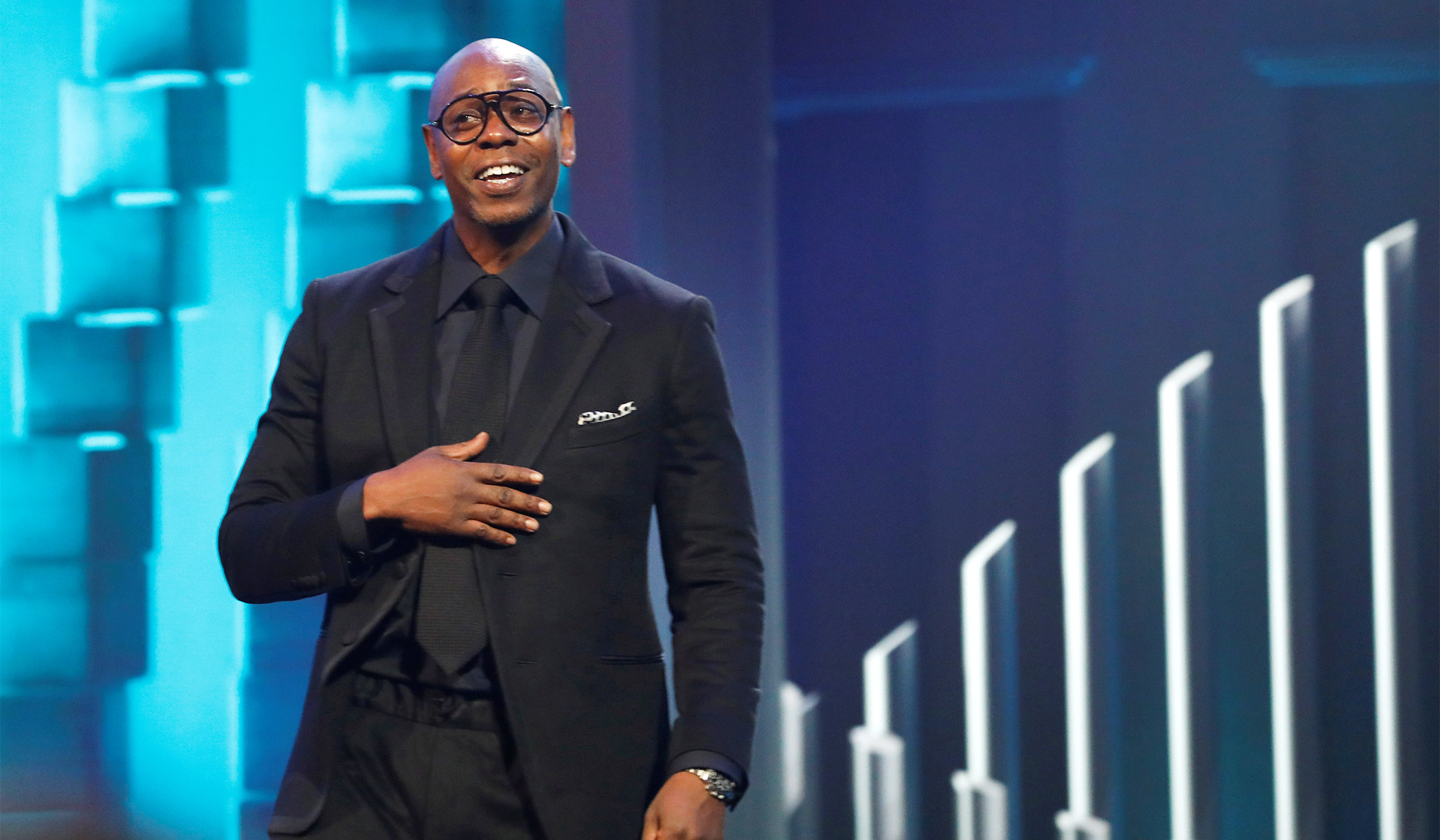 Netflix's staffers apparently "raised concerns about" (i.e. tried to censor) the latest Dave Chappelle special The Closer even before it aired, according to a Bloomberg News report that says the outcry is "unprecedented in [Netflix's] history." Employees are planning one of those French-style, temporary symbolic, meaningless walkouts on October 20. Ted Sarandos, the co-CEO of Netflix, should respond by docking the pay of every employee who leaves his/her/their post.
Chappelle's special is not transphobic, and as I wrote the other day, the man is struggling openly with how to be polite and sensitive without ruling any topic out of bounds for his comedy. He notes in the special that he cringes at his previous use of the word "trannie," which he wouldn't use today, and speaks sympathetically and at great length about a transgender individual named Daphne with whom he struck up a friendship and whose family backs Chappelle. Daphne committed suicide in 2019, and Chappelle is broken up about it.
Nevertheless, transgender-supporting Netflix employees are using company Slack channels, as New York Times employees did, to air internal grievances. Bloomberg reports that "one leader of Netflix's transgender employee group" wrote on Slack:
Our leadership has shown us that they do not uphold the values for which we are held. I encourage us to state clearly that we as Netflix employees are stunning not simply when we are doing the work that our roles demand of us, but also when we challenge the very principles of our company.
Sarandos came out strong in defense of Chappelle's right to speak his mind and Netflix's to air his thoughts, saying, "Some talent may join third parties in asking us to remove the show in the coming days, which we are not going to do. Chappelle is one of the most popular stand-up comedians today, and we have a long-standing deal with him. . . . As with our other talent, we work hard to support their creative freedom — even though this means there will always be content on Netflix some people believe is harmful."
The other co-CEO, Reed Hastings, wrote on a company message board, "We will continue to work with Dave Chappelle in the future. We see him as a unique voice, but can understand if you or others never want to watch his shows."
No doubt Netflix would prefer the employee unrest simply goes away, but it would be wiser to state clearly that it won't be bullied by mobs, even internal ones.