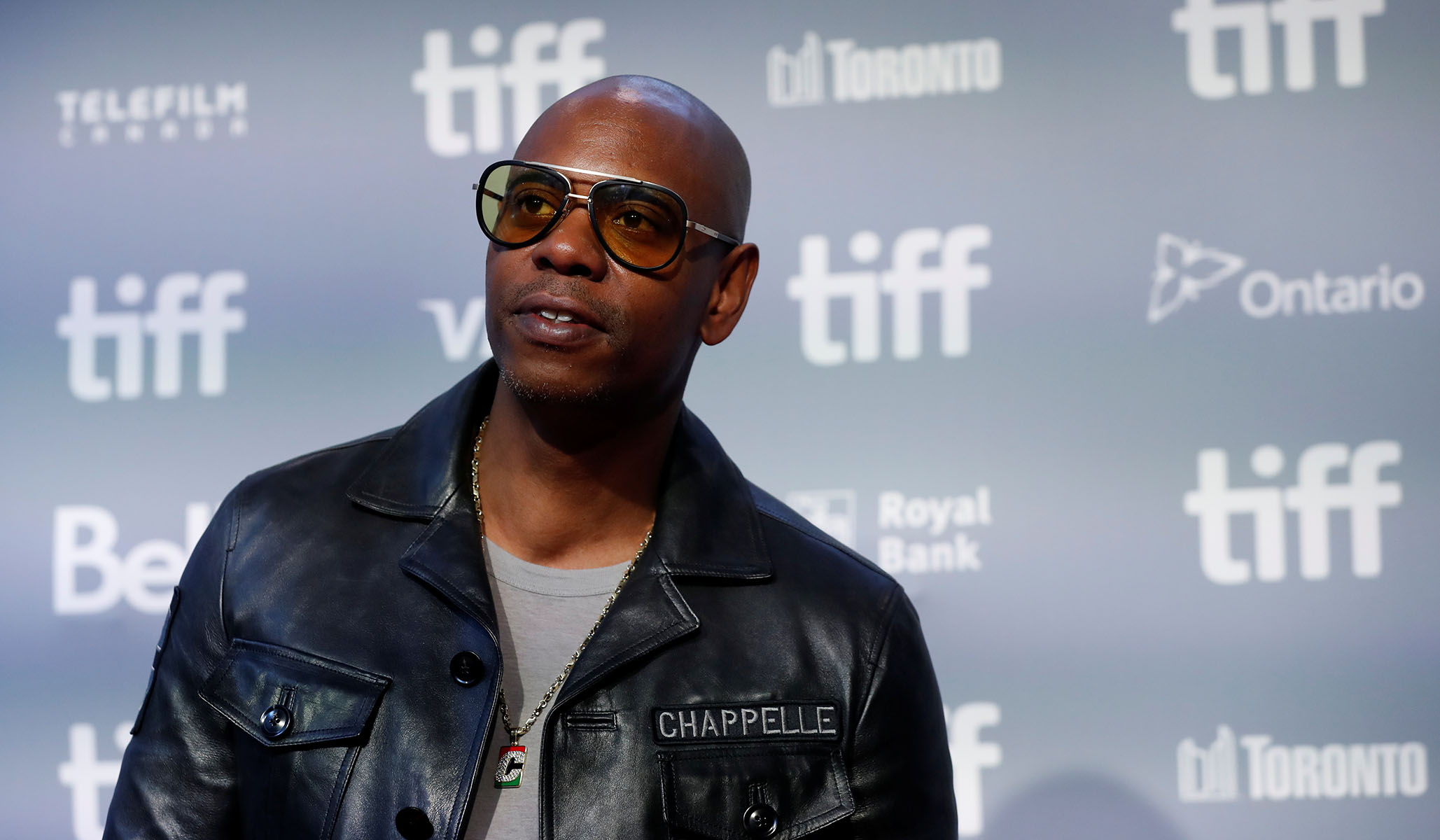 A leader of the internal Netflix revolt who was bitterly opposed to the streamer's decision to keep airing Dave Chappelle's new special The Closer has just been fired. That employee was urging others angered about Chappelle's remarks about transgendered individuals to join in a symbolic walkout next Wednesday.
The Verge says the ex-employee is black and pregnant but the person apparently uses "they" as a pronoun. (Deadline reported that the employee is black and female.) Apparently the former staffer isn't yet speaking to the press.
Netflix confirmed the firing in a statement but emphasized that the decision was made because of a leak of inside information: "We have let go of an employee for sharing confidential, commercially sensitive information outside the company," they said. "We understand this employee may have been motivated by disappointment and hurt with Netflix, but maintaining a culture of trust and transparency is core to our company."
Earlier this week a Bloomberg reporter shared some uncharacteristically juicy data about how Chappelle's specials perform (spectacularly) in an effort to frame them as bad bets for the company because they're really expensive (over $20 million an hour). Netflix apparently doesn't like being second-guessed about its business decisions by its own employees.
Blowback is starting to leak out of the company and into the talent sphere: Hannah Gadsby, an ultra-woke alleged comic whose standup specials also air on Netflix, blasted the company and its co-CEO Ted Sarandos with a withering but characteristically unfunny Instagram post: "F**k you and your amoral algorithm cult," she said to Sarandos. I suspect Gadsby and Netflix won't be working together much longer. Gadsby also attacked Chappelle for having an "emotionally stunted partial world view" and accused him of "hate speech dog whistling."
The firing is certainly upping the ante, isn't it? Staffers are bound to get even angrier about this, and will no doubt frame the decision as motivated by anti-trans bigotry. Yet others who value their jobs might reconsider the wisdom of criticizing their employer. I explained the controversy here and here.