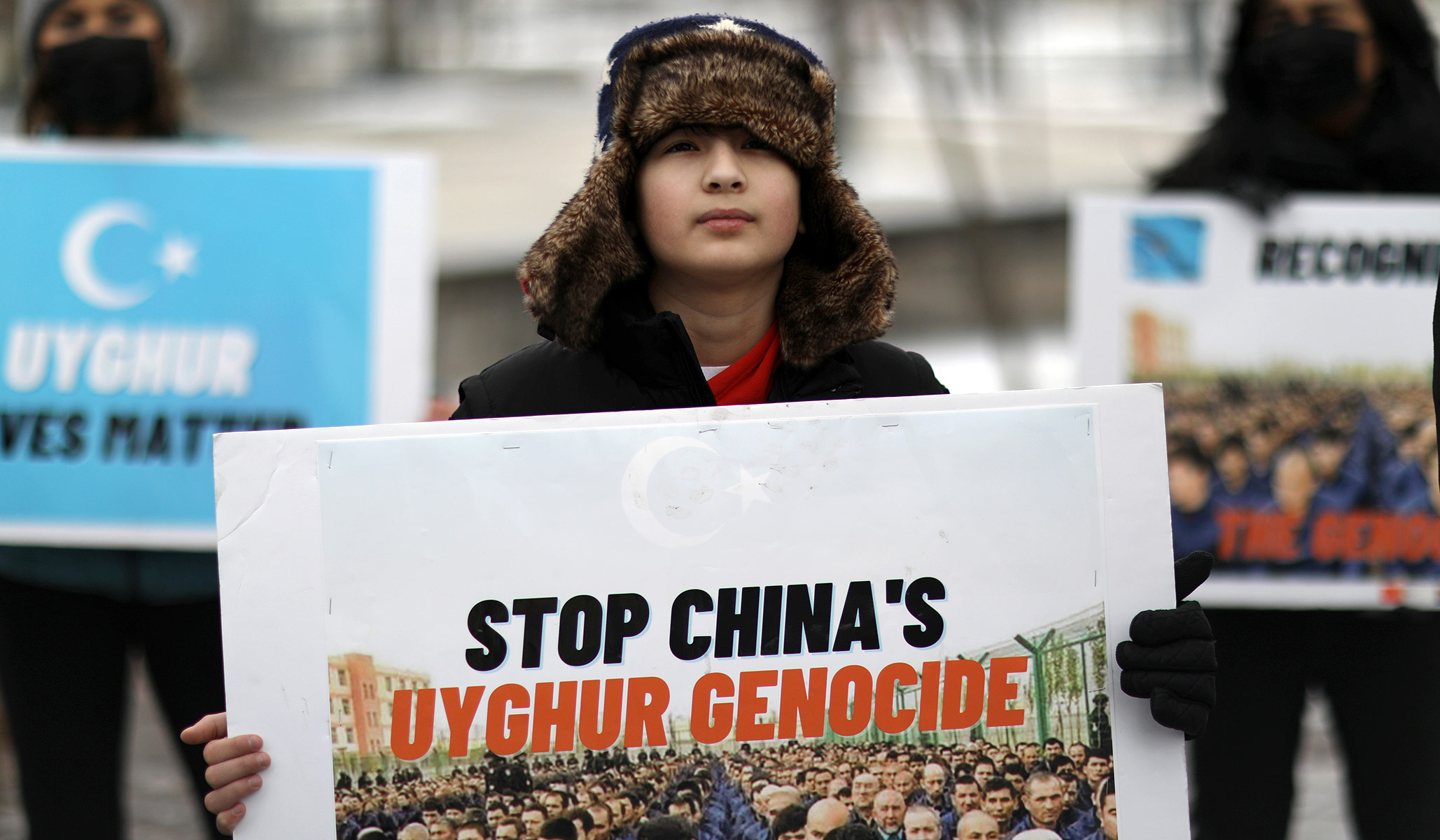 In April, the U.K. House of Commons voted to recognize Beijing's atrocities against Uyghurs as "genocide," getting out in front of the government of Prime Minister Boris Johnson. With a recent cabinet reshuffle, however, the U.K. government itself seems poised to officially treat the Chinese Communist Party's human-rights abuses as such.
Liz Truss, the country's new foreign secretary, has accused China of genocide in closed-door discussions, according to the Times of London. Truss ascended to the post in September, after serving as Johnson's trade secretary.
The Times reports:
Liz Truss has privately accused China of committing genocide in a marked change from her predecessor as foreign secretary, The Times has been told.

Dominic Raab stopped short of describing China's persecution of the Uighur Muslims as genocide when he was foreign secretary, insisting the international community had to be "careful" before making such claims.

Truss is seen as more hawkish on China than both Raab and Boris Johnson and let her views be known in a meeting with Caroline Wilson, the UK ambassador to China.
Truss's forward-leaning stance within the British government is all the more important because Johnson's own views leave room for continued engagement with Beijing as normal. Last month, he said, "I'm not going to tell you the UK government is going to pitchfork away every overture from China." He did, however, urge caution when it comes to approving Chinese investments in critical infrastructure.
If the U.K. government were to label the Chinese Communist Party's actions in Xinjiang genocide, it would be the second government in the world to do so, after the U.S. State Department issued a genocide determination in January.
In addition to the U.K. House of Commons, legislative bodies in the Netherlands, Canada, Belgium, and the Czech Republic have passed Uyghur genocide-recognition resolutions. The Czech senate's vote to do that in June is the most recent genocide resolution, and a determination by the U.K. foreign secretary could restore momentum to the worldwide campaign to call Beijing's uniquely evil campaign against Uyghurs by its true name.