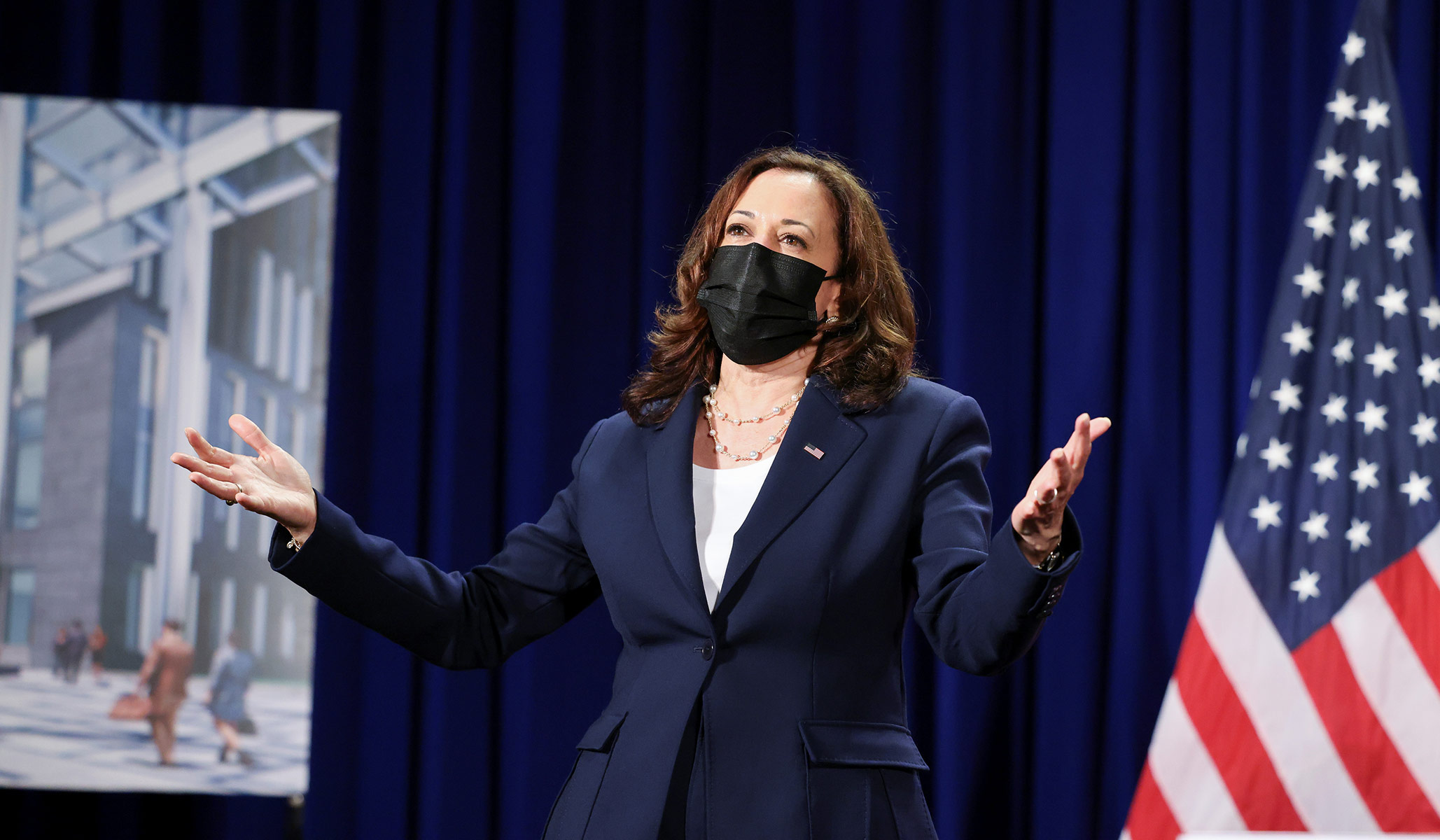 We're less than a year into Kamala Harris's term as vice president, and it is already a labor just to collect all the ways in which she is bad at her job and the target of sniping even from her own administration and her own ideological allies — see, for example, here from Charlie Cooke, here from Jim Geraghty, here from Michael Brendan Dougherty, and here, here, here, and here from my own writings, all compiling those failures. Democratic pundits are already running through the stages of denial and bargaining. Maybe she will agree to a Supreme Court appointment to get her off the ticket! Maybe if Biden can't run again, we can get Pete Buttigieg to be her running mate or set him up to challenge her in the primary!
Meanwhile, the people who are actually stuck working for Harris are tiring of trying to spin this as a successful vice presidency, and are voting with their feet, now including her most prominent staffer:
Symone Sanders, the senior adviser and chief spokesperson for Vice President Kamala Harris, is expected to leave the White House at the end of the year. . . . It was not immediately clear where Sanders is heading next or when she will be leaving the vice president's office. Sanders is the highest profile exit and the second high-profile one from the Harris team in the last month. Ashley Etienne, Harris' communications director, is also set to depart in the coming weeks. . . . One of the most publicly recognizable individuals in the Biden administration, Sanders transitioned to Harris' vice presidential team after serving as a Biden campaign senior adviser during the 2020 election.
Sanders has been a recognizable public face for Democrats since she was press secretary for the 2016 presidential campaign of Bernie Sanders (no relation), then switched from Bernie to Joe Biden in 2020. Biden, of course, will turn 82 in 2024, and while no president has declined to seek another term after just four years on the job since Rutherford B. Hayes in 1880, Biden's age makes it a very real possibility. If Harris was likely to succeed him as the next president — becoming the first woman ever to hold the job — it would be enormously desirable to be her press secretary now, and thus be set up to play a major role in her presidency. The fact that Sanders is bailing out a little over ten months into the job tells you quite a lot about her assessment of the likely trajectory of Kamala Harris's career.