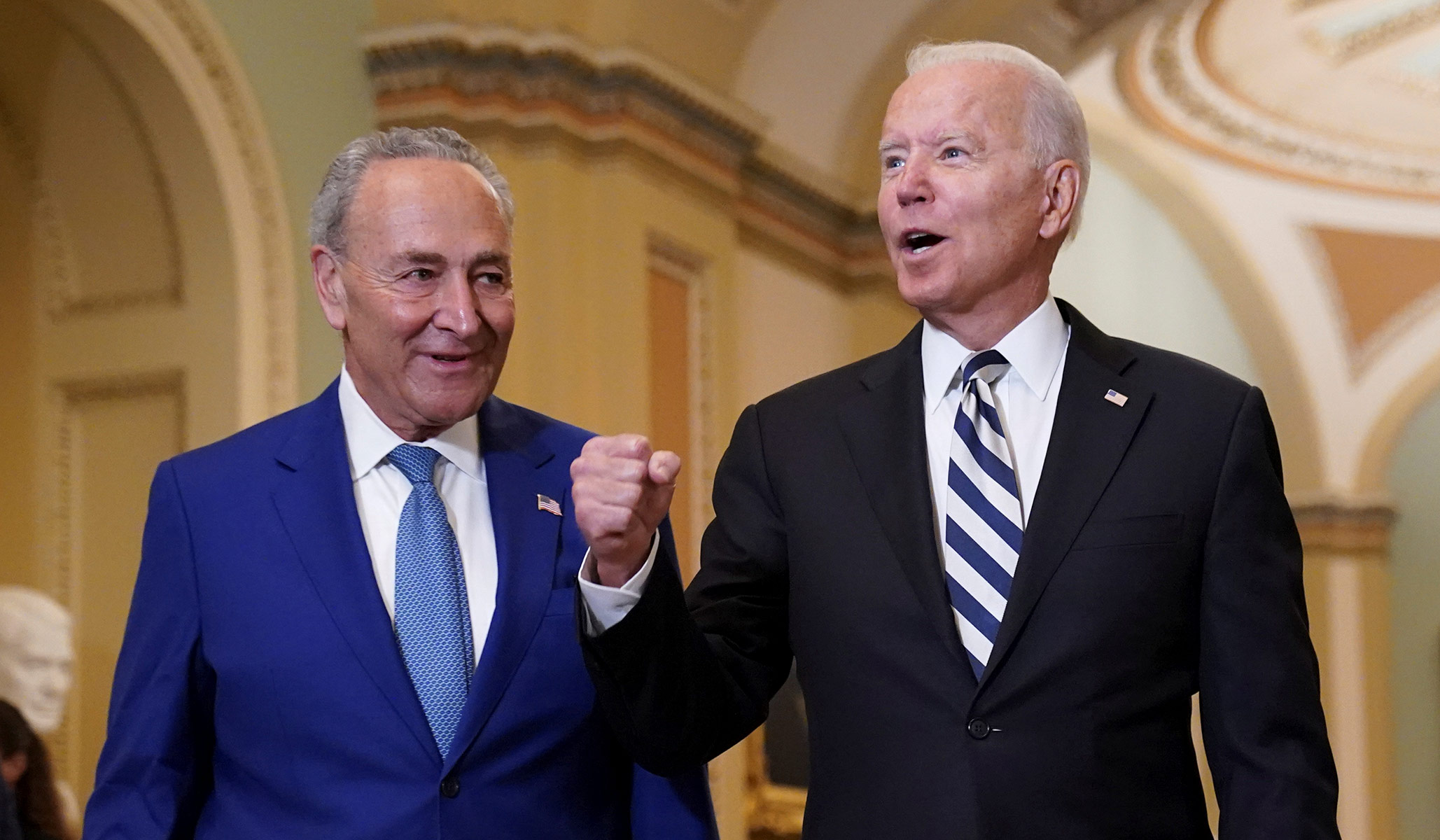 Despite previous promises that it would be "fully paid for," Democrats left open the possibility that their $3.5 trillion spending bill would only be half paid for.
As flagged by the Committee for a Responsible Federal Budget, the reconciliation instructions for the spending bill allow for up to $1.75 trillion in borrowing.
"It is not possible to draft and score all of the expected policies prior to consideration of the budget resolution," a Democratic memo explains. "Given that we will not have budgetary certainty for all of the expected policies prior to locking in the reconciliation instruction to the Finance Committee, the Budget Resolution will not require a specific level of revenue, outlay, or deficit amount in its reconciliation instruction."
Translated from Washington speak, what this means is that if Democrats fall short of raising enough taxes to finance their spending over the course of negotiations, they will just go ahead and issue new debt.
This despite the fact that the U.S. has already spent $6 trillion above its already high budget in response to COVID-19 and that President Biden's own budget expects debt as a percentage of the economy to smash the World War II record this year. It should be noted that Democrats' task has been made a lot easier by the fact that the infrastructure bill that Republicans have helped Democrats pass would increase deficits by $256 billion despite prior GOP promises that it would be fully paid for.