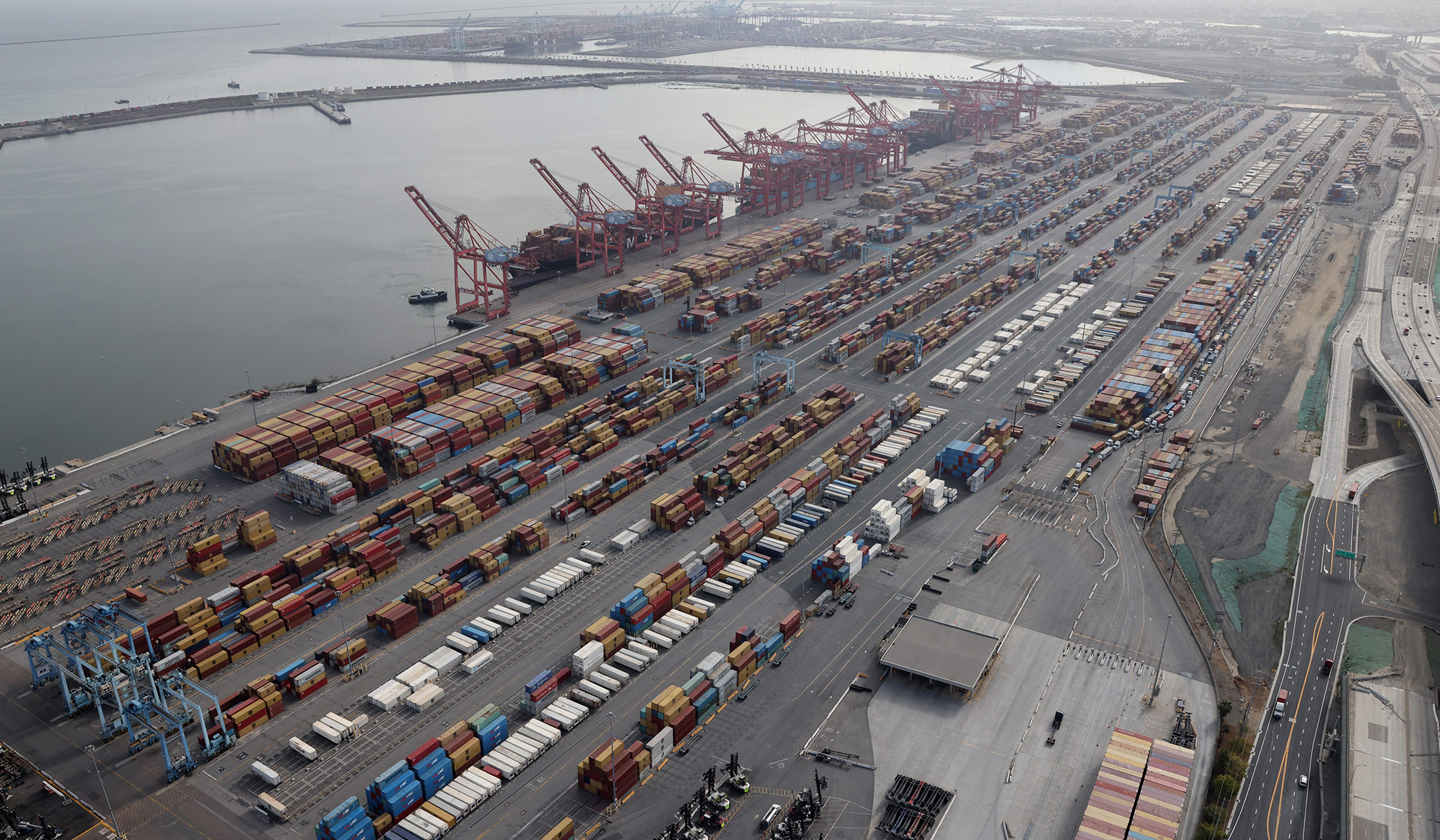 Reuters, October 7: "More than 60 container ships carrying clothing, furniture and electronics worth billions of dollars are stuck outside Los Angeles and Long Beach terminals, waiting to unload, according to the Marine Exchange of Southern California. Pre-pandemic, it was unusual for more than one ship to be in the waiting lane at the No. 1 U.S. port complex, which handles more than half of all American imports."
I know you're hearing a lot about something called "supply chains" and how hard it is to get a range of things from a toaster to sneakers to a bicycle to bedroom furniture. . . .

After weeks of negotiation and working with my team and with the major union and retailers and freight movers, the Ports of Los Angeles — the Port of Los Angeles announced today that it's going to be — begin operating 24 hours a day, 7 days a week. This follows the Port of Long Beach's commitment to 24/7 that it announced just weeks ago. . . .

By increasing the number of late-night hours of operation and opening up for less-crowded hours when the goods can move faster, today's announcement has the potential to be a gamechanger. . . . The commitments being made today are a sign of major progress in moving goods from manufacturers to a store or to your front door.
The Associated Press: "As of Friday, there were 153 ships at anchor, berthed or "loitering" — cruising while awaiting dock space — and more than 100 of those were container ships, according to the Marine Exchange of Southern California, which monitors port vessel traffic. Ships anchored at the complex have well over a half-million containers on board, officials said. They hold hundreds of millions of dollars worth of toys, electronics, clothing and furniture."
From "more than 60" container ships waiting offshore to "more than 100" in a three-week span? So much for 24/7 operations being a "gamechanger."
In other news, this morning the Secretary of Transportation urged his Twitter followers to think about how "free preschool for all 3 and 4 year olds would change things for your family."