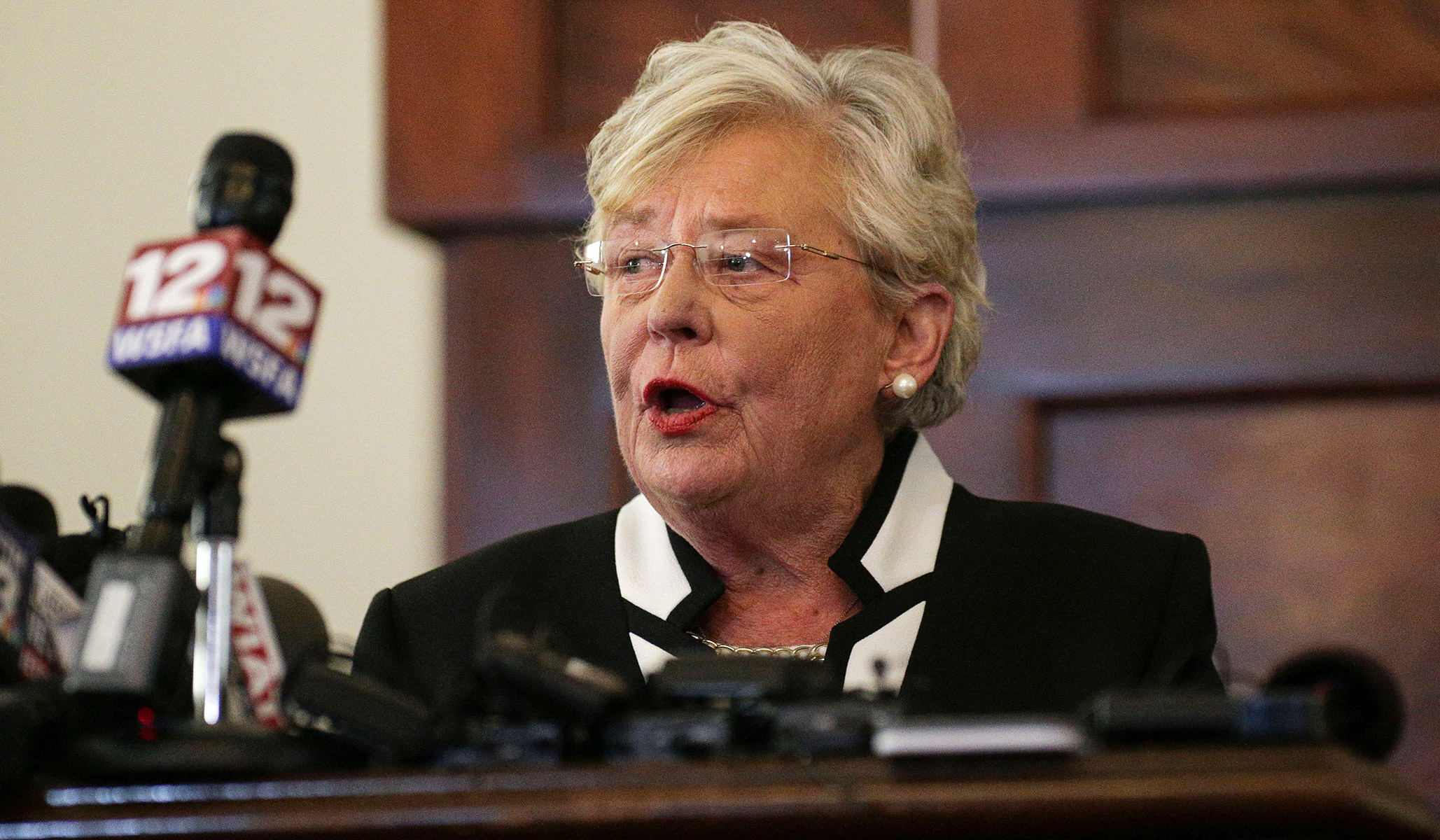 That was the name of a Gershwin musical, of 1926: Oh, Kay! It is largely forgotten now, but some songs aren't: "Clap Yo' Hands," "Do, Do, Do," and "Someone to Watch over Me." I'll get to the governor of Alabama in a minute.
My Impromptus column today is devoted to the Olympics, largely — a variety of issues, a variety of points. Also, I have a music post, here, with some good stories: part of the lore.
A little mail? In a column on Monday, I quoted Governor Kay Ivey of Alabama, who is at her wit's end, when it comes to vaccination — when it comes to encouraging her constituents to get vaccinated. I said she reminded me of the title of a Truman biography: Plain Speaking.
A reader writes,
Dear Jay,

. . . I fell in love with Susana Martinez even before your cover story in NR. Now I may be falling for Kay Ivey. Governor Ivey. . . . I had a boss once who accused me of "not acting right." She got right to the point. I never miss an opportunity to praise her. Some people didn't like her style, so they convened a meeting. I wasn't invited. She and another plainspoken person retired. They're probably on Golden Pond somewhere. But they planted a seed.
In a column last week, I wrote of Shirley Fry Irvin, an American tennis champion, who died recently. When she was a kid — like ten years old — she traveled all over the country, competing in tournaments. I mean, she traveled alone. You could do that in those days. Kids did.
A reader sends me an article headed "The Astonishing Ride of the Abernathy Boys." It begins,
Louis "Bud" Abernathy, 10, and his brother, Temple, 6, inherited their father's spirit of adventure and set out in 1910 to ride their horses more than 2,000 miles from Frederick, Oklahoma, to New York City.
I mean, geezum.
In that column earlier this week, I mentioned Bob Dole, who has just turned 98. I was a college intern in his office, way back. A lady who once worked for Dole has written me, saying, "I remain a huge fan and visited him for several hours at his apartment last month." Despite health struggles, "he was sharp and funny and involved as always."
So good to hear.
Somewhere along the way, I mentioned that I was a born-and-bred Tiger — Detroit Tiger, Detroit Piston, Detroit Lion, and Detroit Red Wing. A reader writes,
Mr. Nordlinger,

. . . I just read today in your Impromptus column you are a fan of all sports Detroit. I grew up in Wisconsin, so I can't say I am too sorry about the Lions' state of affairs. The Tigers, however, are a different story. My son was drafted by the Tigers last week, and he just started his professional career. I hope to see him in a Tigers uniform someday, and you can root for him as well. I am a biased source to be sure, but he's easy to root for.
Fantastic!
Finally,
Jay,

Listened to your Q&A with Kevin D. while driving today. Your discussion of the phrase "there are two kinds of people in the world" made me laugh out loud. It reminded me of something my dad would say: "There are three kinds of people in the world: those that can count and those that can't."

He grew up in rural Mississippi in the '30s and '40s, and he had a hundred old country sayings like the one above, and, "Don't let your mockingbird mouth overload your hummingbird butt."
Good advice! Thanks to all. Again, today's Impromptus is here.