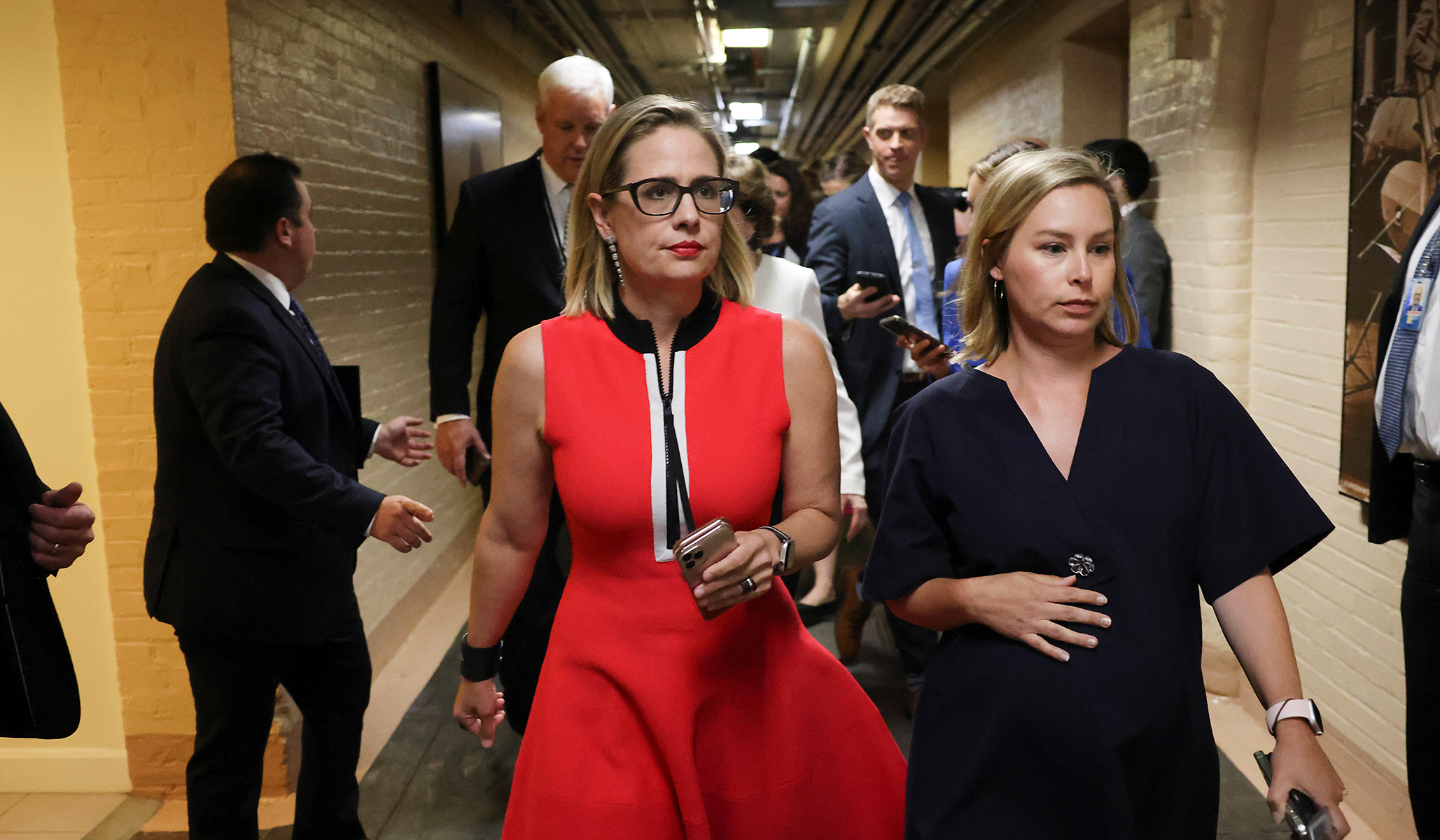 Axios reports that Kyrsten Sinema has joined Joe Manchin in rejecting Chuck Schumer's latest attempt to blow up the Senate:
Sen. Kyrsten Sinema (D-Ariz.), also a key holdout to major filibuster reform, reiterated during the Democratic lunch she will not support any effort to get rid of the 60-vote threshold, according to two sources familiar with the call.

Sinema has been having one-on-one talks with her colleagues for weeks, one of the sources said.
Yesterday, Joe Manchin confirmed that he was not open to using the "nuclear option" to destroy or amend the filibuster, and that he remains opposed to supposedly narrow "carveouts." "Anytime there's a carveout, you eat the whole turkey," Manchin said. "There's nothing left."
All that remains now is for the press to ask Manchin and Sinema another nine thousand times whether, this time, they really, really, really mean it, and for Chuck Schumer to sound indignant when in earshot of Alexandria Ocasio-Cortez, and then, once reality sets in on the Senate floor, to quietly cancel the vote he's been touting as the salvation of the American republic.