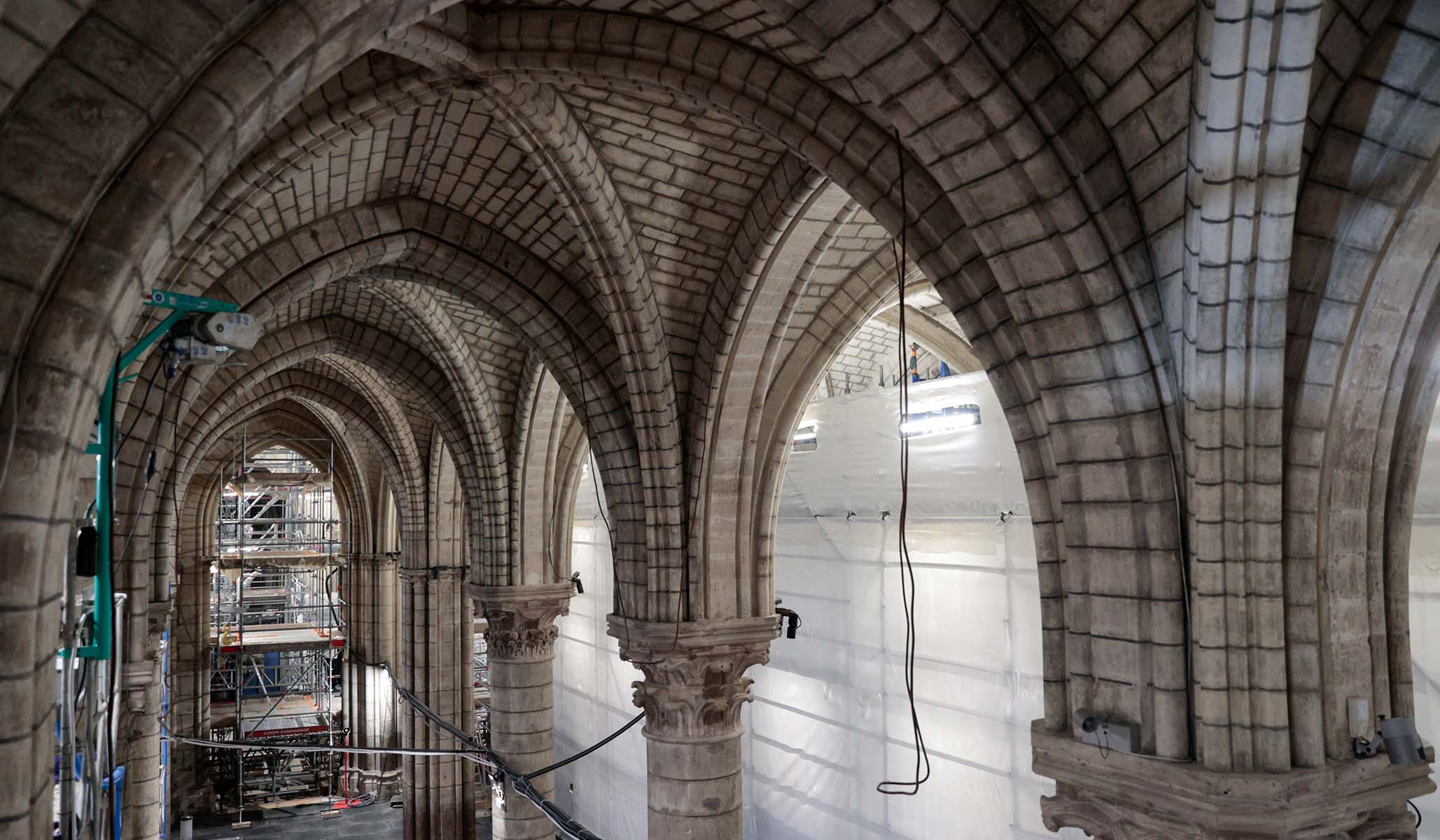 After so many stories suggesting that Notre Dame Cathedral will be modernized, while it is being rebuilt following the 2019 fire that transfixed the globe, this story comes as a great relief and consolation. The Guardian writes about the Guédelon project, a medieval castle that is being built according to medieval techniques of stone and woodcutting. Construction began at Guédelon in 1997 and it has trained many carpenters and other artisans in the exact techniques that can be used to rebuild Notre Dame as it was built in the first place:
"We have 25 years' experience of cutting, squaring and hewing wood by hand," he says. "It's what we [have done] every day for 25 years. There are people outside of here who can do it now, but I tell you they all came here to learn how. If this place didn't exist, perhaps the experts would have said: no it's not possible to reproduce the roof of Notre Dame. We [have shown that] it is.

"This isn't just nostalgia. If Notre Dame's roof lasted 800 years, it is because of this. There's no heart in sawmill wood," he says.
Guédelon Castle receives hundreds of thousands of visitors a year. Now, the people who have worked on it are being contracted by the various firms bidding to rebuild this priceless ornament of Christian civilization. It's almost as if Providence is at work.