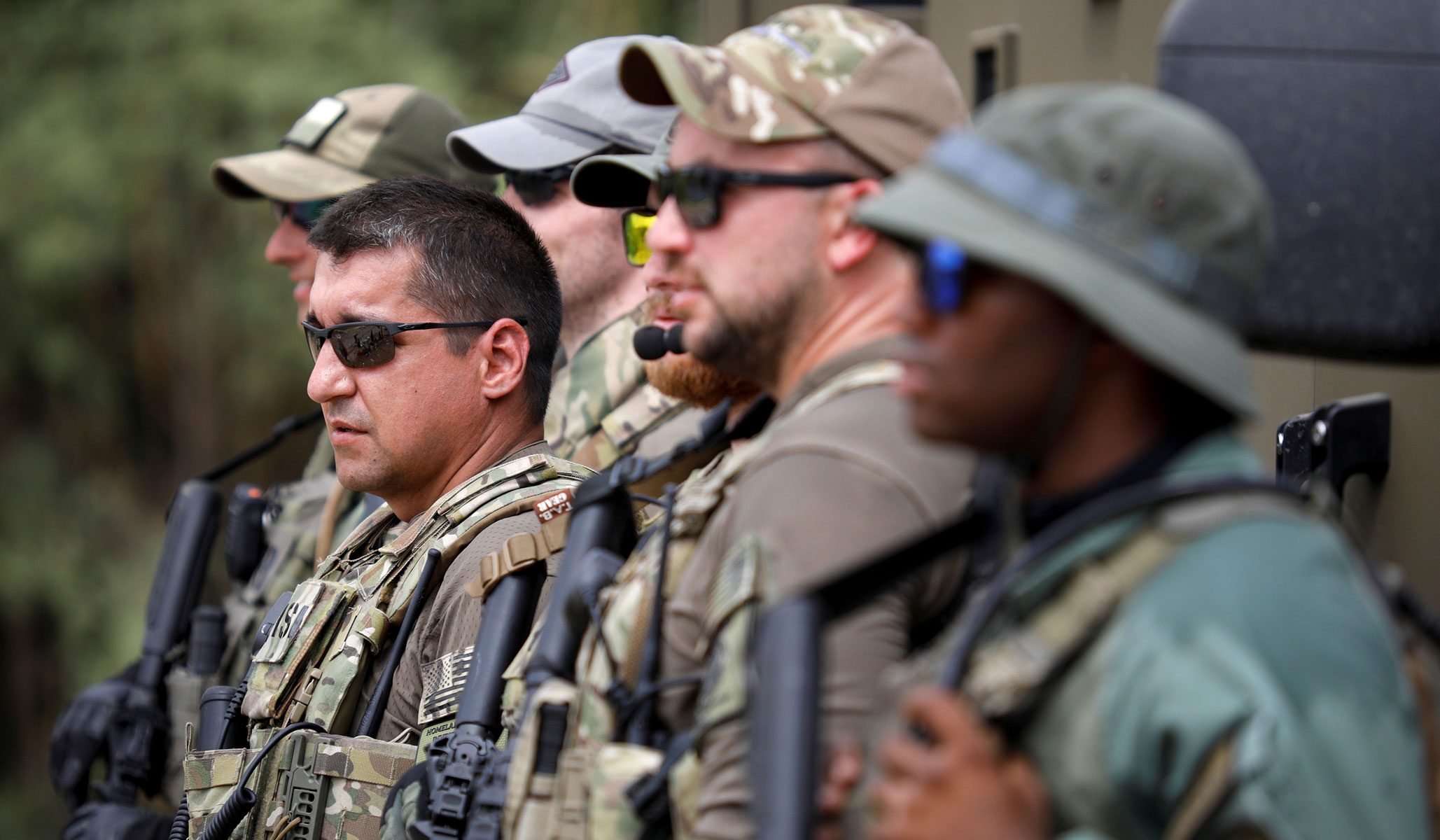 Uvalde mayor Don McLaughlin reminded me why it's so important that Governor Abbott is beefing up border checkpoints by staffing Texas Department of Public Safety officers. On March 23 — before Abbott's new initiative — Uvalde police department apprehended an 18-wheeler holding 46 migrants and two unaccompanied children. Their Facebook post read:
This morning, officers conducted a traffic stop on an 18 wheeler at the 3300 block of East Main St. While conducting their roadside investigation, officers discovered 46 immigrants and 2 unaccompanied children within the cab and trailer. All undocumented immigrants were released to US Border Patrol. The driver was arrested and charged with smuggling of persons under 18 years of age. The case will be turned over to the 38th Judicial District Attorneys Office for review and prosecution.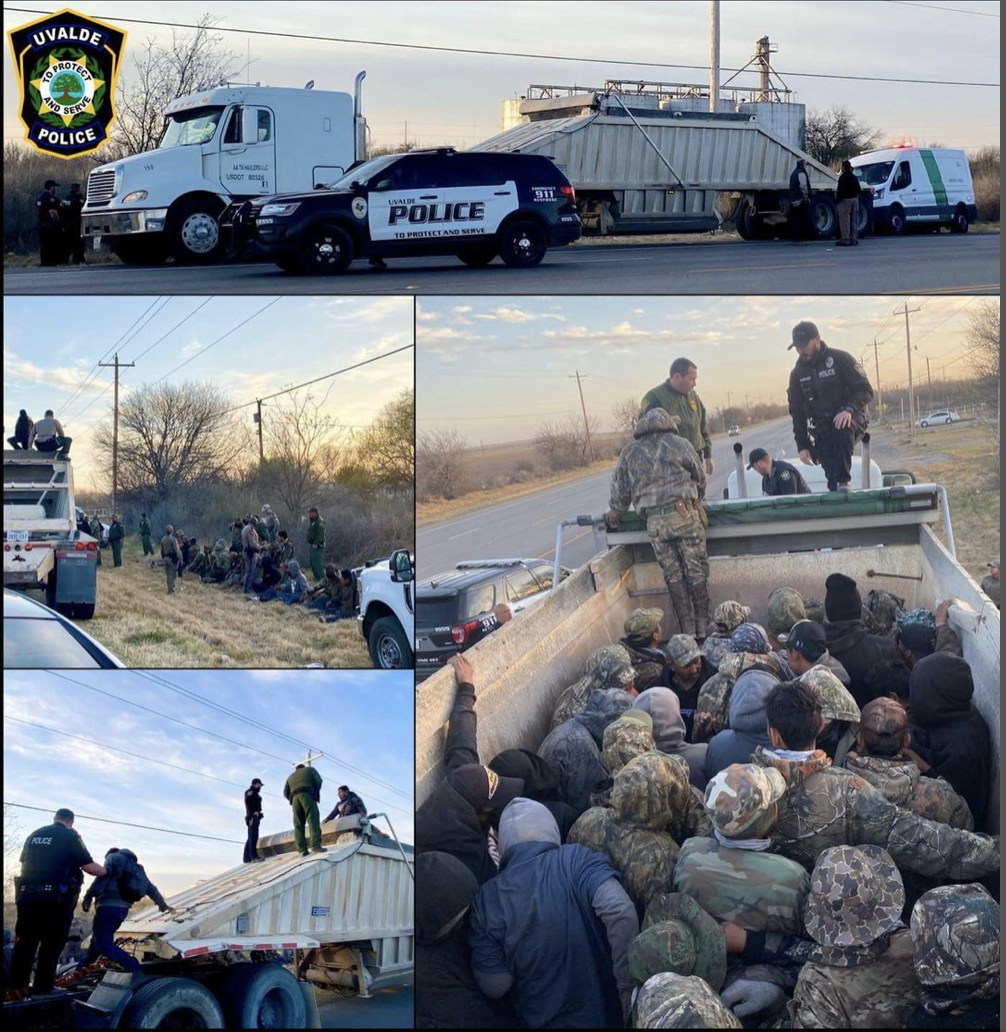 Abbott's new efforts are receiving backlash from some truckers, who are experiencing massive delays as they wait in line for inspection. I witnessed one yesterday in Eagle Pass:
Truck backup at a Texas DPS checkpoint at the border with Mexico. Read more: https://t.co/zjoiXN2JWK pic.twitter.com/aztLqOdk3o

— Carine Hajjar (@carinehajjar2) April 13, 2022
Despite delays, the inspections are one of many strategies meant to specifically apprehend criminals trying to cross the border.
Today, Texas's DPS Sergeant Juan Maldonado shared that, often, the most dangerous migrants are those who are not seeking asylum or turning themselves in. It's the migrants that sneak in on train cars, in trucks, and through the brush at vulnerable parts of the border. Those they smuggle with them are at risk of being trafficked or caught up in dangerous police chases:
Maldonado made an important distinction: "The ones that are trying to avoid being caught by Border Patrol…they're criminals. They're gonna do some type of criminal activity and human trafficking…we want to capture them and save the kids from further abuse" pic.twitter.com/bkZgTAd7O9

— Carine Hajjar (@carinehajjar2) April 13, 2022
Under Operation Lone Star, another Abbott initiative to secure the Texas border with Mexico, DPS is working in conjunction with Customs and Border Protection, local law enforcement, the Texas National Guard, and private landowners to shore up vulnerable areas.
There are, indeed, critical vulnerabilities. Yesterday, I drove along "The Wall" in Eagle Pass and found that it ended in an open forest: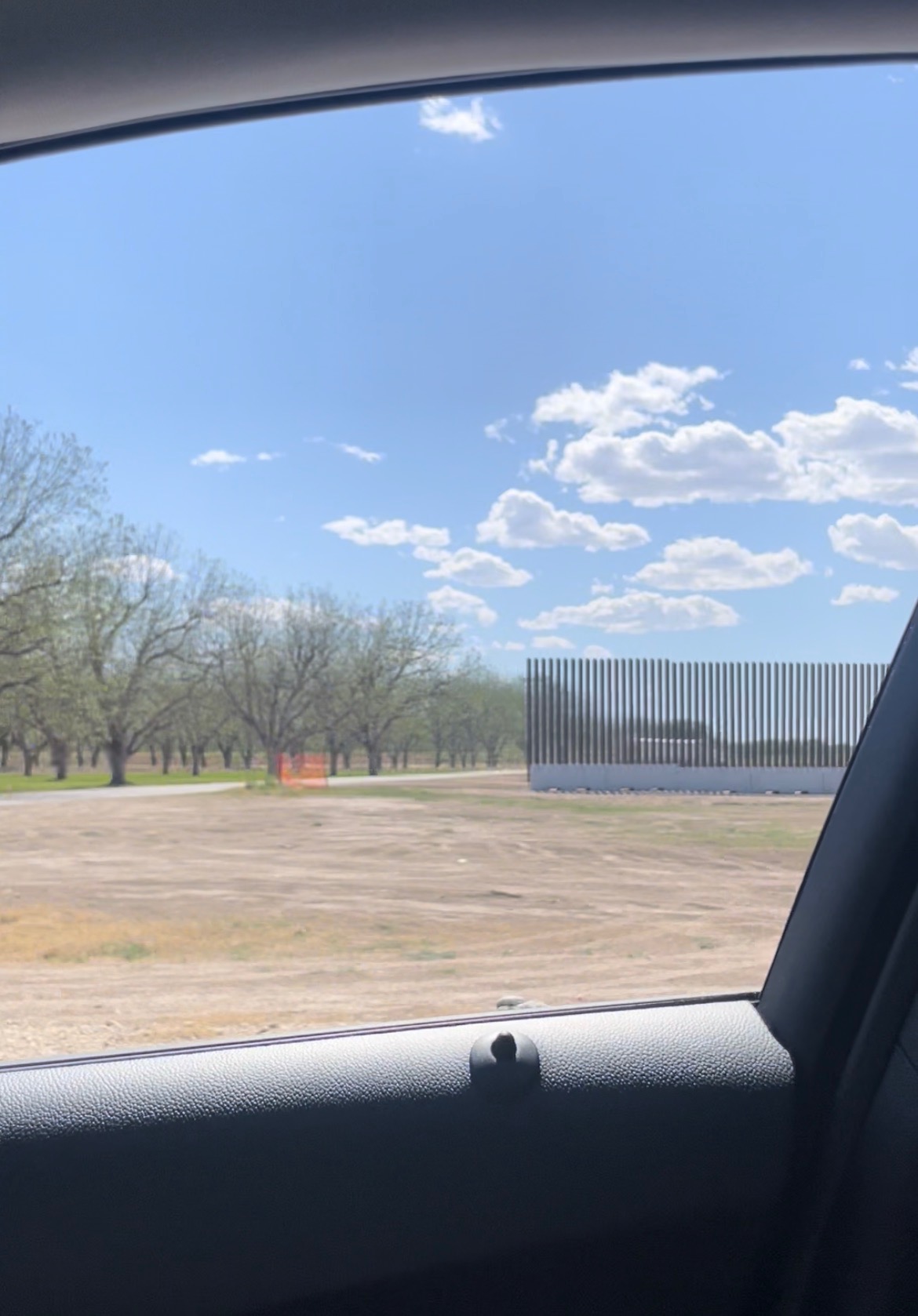 Later, I drove all the way down to the Rio Grande river bank in an Eagle Pass park. Across, I saw one man enter the water while another sat on the bank. The international bridge connecting Mexico and the U.S. was just to my left:
Yesterday I drove right down to the Rio Grande, next to the international bridge in Eagle Pass: pic.twitter.com/l3RHjmhtgP

— Carine Hajjar (@carinehajjar2) April 13, 2022
Today, along the Rio Grande in Del Rio, Sgt. Maldonado took me to see private properties that directly abut the river: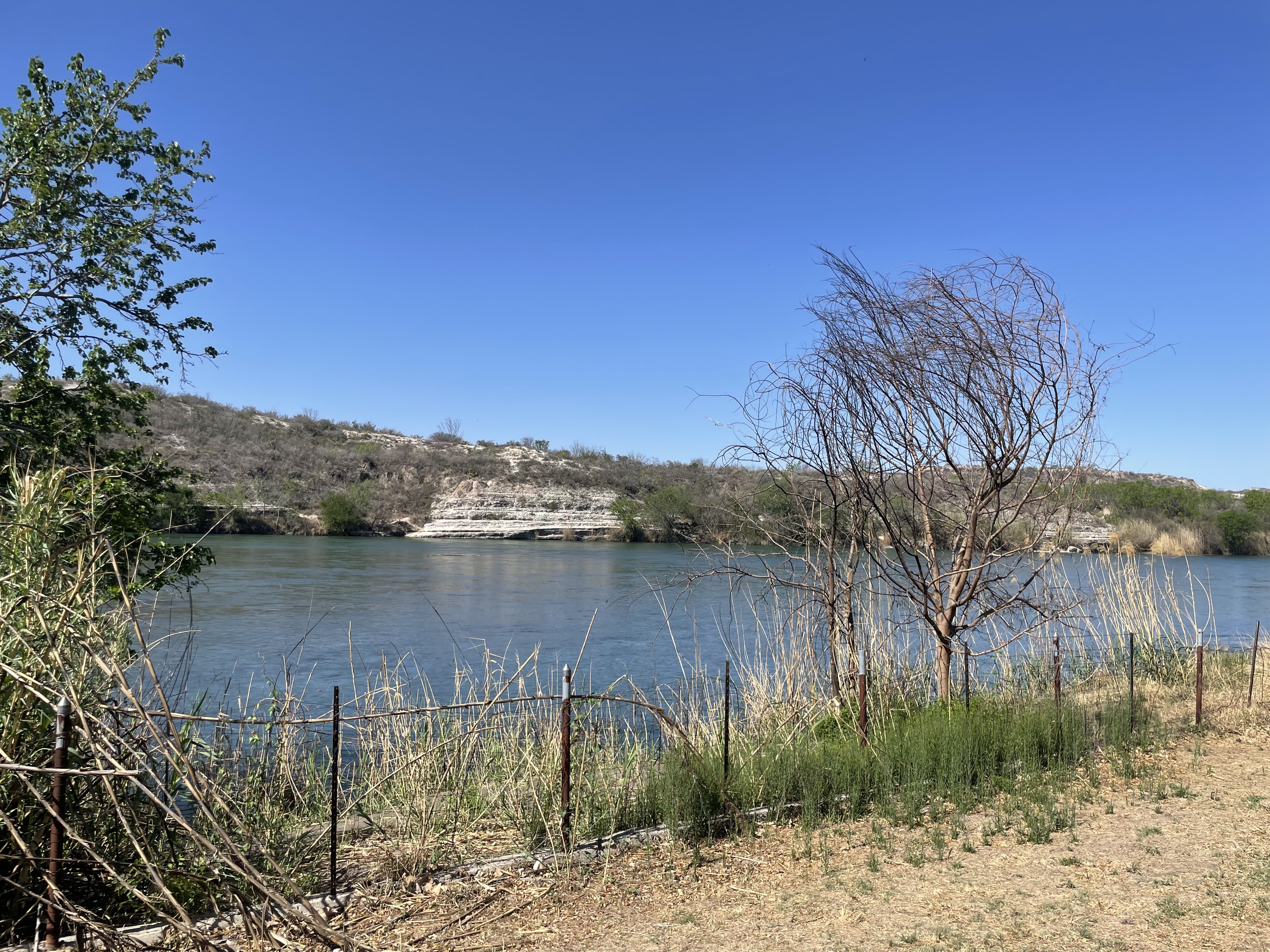 DPS and the National Guard are teaming up to monitor these weak spots: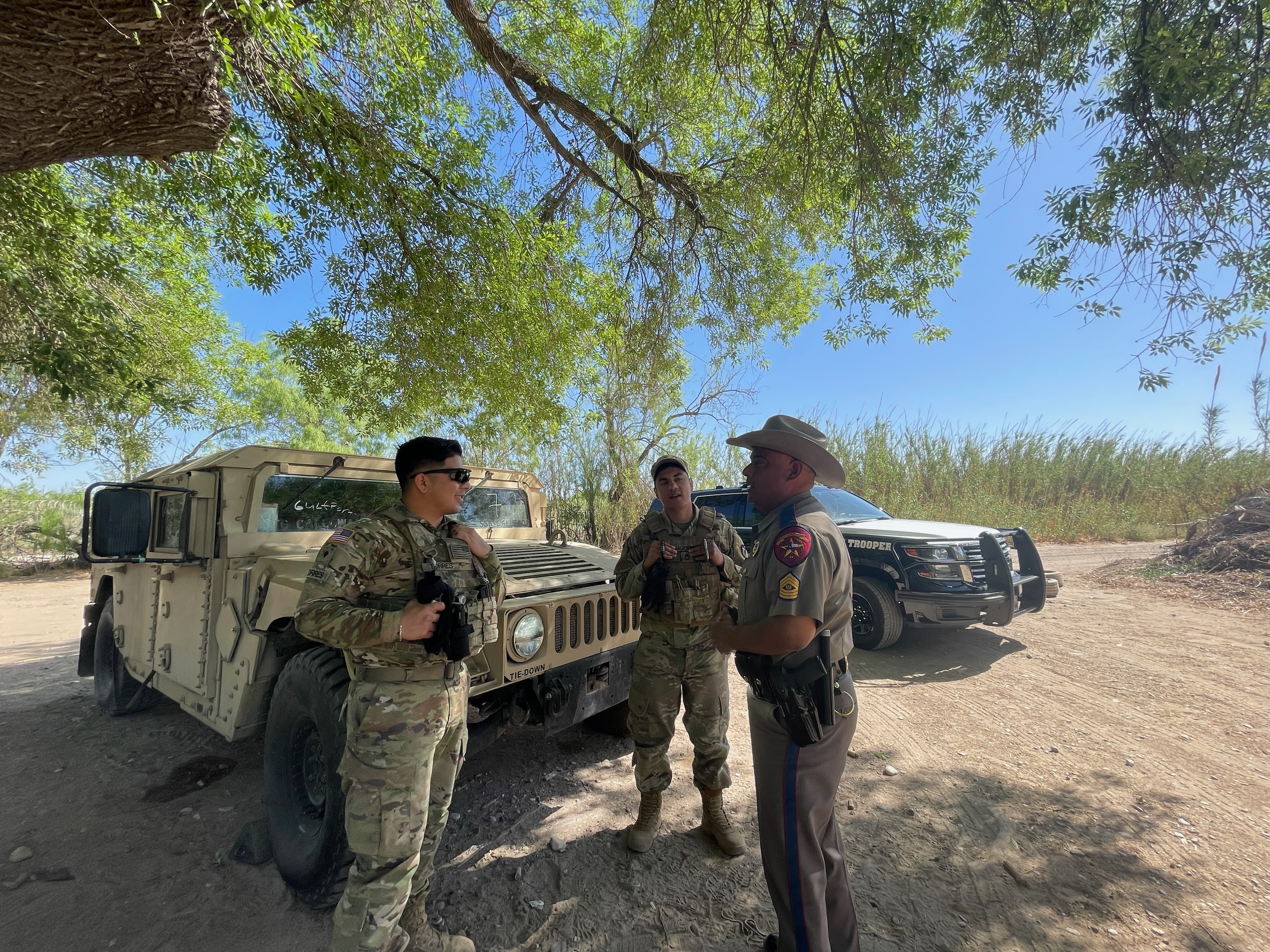 National Guard members are even building fencing along the river:
National Guard working on the fence pic.twitter.com/esGSXn14FE

— Carine Hajjar (@carinehajjar2) April 13, 2022
Perhaps the most vulnerable areas are the vast expanses of ranches. Sergeant Maldonado shared that landowners now work with law enforcement by calling in to report suspicious activity and signing an affidavit to press charges on trespassing migrants. Many landowners allow law enforcement to stand watch on their properties.
"The whole mission is about supporting the citizens of the state of Texas and providing security for all the criminal trespassing," said Maldonado.