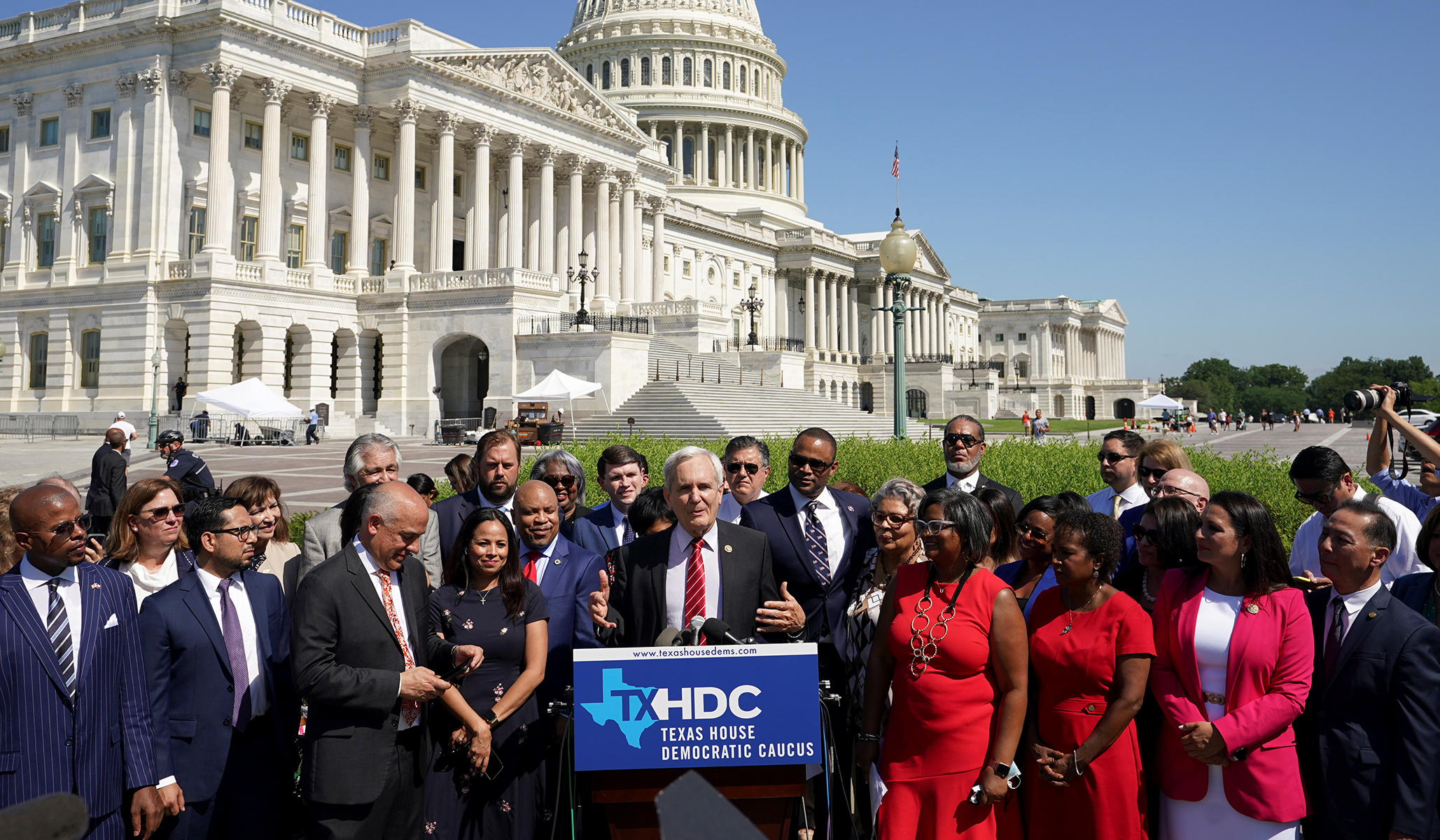 Remember the Texas Democrats who fled the state for the District of Columbia in order to deny a quorum and block a vote on an elections bill? Although one of the most respected elections analysts in the country said the legislation would have a "negligible" effect on election outcomes, the fleeing Texans were hailed as heroes in the national press for blocking what Democrats called a "Jim Crow-style" voting bill.
The Dallas Democrats took up a collection for "Dr. Pepper, salsa, hard candy, hairspray, travel toiletries, hand sanitizers, sewing kits, first aid, and/ or $ to pay shipping" to help out the fugitive Texas legislators.
Hopefully they raised enough money to pay for international shipping for that Dr. Pepper and salsa because it turns out that two of the Texas House Democrats are no longer in D.C. — they're now on vacation in Portugal, according to a Texas Monthly reporter. 
You really can't make it up.
💙 Our Dems in DC said they'd appreciate care packages from home. Before 5pm Tues, we're collecting Dr. Pepper, salsa, hard candy, hairspray, travel toiletries, hand sanitizers, sewing kits, first aid, and/ or $ to pay shipping. TY!

📍 9am-5pm, M-F 1414 N. Washington Ave, Dallas pic.twitter.com/PgZHQTy10h

— Dallas Democrats (@dallasdemocrats) July 24, 2021